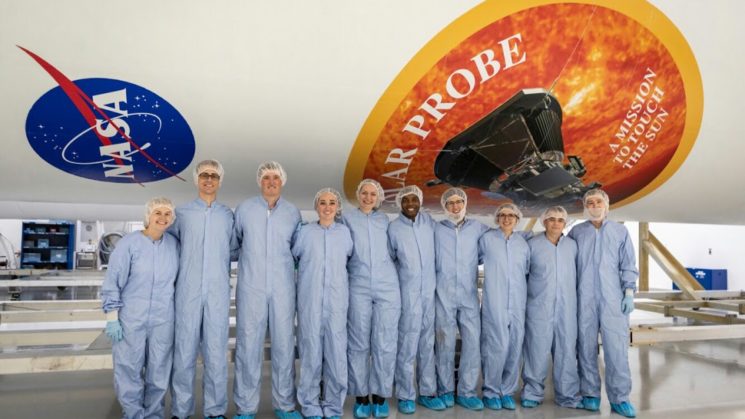 Where Are They Now?

If you had caught up with Stephanie Smith (third from right in above photo), a 2015 North Carolina Space Grant supported scholar, in the lab in her Spring 2018 semester at North Carolina State University (NC State), you would have found her electrospinning nanofibers from polyvinylimidazole, a polymer never before spun, to see what fibers would result. Her hope was that those fibers – or others like them – might have a future in filtration, medicine or textiles, and that electrospinning could someday make materials manufacturing possible in zero gravity. She was developing an outside-the-box research mindset, aiming to someday make an impact on technology that will support human life in space and on other planets.

Now, she is finishing her final semester at NC State and has already accepted a job at United Launch Alliance (ULA) as a contamination control engineer. She is excited to get started with ULA and finds it fun that her employee designation will be Rocket Scientist Level 1. She will be putting her chemical engineering interest to work, joining it with her love of the aerospace field.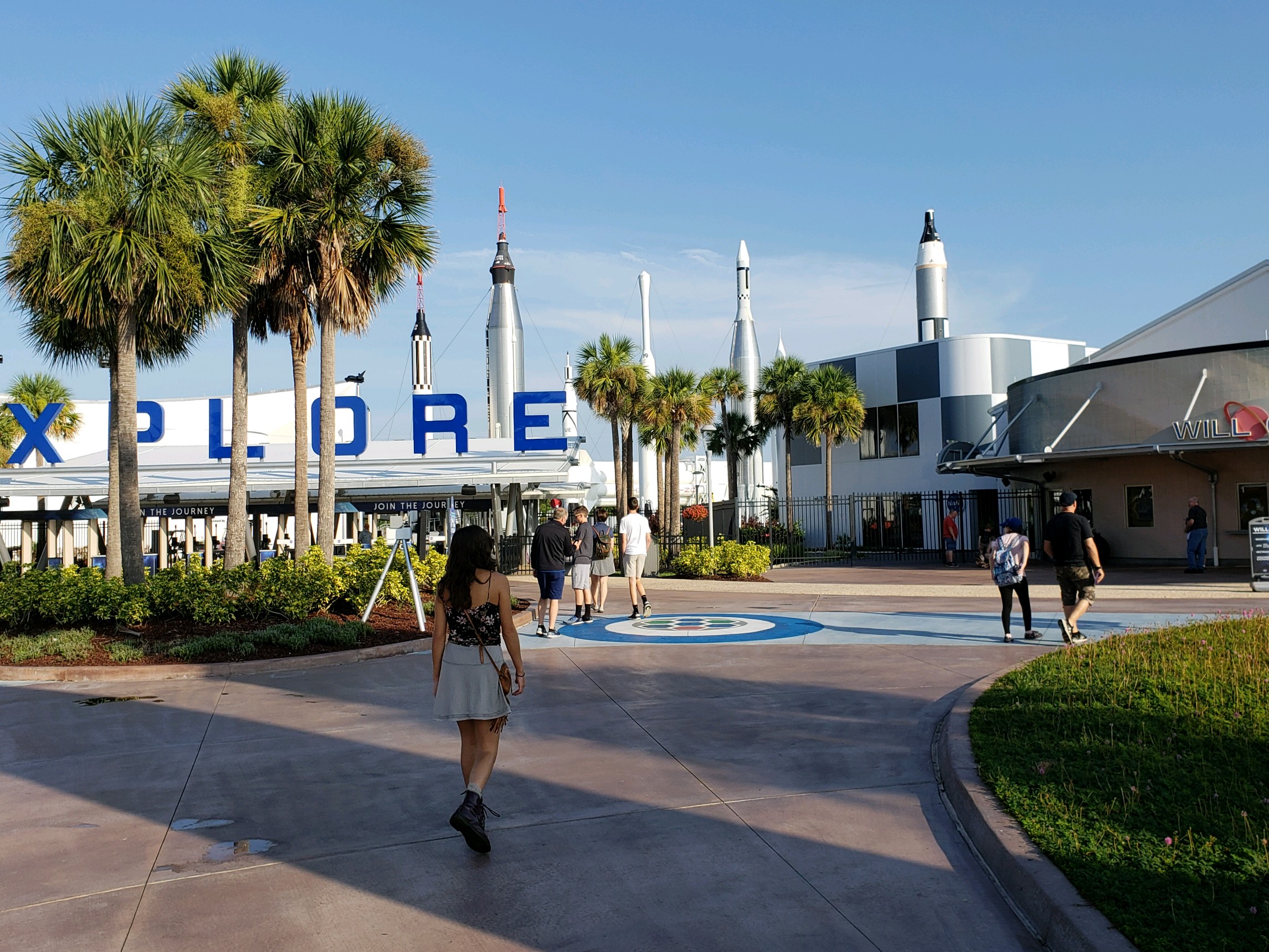 Smith's career journey began when, as a high schooler, she realized she did not know clearly enough what she wanted to do in the future to jump straight into a university degree. With the idea that she wanted to land in a STEM field somewhere, she enrolled in Sandhills Community College in Pinehurst, North Carolina. There, she discovered approachable professors, smaller class sizes and a sense of community. Smith thrived in that environment, where her professors' career backgrounds opened the doors to new fields and she solved differential equations as a group with other students, instead of feeling lost in a class with hundreds of others.

During her time at SCC, Smith learned about the NC Space Grant Community College STEM Scholarship, which is a competitive scholarship opportunity for community college students achieving academic excellence in science, technology, engineering or math (STEM) disciplines at any campus in the NC Community College System. Selected students receive a scholarship to apply toward their community college degree or their transfer to a four-year institution.

Smith had the idea that she wanted to continue her education after graduating from Sandhills Community College, so she applied for the NC Space Grant scholarship program. When she was selected, it was a boost to her confidence, as well as an affirmation that she was on the right track in her education.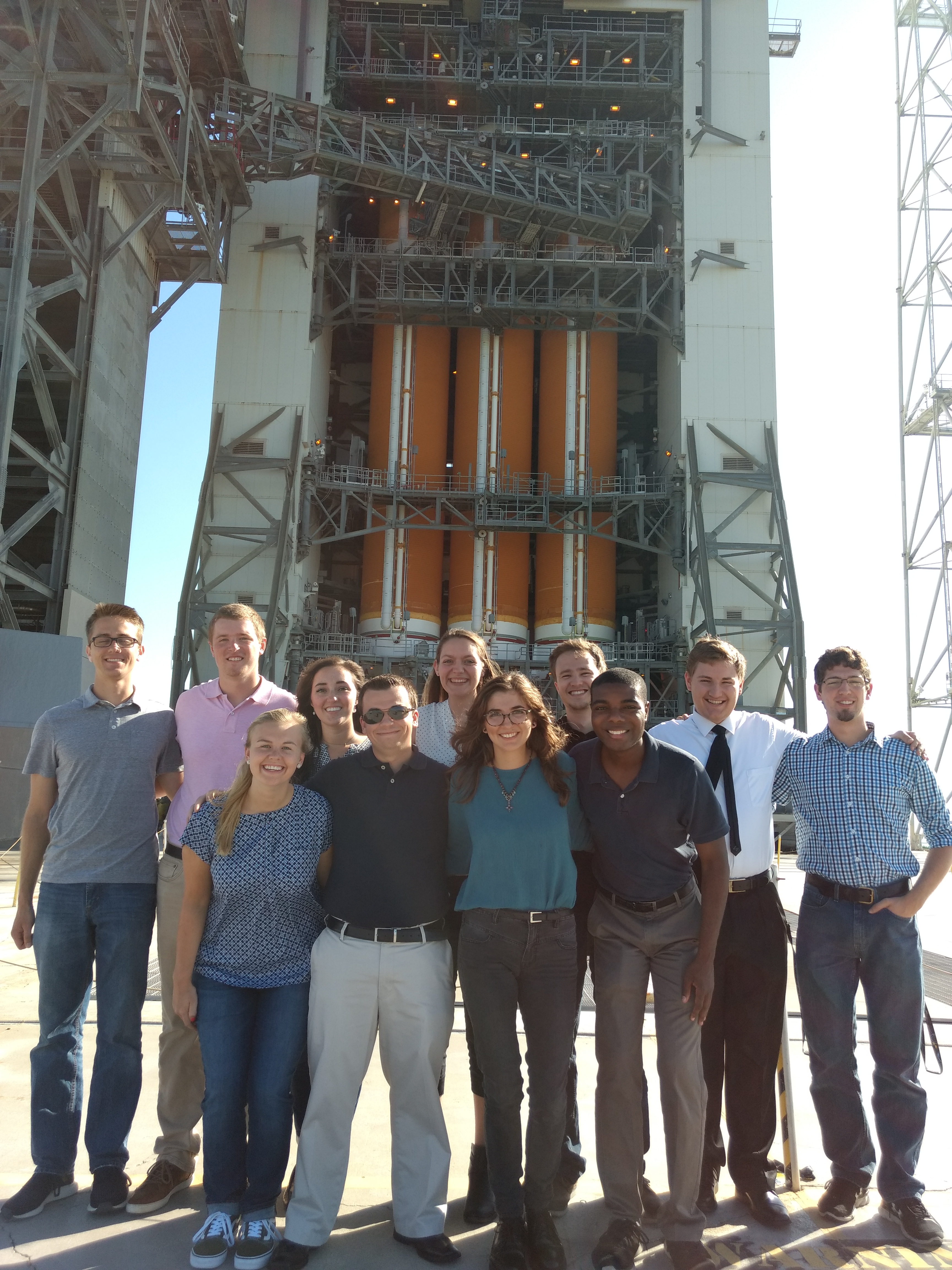 As she homed in on chemical engineering as the field that suited her best, Smith applied and was accepted to the bachelors' program at NC State. There, she has majored in chemical engineering with a minor in biomanufacturing, and has worked to recreate the sort of community she built at Sandhills.

"State has been great," Smith says. "I love walking around and being surrounded by young engineers about to make an impact on society." She enjoyed seeing some of the same faces around the engineering departments, clubs and research groups and has made fast friends.

Smith developed a fascination with pharmacological research that examines how to support life in space and on other planets. Briefly, Smith considered a medical degree, but realized she loved the problem-solving work of engineering, in contrast to the memorization required in medicine, and that a chemical engineering degree was broad enough to allow her many entry points into the kind of work she would love. "The horizon keeps opening," she says.

It was a summer internship she secured during her time at NC State with ULA that opened the door onto Smith's next step in her career path. She applied without believing she could land the internship, but the ULA contamination control department saw her potential and brought her in for the summer. At the end of her internship, they offered a full-time position, to begin after her graduation. The culture of the company and its track record of success – it has launched 131 successful missions – convinced Smith it was a great fit for her. However, she still intends to further her education and is looking into distance-learning graduate programs in aerospace she can complete while working. "I like to stay busy," she says. "I've discovered it's all about staying determined in what you want to do."

☽