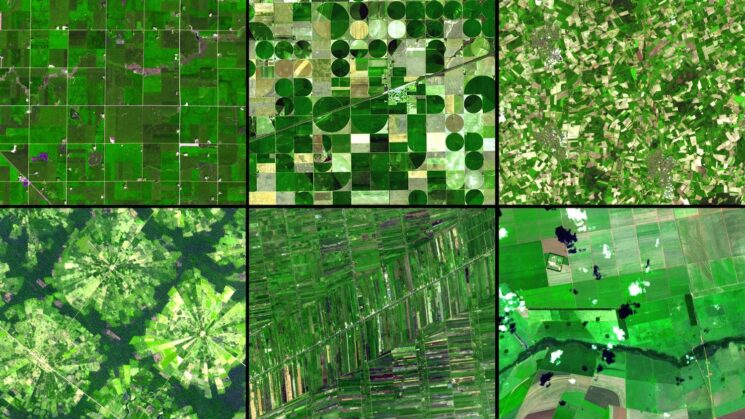 Hannah Kerner is a former NC Space Grant scholar whose passion for space led her into a research career, and placed her in a position to encourage students to embrace STEM research themselves.
Kerner is currently an assistant research professor at the University of Maryland; however, she got her start in research during her undergraduate career at the University of North Carolina Chapel Hill. In 2013, Kerner was funded by NC Space Grant for the NASA Langley Aerospace Research Student Scholars program. She was funded a second time while serving as the President of UNC Students for the Exploration and Development of Space, which enabled her to lead twelve students to participate in SpaceVision in 2013. SpaceVision is an annual international conference where young professionals and students gather to learn from and network with each other and experienced space professionals.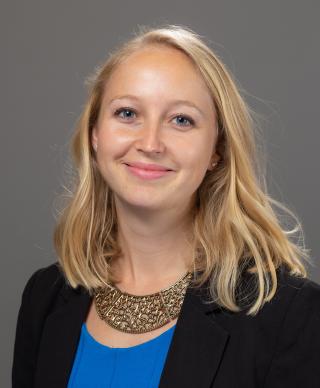 Upon her graduation from UNC, Kerner worked for Planet Labs, which at the time was a start-up satellite imaging organization. While working there, Kerner wrote codes for the satellites. After a year of working for Planet Labs, Kerner returned to school to obtain her Ph.D. in exploration systems design from Arizona State University. Although she was not funded by Space Grant at ASU, Kerner took note of the large presence of Space Grant – many of the undergraduate students she worked with were funded by Space Grant. Upon her graduation from ASU in 2019, Kerner went on to work as a professor at the University of Maryland.
When asked about how she feels Space Grant contributed to her journey, Kerner states, "I think Space Grant is a really great organization for giving seed funding to undergraduates to participate in research efforts related to space…it really helps you get experience."
Currently, Kerner focuses her research on machine learning methods and developing AI systems for geospatial remote sensing-related applications. Some of these applications include food security, agriculture, earth science and other sustainable development topics. Kerner also currently serves as the U.S. domestic co-lead for NASA Harvest, NASA's initiative to address food security and agriculture. Some of her research is related to the Mars rovers and she often collaborates across various disciplines.
This year she was recognized by Forbes Magazine on their 30 Under 30 list for science and the Radiant Earth Foundation's list of 15 leading women in the field of machine learning for Earth observation, also called ML4EO. You can read more about Kerner's awards and achievements here.
As a young research professor, Kerner encourages students to consider research themselves. "There are always so many different ways to contribute to academic research and you really just have to ask. I think students know, and have the ability to quickly learn, a lot more than they initially give themselves credit for."
Top image: This montage of six images from the Advanced Spaceborne Thermal Emission and Reflection Radiometer (ASTER) sensor on NASA's Terra satellite shows differences in field geometry and size in different parts of the world. Credit: NASA's Earth Observatory.
☽