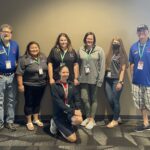 Above: The NC instructors that attended the DEIA Workshop. NC instructors unite! Left to right: Wayne Shore (Wake County), Christine Mitchell (Wilson County), Jobi Cook (NC Space Grant), Jessica Kellerman (front, Moore County), Lindsey Sise...
Continue reading "IDEAS Team Leads DEIA Workshop for Inclusive Space Science Activities: Photo Gallery"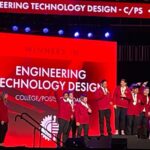 NC Space Grant congratulates the SkillsUSA Championship 2022 medalists on their incredible performance at this year's national competition. Special congratulations are extended to several national honorees from Catawba Valley Community College (CVCC) and Edgecombe Community College (ECC) who also participated in the 2022 NC Space Grant-supported NC High-Altitude Ballooning Challenge and Competition....