Moderator

Sandy Canfield, Assistant Director, NC Space Grant
---
Panelists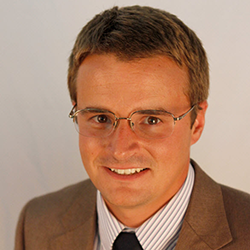 James Ainsworth, Director of Engineering Services, Collier Research Corporation – HyperSizer Software
James Ainsworth is the director of engineering services for Collier Research Corporation. He received his bachelor's degree in aerospace engineering from North Carolina State University. Since joining the company in 2009, James has performed analytical trade studies and developed analysis solutions for Collier Research and its customers, including NASA, Bombardier, Boeing, Gulfstream and many others. Ainsworth has co-authored and presented several technical papers and provided many training courses focused on aerospace structural engineering. Ainsworth was a recipient of the 2013 NASA NESC Engineering Excellence Award for his work on the NESC's Titanium Orthogrid Heat Shield.
---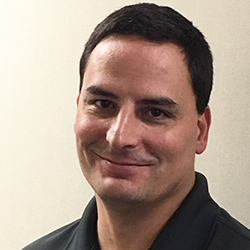 Russ Altieri, Manager, Electronics and Electromechanical Research, LORD Corporation
Russ Altieri has been at the LORD Corporation for 22 Years. His professional background includes a range of engineering experience including: motor controls, aerospace electronics, digital signal processing, control systems, embedded micro controllers, active vibration controls and model-based development. In 2015, Altieri was project lead for the Hub Mounted Vibration Suppressor (HMVS) team that received the American Helicopter Society (AHS International) Grover E. Bell Award for their outstanding research and experimentation contribution to the field of vertical flight development. Altieri received a bachelor's degree in technical engineering form Virginia Tech 1997 and a master's degree in mechanical engineering from NC State University in 1999.
---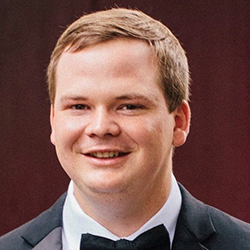 Jackson Autry, Senior Operations Leader, GE Aviation
Jackson Autry is a senior operations leader at GE Aviation. He leads manufacturing and delivery of more than $60 million of aircraft engine hardware, overseeing a team of 125 in Asheville, N.C. Over the past 11 years, he has spearheaded supply chain initiatives in nine states and seven countries for GE Aviation. Autry began his career as a manufacturing engineering co-op in his sophomore year at NC State, and was then selected for GE's two-year Operations Management Leadership Program (OMLP). After four OMLP rotations across the country, Autry spent 4 years in Long Island, N.Y. as NPI manufacturing engineer, supervisor and ERP functional deployment leader. He then moved to Cincinnati to work for GE's Repair and Overhaul business – first as a LEAN and strategic growth leader, then as a digital software deployment leader for 10 global manufacturing sites from Brazil to Scotland, Budapest and Singapore. In 2018, Autry moved back to North Carolina. and is proud to be a lead GE Aviation recruiter for NC State University. He has a bachelor's in mechanical engineering from NC State and a master's degree in supply chain management from Pennsylvania State University.
---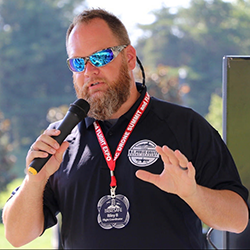 Riley Beaman, Founder and Director, North Carolina Public Safety Drone Academy
Riley Beaman has been with the NC Community College System at Montgomery Community College for 15 years. Overseeing the college's Public Safety and Emergency Services Department, Beaman saw a true need for UAV/UAS education within the public safety sector and formed the NC Public Safety Drone Academy. The academy hosts more than 20 classes focused on teaching emergency responders topics ranging from basic flight, search and rescue, natural disaster operations, and active shooter to advanced multi-agency operations. Most importantly, by establishing his academy within the N.C. Community College System, classes are 100% tuition free for all N.C. public safety and emergency service members, departments and agencies. Beaman's vision has proven to very successful, providing hands-on training by known pilots and industry leaders, and continues to be a valuable training resource across North Carolina. Beaman believes that education is the future of all UAS/UAV advancements, and will allow operators the ability to maximize the true potential of this technology.
---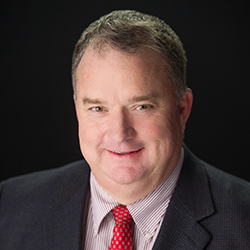 Tom Davis, Vice President, Science and Research Programs, Crown Consulting, Inc.
Tom Davis enjoyed a 36-year research career at the NASA Ames Research Center in California. He managed a division that developed some of the nation's most advanced air traffic management and UAS capabilities, many today in operation in the U.S. National Airspace System. Integrated airline/FAA departure management systems that he initiated are in demonstration testing at Charlotte Douglas International Airport. Davis now is the vice president of science and research programs at Crown Consulting. He oversees all of Crown's research efforts supporting NASA, the FAA and the North Carolina's Division of Aviation in developing far-reaching air traffic automation and urban air mobility concepts. He earned a bachelor of science in aerospace engineering from the University of Cincinnati and a master of science in mechanical engineering from Stanford University. Davis was awarded NASA's Exceptional Engineering Achievement Medal in 1997, NASA's Software of the Year Award in 1998, NASA's Exceptional Service Medal in 2006 and NASA's Outstanding Leadership Medal in 2011.
---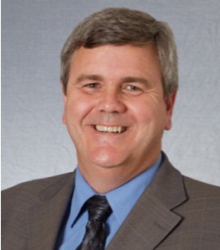 Charles Hodges, Senior Director of Programs – Electro-Mechanical Systems, Sierra Nevada Corporation
Charles Hodges has 35 years of experience in engineering and technical management of the design and production of mechanisms for NASA, military and commercial spacecraft. His positions have ranged from project engineer, with responsibility for dozens of design and production projects, to program director. Hodges founded the SNC Electro-Mechanical Systems product line in Durham, N.C. in 2004. The operation specializes in design, fabrication, verification and testing of motors, actuators and other electro-mechanical devices for spacecraft applications and collaborates with the Louisville Colorado Space Technologies group to integrate these components into systems. He and his team have designed and manufactured dozens of products that have an unblemished space flight record of successful operation in orbit; not a single unit has failed in service. Hodges has played a key role in mechanisms supporting numerous spacecraft programs, including the Dream Chaser™ space vehicle, Parker Solar Probe, multiple Mars landers and rovers, GOES, MUOS, SBIRS, A2100 and LS1300 GEO Communications satellites, Space Station and Space Shuttle.
---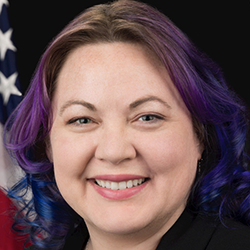 Carrie Rhoades, Systems Engineer, NASA Langley Research Center
Carrie Rhoades is a system engineer with 20 years of experience working in the aviation and aerospace industry. She has spent nine years working in various roles at the NASA Langley Research Center. Previously, she held multiple roles at NASA Dryden Flight Research Center and also worked at Lockheed Martin Corporation. Rhoades holds a degree in aerospace, aeronautical and astronautical engineering from the University of Cincinnati.
---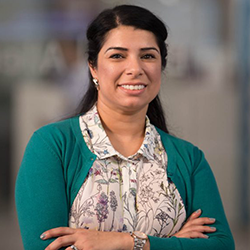 Glady Singh, Vice President of Enterprise Services, PrecisionHawk
Glady Singh is the vice president of enterprise services at PrecisionHawk, where she works with Fortune 100 clientele to integrate drone-based aerial intelligence. Her interests lie in technology-driven innovation and how drones can help drive efficiencies and optimize the way infrastructure, energy and environmental programs operate.
---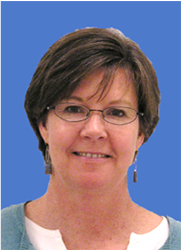 Erin Willcox, Program Director – Electro-Mechanical Systems, Sierra Nevada Corporation
Erin Willcox manages the program management office for SNC Space Technologies group in Durham. She is currently managing several key programs, including the Mars Science Lab robotic system actuators and the Wing Lock & Deploy actuators for the Dream Chaser™ space vehicle. Willcox provides oversight for all programs and program managers within the Durham product line and is an active member of the PM Working Group engaged in continuous improvement of the SNC program management processes. Erin has more than 25 years of diversified experience in program management, business management and engineering. She has managed multiple programs from initial concept through the design, development and production and delivery phases of spaceflight hardware. She has expertise in project management, contracts, requirements definition, customer liaison, planning/scheduling, internal and external communication, risk management, design reviews, subcontract management and cross-functional work administration. In addition, Willcox also has considerable experience with electro-mechanical engineering and leverages this knowledge to manage her team. Her work includes analysis of critical paths, development of workarounds, and balancing the competing demands of scope, time, cost and quality considerations.
---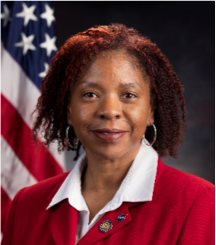 Julie Williams-Byrd, Acting Chief Technologist, NASA Langley Research Center
Julie Williams-Byrd is the acting chief technologist and an electro-optics engineer at NASA Langley Research Center. As NASA Langley's acting chief technologist, Williams-Byrd advises its director and senior staff on technology matters and provides technical leadership for planning, management and evaluation of comprehensive, center-wide technology development activities with an emphasis on early stage technologies. She also leads and performs technology development related studies and performs data analysis for the NASA chief technologist at NASA Headquarters. Prior to becoming acting chief technologist, she was deputy chief technologist and previously led the Space Mission Analysis Branch's Technology Assessment and Integration team. This team performed technology assessment, integration and prioritization activities for various NASA human exploration-based architecture studies. Williams-Byrd also has extensive expertise in developing solid-state laser systems for remote sensing of the atmosphere. Williams-Byrd earned bachelor's and master's degrees in physics from Hampton University. She is the author of numerous technical publications and is committed to encouraging young scientists and engineers through mentoring and community outreach activities advocating careers in science, engineering, math and technology (STEM). She also is featured on the NASA Modern Figures and Woman of NASA (WON) websites.