April 2 – 3, 2020
The StateView Hotel
Raleigh
Registration is now open! Learn more and register here.
After a highly successful inaugural year, the NC Space Symposium returns with a fresh theme: looking at Earth from space. Join a new line-up of NASA, industry, academic and student speakers as they explore Earth. Topics will include tools to study the Earth, using data to understand Earth and using Earth as a research analog to study other planets.
Check the 2020 NC Symposium pages often for frequent updates.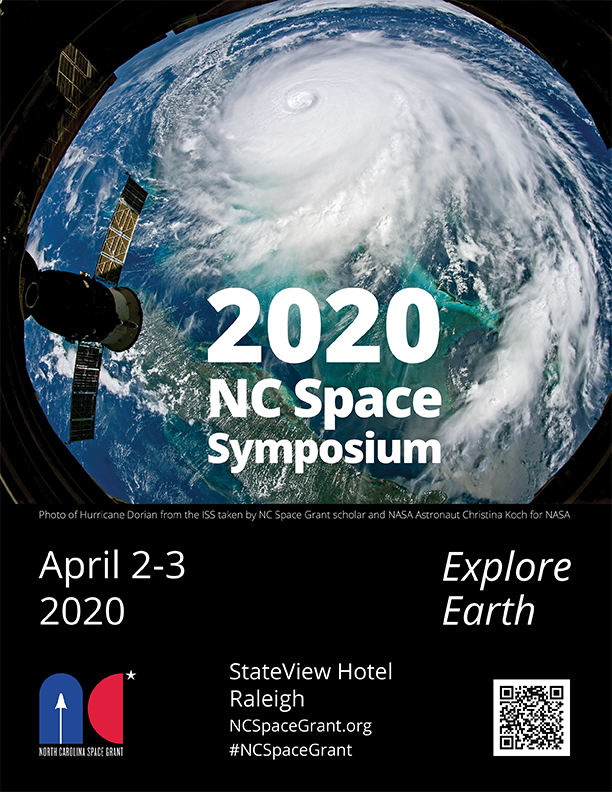 Download a poster to print and share on your campus here.
Get a Feel for the NC Space Symposium