Canceled for 2020
In light of NC State University's announcement today of new policies, NC Space Grant in canceling the 2020 NC Space Symposium that had been set for April 2-3 in Raleigh. Other actions announced by NC State are available online at ncsu.edu.
We are not able to reschedule at this time, because of the symposium's heavy focus on student research. However, we are excited to host our next symposium in 2021.
Find more information in the official message from our director, Susan White, on our news feed.
---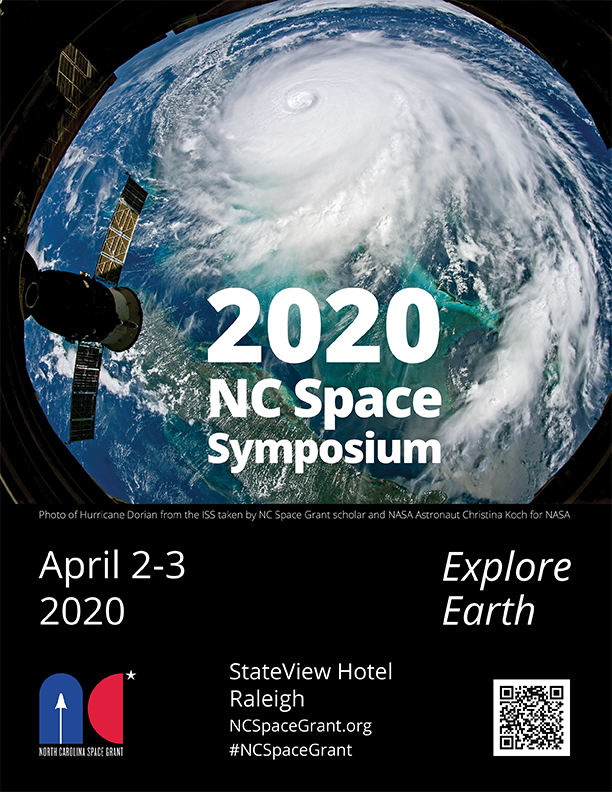 ---
Get a feel for the NC Space Symposium