Background
NC Space Grant (NCSG) is offering a competitive scholarship opportunity for community college students majoring in science, technology, engineering or math (STEM) disciplines at any campus in the NC Community College System.
The Community College STEM Scholarship award will provide students with $1,000 in their sophomore year (Spring 2019 semester) as long as the student maintains at least a 3.0 GPA and meets other requirements of the award. This scholarship is based on academic merit and potential for successful matriculation into a 4-year degree program. Awards will be distributed at the end of the semester pending the submission of required reports/projects.
Underrepresented minorities, females, and students with disabilities are encouraged to apply.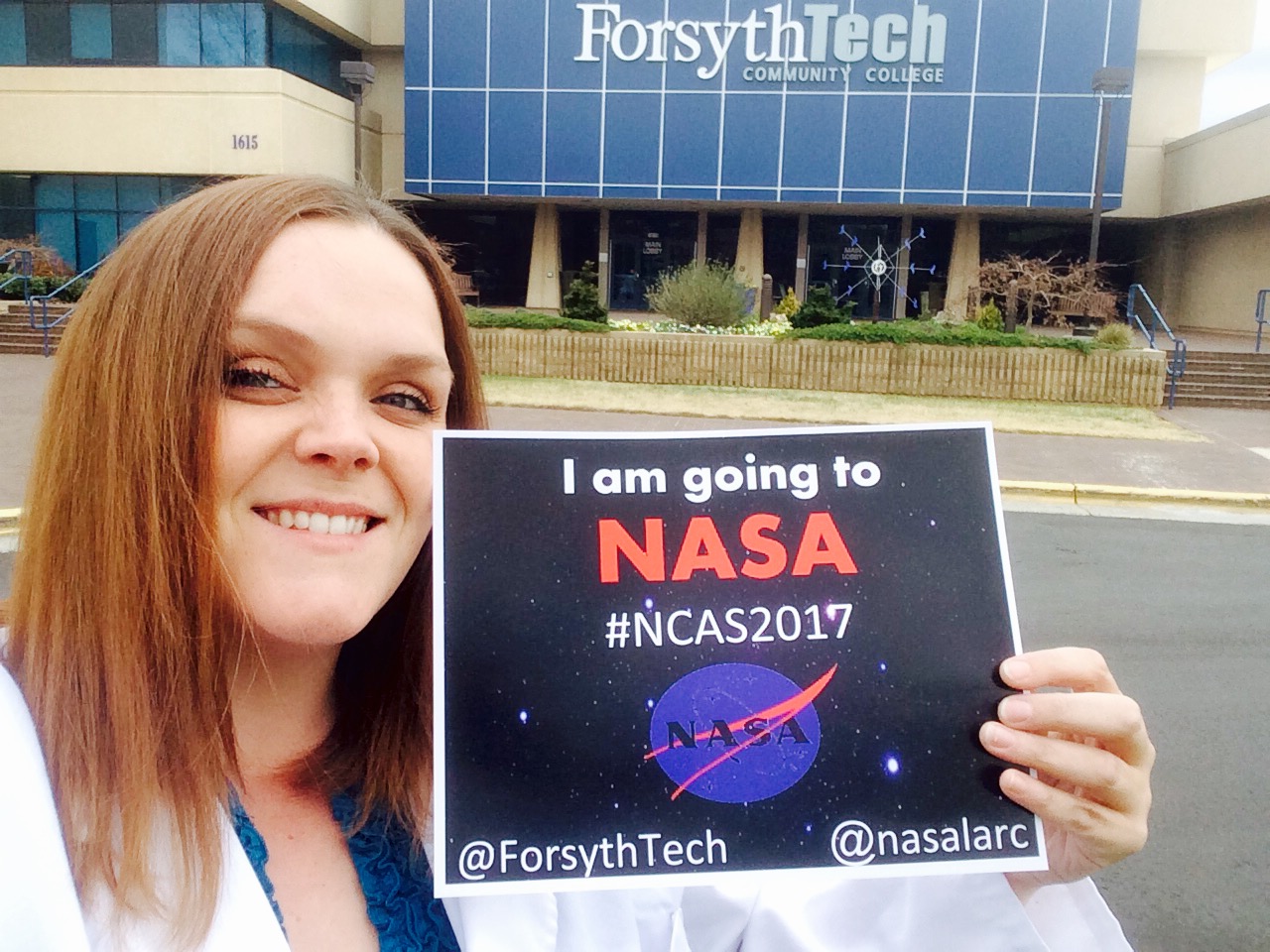 Objectives
To foster community college retention in STEM academic tracks through graduation or transfer to a four-year institution
Promoting STEM career awareness and workplace skills while recognizing high academic achievement and promise
Increasing participation of all students, including underrepresented minorities, females, and students with disabilities, in STEM-related careers
Why are opportunities with NC Space Grant important for community college students:
Award Level
How to Apply
Eligibility Requirements
Must be a U.S. citizen.
Must be a college sophomore at time of application and during spring 2019 semester. Applicants are required to have documentation of completion of at least 9 credit hours of college coursework prior to applying.
Must plan to be enrolled full-time at a NC Community College during the award period.
Must be enrolled in a STEM program of study or AAS transfer degree program. Students majoring in allied health fields are not eligible for the Community College STEM Scholarship program.
At the time of application, transcripts from high school and any higher education institutions attended will be required and applicants must have a cumulative grade point average (GPA) of at least 3.0 on a 4.0 scale.
Maintain a 3.0 grade point average during the scholarship award period.
Meet award requirements such as campus interviews.
Request for Proposals
This opportunity is now CLOSED. Applications will reopen in 2019.
Contact
For questions regarding this opportunity please contact Jobi Cook at (919) 515-5933 or jobi_cook@ncsu.edu.