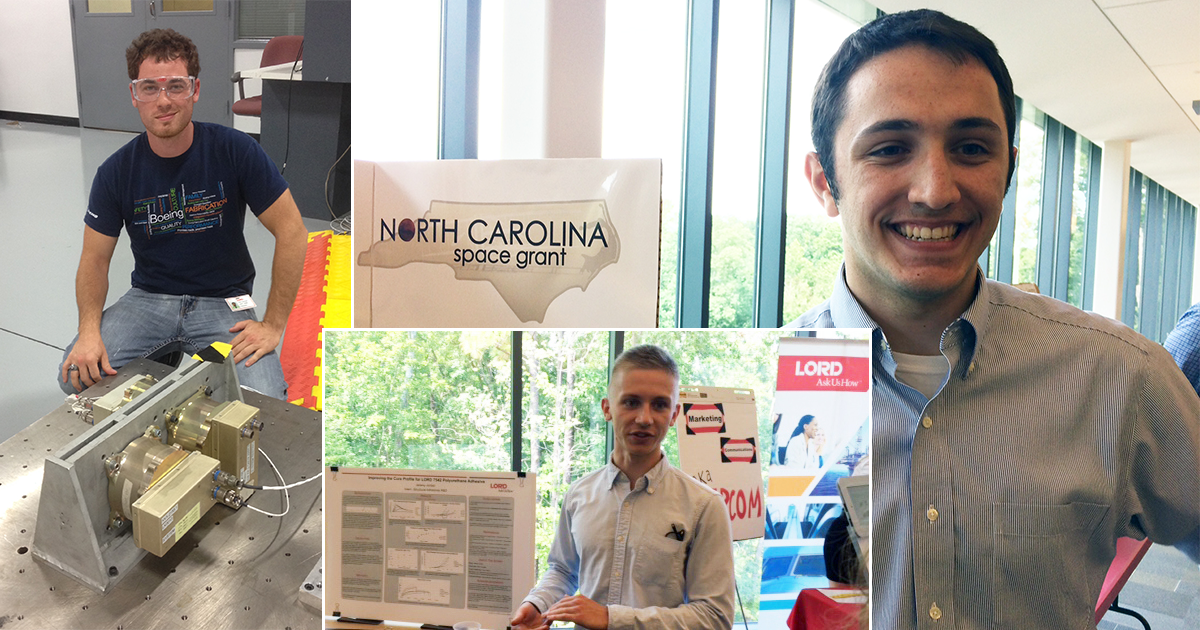 Background

The North Carolina Space Grant/LORD Corporation Summer Internship is awarded annually to undergraduate and/or graduate students pursuing science, technology, engineering and mathematics (STEM) related degrees with a 10-week hands-on internship at the LORD Corporation.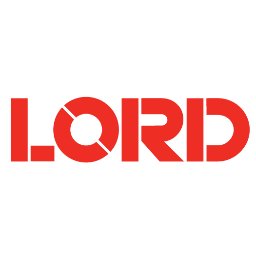 Everyone here at LORD has very positive impressions of the program. Each year, I have more of my engineers and scientists asking for NC Space Grant interns. In the relatively brief time that the program has existed, the success rate of internships has been in excess of 90%, which is outstanding for any hiring process.

—Lane Miller, Former Vice President of Global Technology
Objectives
NC Space Grant partners with the LORD Corporation to offer students real-world experiences in a cutting-edge, industrial setting. LORD is a worldwide leader in adhesives and coatings, vibration and motion control, and magnetically responsive technologies. Operating from their world headquarters in Cary, North Carolina, LORD Corporation has 17 manufacturing facilities in nine countries and 90 strategically located sales and support centers worldwide.
Jeremy Jordan, 2015 LORD Corporation Intern from NC State University
Selected students are assigned to a research project and are supervised by a LORD engineer/scientist. Research areas for the summer of 2019 will include:
Electro-Mechanical Technology
Aerospace Active Vibration Control Systems
Test and Measurement; System Integration and Validation (SIV)
Software Development/Verification Assignment
Click here for a description of 2019 LORD Corporation Summer Internship Projects.
Award Level
The award is for a 10-week summer internship. LORD Corporation is seeking seven interns for their Cary, North Carolina location and five interns for their Williston, Vermont location.

Selected students will each receive a $7,000 stipend, plus a $1,200 living allowance from the LORD Corporation for all locations.

How to Apply
The NC Space Grant/ LORD Summer Internship program is highly competitive.
Selected students will be assigned to a research project that best fits their educational experience. Each project will offer the student the opportunity to engage in hands-on research under the supervision of a professional mentor.
Each applicant must submit an online application. Submission instructions are provided in the application.
THIS OPPORTUNITY IS CLOSED FOR SUMMER 2019.
Applications for summer 2020 internships will open in fall 2019.
Applications will be reviewed by NC Space Grant staff and LORD Corporation project researchers. The review committee will examine a number of criteria, including academic achievement, resume, career goals and references.
Selected students will be treated as LORD Corporation employees. As such, students will be asked to sign intellectual property and non-disclosure agreements for LORD.
To ensure that all award requirements are met, selected students will be required to sign an acceptance letter. Furthermore, students will be required to submit a brief report that describes the impact of the internship on their educational and professional goals.
Eligibility Requirements
Must attend a college or university in the State of North Carolina
Junior standing or higher, including graduate students in the 2018-2019 academic year
US citizenship
GPA of 3.0 or higher
Major in STEM discipline. Examples of related degrees include, but are not limited to, mechanical and aerospace engineering, materials science, physics and chemistry

Accept the internship offer and sign an acceptance letter
Complete all LORD Corporation personnel information
Upon completion of the internship, the student must submit a brief report describing the impact of the internship on their educational and professional goals
Work with the NC Space Grant communications team to develop and implement a plan to share information about your experience, including but not exclusively on social media, in print and on the NC Space Grant website in cooperation with the LORD Corporation

Contact
Ms. Jobi Cook, Associate Director, NC Space Grant
jobi_cook@ncsu.edu, 919-513-5933