Background
Each year, NC Space Grant awards Undergraduate Research Scholarships to students who are pursuing careers in science, technology, engineering, and mathematics (STEM) fields that support NASA's mission. This competitively awarded program engages the future STEM workforce in basic and/or applied aerospace-related research projects and facilitates the development of mentor relationships between students, faculty and the NASA community.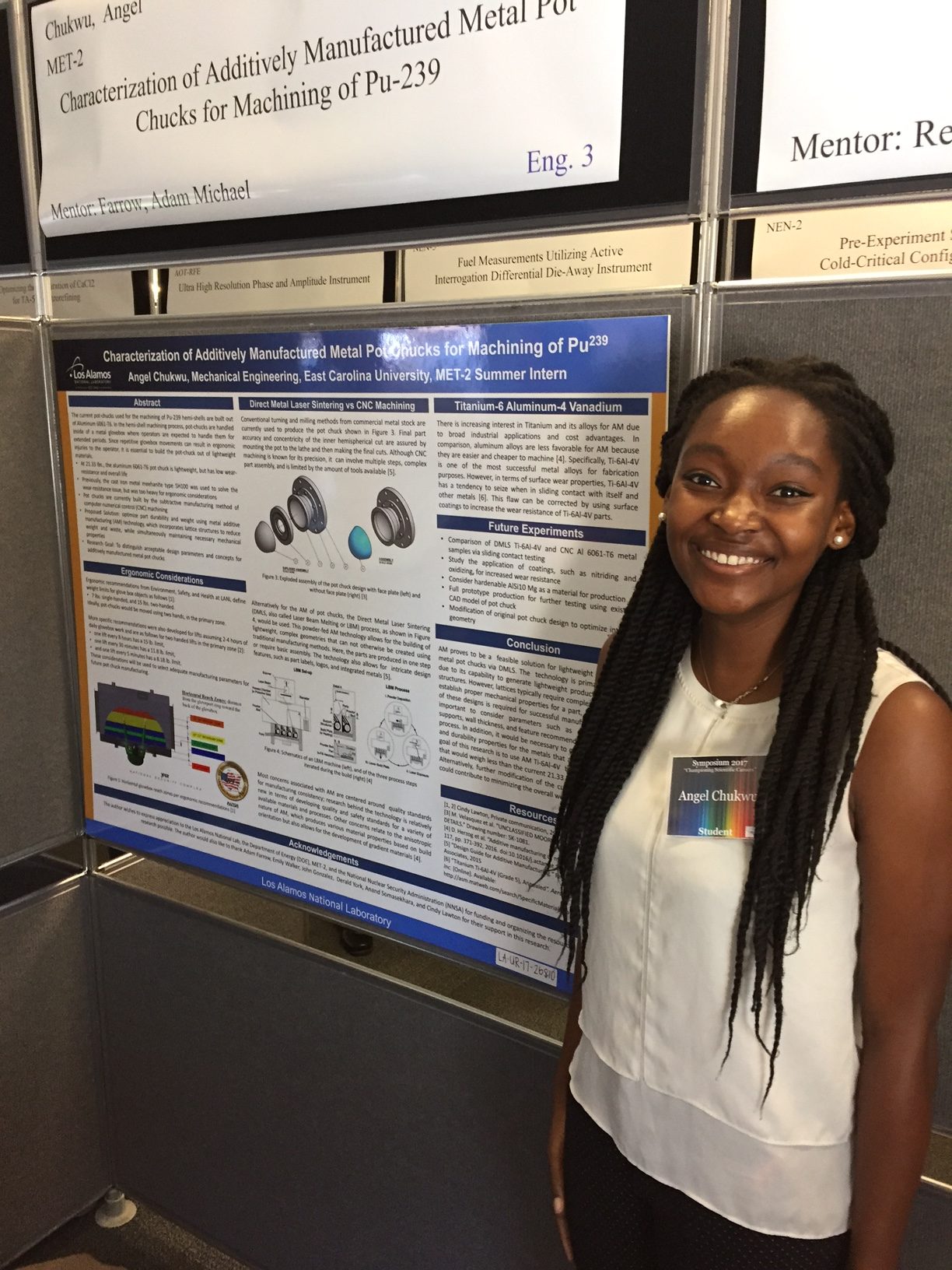 Objectives
Undergraduate Research Scholarships engage the future STEM workforce in basic and/or applied aerospace-related research projects and facilitate the development of mentor relationships between students, faculty and the NASA community.

The Undergraduate Research Scholarship Program requires that students participate in an active, identified research activity in STEM that has aerospace and NASA applications. The research must be supervised by a faculty mentor and may be conducted on the home campus or at an industrial or government facility. The research activity should be continuous and conducted during summer 2019 (defined as a minimum of 10 weeks) OR during the 2019-20 Academic Year (Fall 2019/Spring 2020).
Award Level
$7,000 per student
Awards are made annually and are renewable for one year for students making satisfactory academic and research progress. This is a competitive scholarship program supported by NASA and the State of North Carolina. Awards are based on merit recognizing high academic achievement and promise.
How to Apply
The portal is currently closed to new applications.
The Faculty Letter of Recommendation for in-process applications is due on Wednesday, April 17th.
Awards will be announced on or before May 5, 2019. Awards are contingent upon receipt of NASA funding.
Interested students must complete an online application (see link below). Please read all program guidelines including applicant eligibility and reporting requirements before submitting your application. The application must be submitted online and all information must be complete or the application will not be reviewed. There are additional fields required for the application however key application questions include:
1. In your own words describe the research project that you will be
conducting. The description should include but not be limited to a description of the research, start and end dates, intended results, and how you will
be working with your research mentor for the term of the award.
2. Identify which NASA Mission Directorate that your research supports and describe how your research will contribute to the mission of that Directorate.
3. Describe your career and research interests in space and aerospace-related science.
4. How will this award impact you personally and professionally?
Eligibility Requirements
Pursuing a bachelor's degree in a science, engineering, technology, or mathematics (STEM) discipline of interest to NASA or aerospace industry.
Enrolled as a full-time student at an accredited university or college in the State of North Carolina during the 2019-2020 academic year. Students enrolled in an accredited Dual Engineering Degree program are also eligible to apply.
Conducting a specific faculty-mentored research project that has NASA or aerospace relevance.
In good academic standing with a GPA of 3.0 (out of 4.0).
Applicants are eligible to receive a total of two Undergraduate Research Scholarships during their academic studies.
Awardee Requirements
Submit a final research report to NC Space Grant;
Present a poster at the NC Space Grant SPACE Conference in Spring 2019
Share their research experiences in public forums or educational settings. Presentations that encourage interest in aerospace careers and research to high school students are of particular interest to NC Space Grant;
Inform the Consortium of changes of address; and
Respond to academic and employment follow-up surveys administered by NC Space Grant as required by NASA.
Sample Submissions
2018 Undergraduate Research Award List
Ms. Jobi Cook, Assistant Director, NC Space Grant
jobi_cook@ncsu.edu
919-515-5933