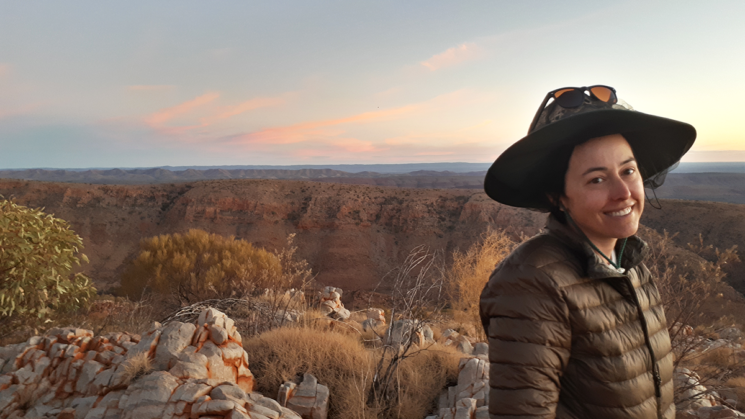 Above: Ashley Roberts enjoys a sunset hike in the Australian Outback.
Ashley Roberts, a 2007, 2008 and 2012 NC Space Grant scholar, is living proof that a sense of adventure and a little support can take a scientist not only deep into the microscopic world, but also all over the physical world. From an undergraduate degree at Appalachian State University, to working in laboratories around the world, to a career combating climate change in Australia, Roberts has built a world-spanning career in science and engineering.
Ashley Roberts first became involved with NC Space Grant as an Undergraduate Research Scholar. At the time, Roberts was supporting her own schooling through a Pell grant and several jobs. NC Space Grant's funding and research opportunities opened many doors for her academic and professional development. Those early open doors helped her pursue exciting educational opportunities, both in the U.S. and abroad, and jumpstart a rewarding STEM career.
In 2007, Roberts' first scholarship from NC Space Grant funded her independent research project, "Focused Ion Beam and Scanning Electron Microscopy Applications." In the course of that project, she learned how to operate a scanning electron microscope and a focused ion beam for nanotechnology applications. The next year, Roberts worked on a second NC Space Grant-supported project in which she studied the physics and engineering principles behind a prototype silicon drift detector.
Science on an International Scale
As a senior at Appalachian State University in 2009, Roberts took her first trip abroad when she pursued science and engineering courses in Denmark. She always knew she wanted to study abroad and to be able to work in different countries and she finally had the chance to throw open that door.
In Denmark, Roberts was able to do research in the world-renowned microscopy facility at Denmark Technical University (DTU CEN). Her independent work at DTU CEN aided in important advancements in cellular imaging and nanoparticle toxicology research.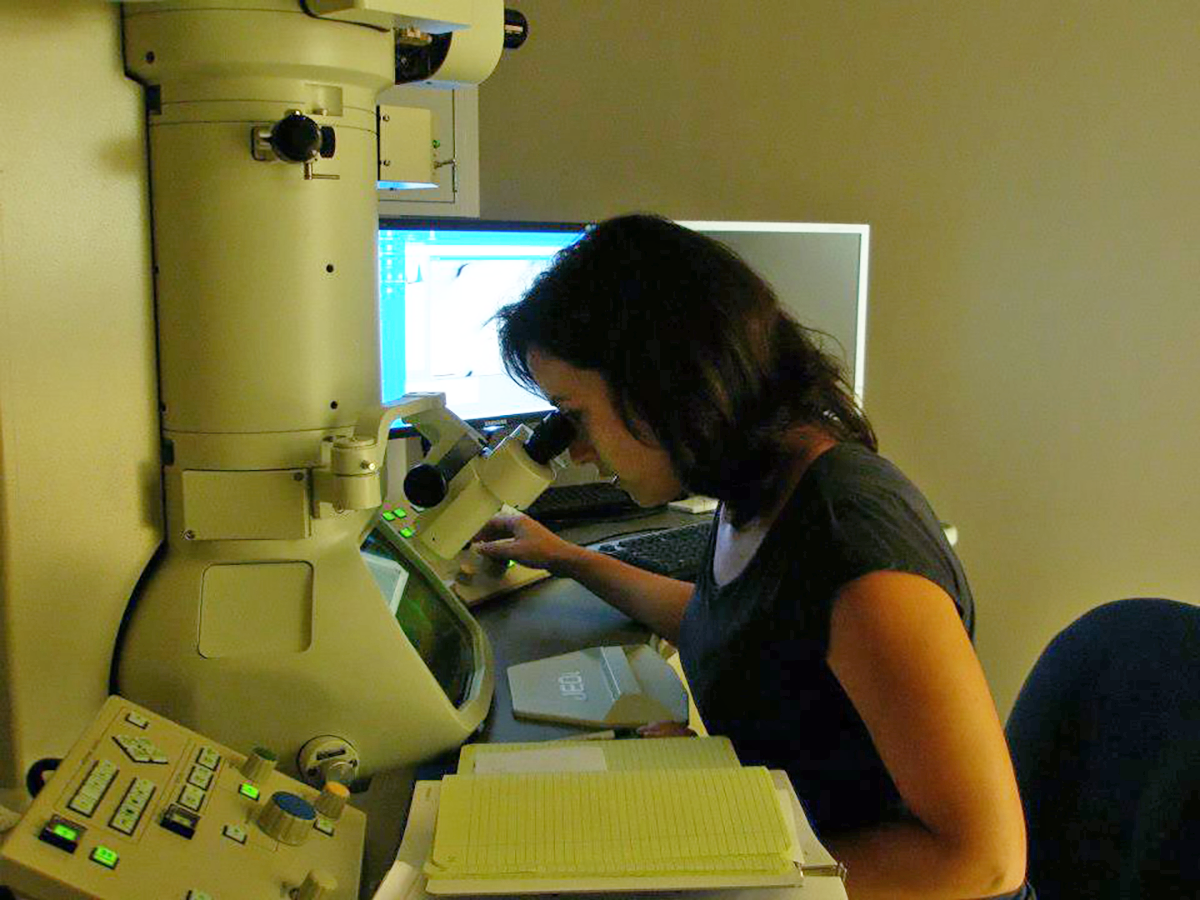 Because of her contributions to the field during her undergraduate research, Denmark Technical University hired Roberts to develop new electron microscopy techniques to evaluate polymer nanocomposites. Within a year, she was promoted to lead researcher.
In 2012, Roberts went back to school full time to complete her Master of Science degree in engineering physics and her Master of Business Administration degree with Appalachian State. On top of that coursework, she also enrolled in business classes at the University of Trieste in Italy.
While finishing her dual graduate degrees, Roberts built on the research she conducted in Denmark for her next NC Space Grant-supported project. As a 2012 Graduate Research Fellow, Roberts extended her work on polymer nanocomposites, working with the William C. and Ruth Ann Dewel Microscopy Facility and Oak Ridge National Laboratory in the U.S.
With schooling and research in three different countries on her resume, Roberts' dream of working abroad was coming to fruition right in front of her eyes. Still more adventures lay ahead of her.
On scholarship, Roberts began studying in 2013 to complete her Ph.D. in materials engineering at Monash University in Melbourne, Australia. She wrote her thesis on the characterization of graphene materials, which was made possible by integrating her experience with electron microscopy from her three NC Space Grant-funded projects with techniques she learned during her Ph.D. studies. The research Roberts conducted as part of her Ph.D. program included learning techniques with various beamline instruments, like the Australian Synchrotron and the Australian Center for Neutron Scattering.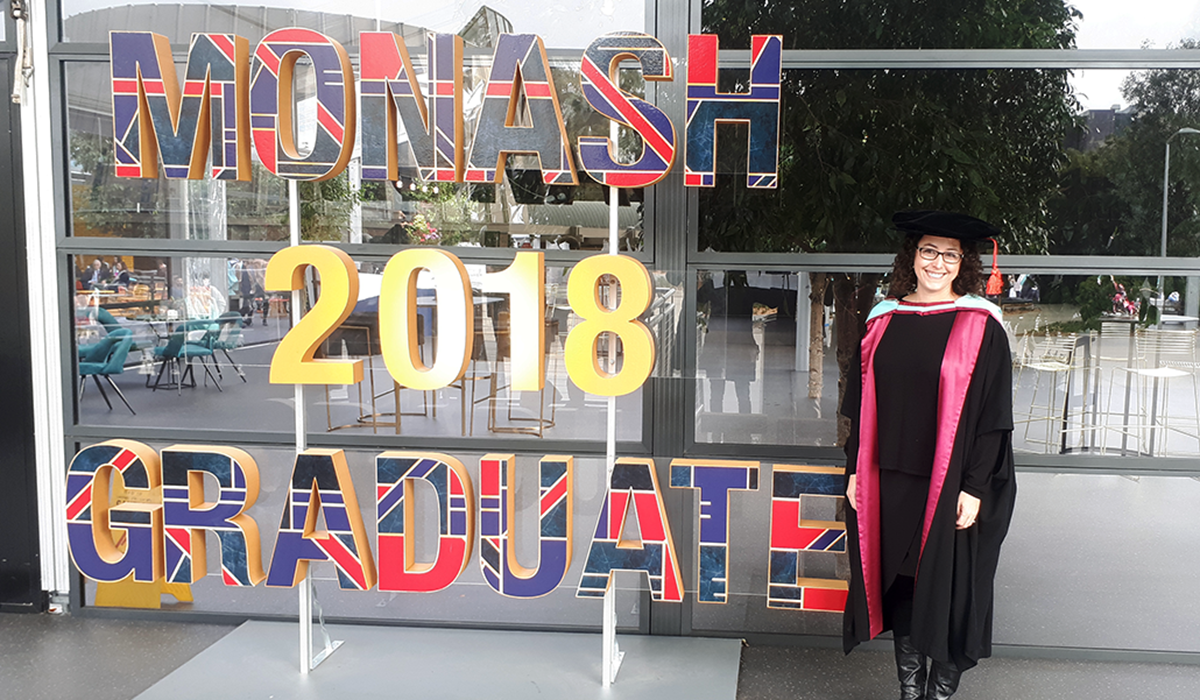 These tools are used to examine the structure of materials at the micro- and nanoscale. Roberts reflects that being able to use different instruments in her research allowed her the opportunity to work in labs all over the world. She knew the great experience she was gaining by working directly with such powerful instruments.
Having the advantage of being an English speaker helped Roberts successfully work in different spaces within the international science community, which she describes as unique, diverse and collaborative.
During her Ph.D., Roberts had the chance to travel to Europe and Japan to present her work at international conferences and to conduct more experiments at other beamline facilities. Even though she has lived in Australia since, Roberts has returned to the U.S. for different consulting and analyst positions related to energy efficiency and climate change mitigation in Boston, New York and here in North Carolina.
Researching and presenting at the international scale would be daunting for many, but were not too much for Roberts to handle. The communication skills she began developing through her experience with NC Space Grant ensured she has been equipped for every new challenge in her career.
At different symposia and conferences, Roberts has had the chance to observe and participate in a variety of presentations. Numerous times, when Roberts has found herself presenting new research, she has been thankful for the experience she gained when first presenting her work with help from NC Space Grant.
Shifting Focus to Combating Climate Change
Once Roberts finished her Ph.D. in materials engineering, she worked as a university lecturer until she felt a stronger call elsewhere. She felt she should be using her technical expertise to help combat climate change and increase investment in clean energy sources.
Roberts then shifted her focus from academia to the commercial and industrial world. In this new sector, she was able to apply her technological training with the business development skills she learned during her MBA.
With these skills, Roberts helped to secure funding for a start-up, SupraG Energy, that developed new energy storage technology based on the graphene research of her Ph.D. lab group.
Roberts is still finding novel ways to apply her skills to combat climate change. Recently, she started a new position at Woodside Energy in Australia working on their New Energy team, which focuses on clean energy technologies. Roberts and her team are pursuing hydrogen as an alternative energy source.
NC Space Grant Opens New Doors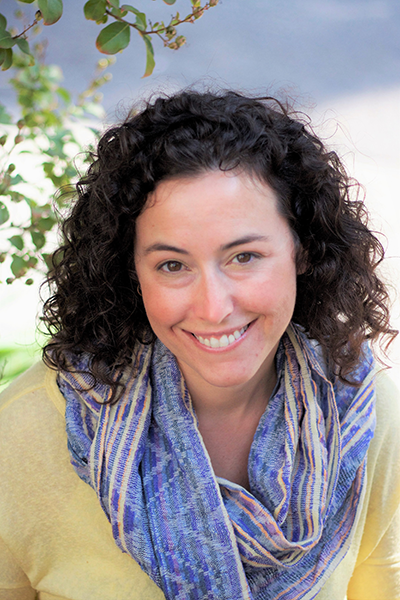 Early on, Ashley Roberts did not anticipate that her studies and careers would take her all over the world. Now, however, she recognizes the opportunities that funding from NC Space Grant made possible for her.
"The financial support and applied experience from the NC Space Grant program were critical for my early development, as I wouldn't have had access to the opportunities in any other way," Roberts reflects.
Because of that support at the start of her career, she felt that "many doors were opened" to her along the way.
Ashley Roberts is another rising star to watch in the STEM field. She proves that determination, big dreams and the support of organizations like NC Space Grant that believe in a student's vision, can take a student from first steps in science to an international career spanning the globe and working for the good of the globe.
☽