STEM Pre-Service Teacher Education Scholarships
Deadline
Monday, October 16, 2023
Open to
Undergraduate students at the junior/senior level majoring in an education degree program at an accredited higher education institution in NC
Topic
NASA professional development, activities, and educational content
Background
The STEM Pre-Service Teacher Education Scholarship program is designed for students enrolled in a teacher education degree program at the undergraduate level (pre-service teachers). Scholarship recipients will be required to participate in NASA professional development (virtual workshops) and complete NASA activities.
Objectives
Promote science education in the K-12 classroom, focusing on improving pre-­college perceptions of, understanding of and interests in science
Promote science education in the K-12 classroom, focusing on improving pre-­college interests in pursuit of science education and science careers
Assist in the preparation of teachers entering into the K-12 science classrooms
Equip future teachers with NASA content and tools to use in the classroom
Award Level
$3,000 per student.
Distribution of awards is contingent on meeting benchmarks as outlined in the Awardee Contract Packet.
How to Apply
Applications are due Monday, October 16, 2023. Late applications will not be accepted for any reason
Faculty letters of recommendation are due by Wednesday, October 18, 2023
Awards are competitive; applications will be peer reviewed.
Eligibility Requirements
This opportunity is open to undergraduate students at the junior/senior level that are majoring in an education degree program at any accredited higher education institution in the State of North Carolina.
Minimum GPA requirement is 3.0.
U.S. citizenship is required.
To apply, students must complete an online application. The application consists of general information, a transcript request and three short essays.
A recommendation letter submitted online is required.
Previous recipients of the STEM Pre-Service Teacher Education Scholarship are ineligible to apply.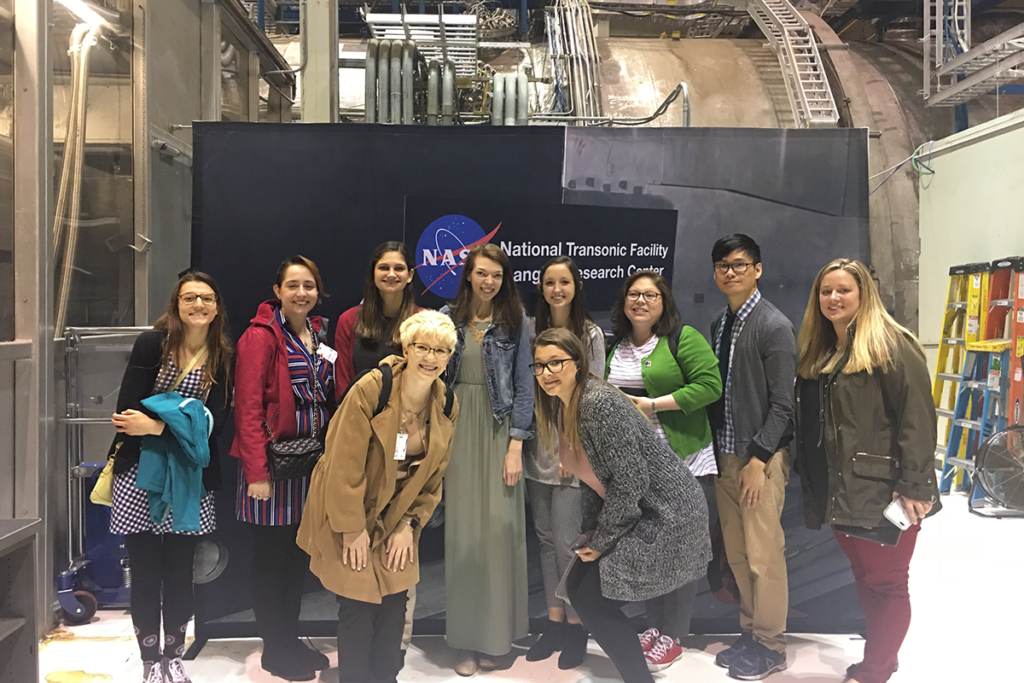 Scholarship Expectations
Participate in a welcome webinar that will provide an overview of NASA resources
Complete four virtual NASA professional development webinars (scheduled throughout the academic year)
Complete two NASA lessons and participate in two share-a-thon webinar sessions to discuss best practices and cross-curricular connections
Diversity, Equity, Inclusion, Justice and Accessibility
NC Space Grant's relevance and ability to positively impact the lives of students and community members will rely increasingly on how well we embody diversity, equity and inclusion. Visit our DEIJA statement to learn about the intentional measures we are taking in our hopes to fully realize diversity, equity and inclusion in all aspects of our programmatic portfolio.
Contact
For questions regarding this opportunity, please contact Jobi Cook at (919) 515-5933 or jobi_cook@ncsu.edu.