Advisory Board
James Ainsworth
Managing Director of Engineering
Collier Aerospace – HyperX Software
James Ainsworth is the director of engineering services for HyperX – Collier Aerospace Corporation. He earned his B.S. in aerospace engineering from North Carolina State University and received an NC Space Grant scholarship during his studies there.
Since joining the company in 2009, Ainsworth has focused his structural engineering career on performing analytical trade studies and has developed analytical solutions for many aerospace and space launch companies, including NASA, Blue Origin, SpaceX, TSC, Bell, Bombardier, Boeing, Gulfstream, Embraer and many others. Ainsworth has authored and presented several technical papers and provided many training courses focused on structural engineering for metal and composite airframes. In 2013, Ainsworth received the NASA NESC Engineering Excellence Award for his work on the Orion crew capsule.
Since 2016, Ainsworth has managed a team of engineers that perform certification analysis on aircraft and spacecraft structures. In 2021, Collier Aerospace opened an engineering office in Raleigh, North Carolina, for which Ainsworth is the managing director.
Tarek Abdel-Salam, Ph.D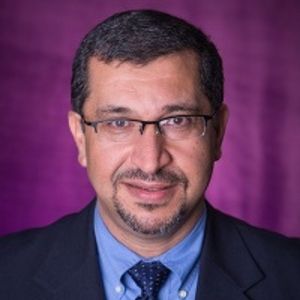 Associate Dean for Research
Director for the Center for Sustainability and Professor, East Carolina University
Tarek Abdel-Salam is associate dean for research in the College of Engineering and Technology at East Carolina University, where he is a professor of mechanical engineering, and directs the Center for Sustainable Energy and Environmental Engineering. Abdel-Salam has been with ECU since 2003 and holds over 34 years of experience as a thermal engineer and educator.
Abdel-Salam has published research papers on various topics such as virtual engineering laboratories, recruitment to STEM fields, and distance education. He maintains membership in multiple professional engineering societies including ASHRAE, SAE, ASME, and AIAA. Abdel-Salam is active within numerous organizations, serving as the chair of the AIAA Terrestrial Energy Systems Technical Committee, and the vice chair of the NC Space Grant Advisory Board.
Abdel-Salam holds a master's in mechanical engineering from Cairo University and a Ph.D. in mechanical engineering from Old Dominion University.
Todd Boyette, Ph.D.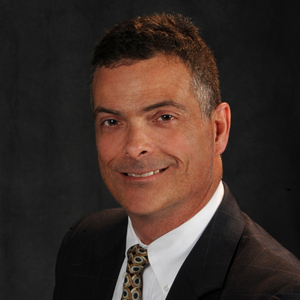 Director
Morehead Planetarium and Science Center and Adjunct Professor, UNC School of Education, UNC-Chapel Hill
Todd Boyette has served as the director of the Morehead Planetarium and Science Center for the past 16 years. There, Boyette has facilitated the transition from analog to digital fulldome planetarium technology, expanded outreach programming, and launched the North Carolina Science Festival. Boyette is also a member of UNC School of Education's clinical faculty.
Boyette has extensive experience in scientific leadership. Over the years, he has served as president of the Association of Science Museum Directors, president of the North Carolina Grassroots Science Museums Collaborative, president and CEO of The Health Adventure in Asheville, and director of Wilson's Imagination Station.
Boyette holds a Ph.D. in science education from North Carolina State University, a master's degree in science education, and bachelor's degrees in science education and chemistry, all from NC State University.
Darshan Divakaran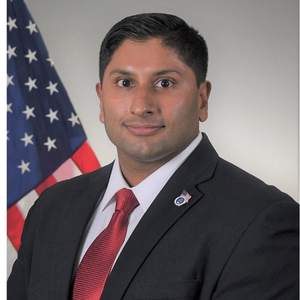 Senior Manager, Strategic Innovation and Partnerships and North Carolina Hub Lead for AFWERX, United States Air Force
Darshan "Dash" Divakaran is an aerospace intrapreneur and technology evangelist with expertise in uncrewed aviation, aviation development, geospatial analysis, emerging technologies, and program management. His areas of expertise in uncrewed aviation also includes Uncrewed Aircraft Systems (UAS), Uncrewed Traffic Management (UTM) Advanced Air Mobility (AAM) and related emerging technologies. He has led efforts to work with the public and private sector to develop, integrate and manage national programs and initiatives. He is also an FAA certified commercial pilot with multi engine rating and holds a FAA part 107 remote pilot certificate.
Currently Dash is the Senior Manager for Strategic Innovation and Partnerships and North Carolina Hub lead for AFWERX, the innovation arm of the Department of Air Force. In his role he leads efforts to promote innovation and integration through interagency, federal, state, and academic partnerships. He is also the airspace integration and industry engagement lead on the AFWERX Agility Prime program, the non-traditional program to accelerate the commercial market for advanced air mobility vehicles.
Srinath Ekkad, Ph.D.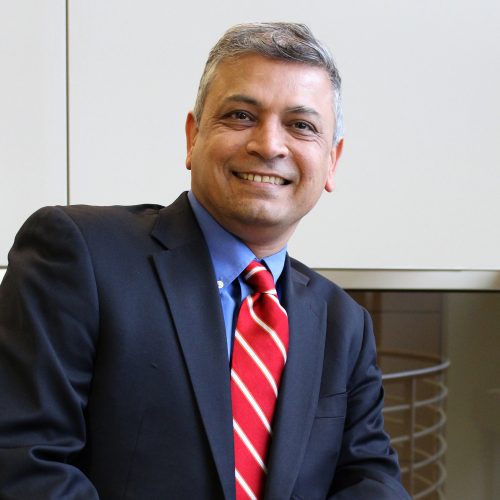 Department Head for Mechanical and Aerospace Engineering, NC State University
Srinath Ekkad has served as the department head for mechanical and aerospace engineering at North Carolina State University since 2017. An avid educator and researcher, Ekkad has published a myriad of research papers on topics including primarily thermal management, energy concepts, propulsion, and advanced diagnostics.
Previously, Ekkad was a Rolls-Royce Professor for Aerospace Systems at Virginia Tech, associate vice president for research programs and director for the Rolls-Royce University Technology Center for Advanced System Diagnostics. Ekkad has received several awards for his contributions including the VT Alumni Award for Excellence in Graduate Advising (2014), VT Dean of Engineering Award – Research Excellence, (2012), and ASME Bergles-Rohsenow Young Investigator Award in Heat Transfer (2004).
Ekkad holds a bachelor's in mechanical engineering from Jawaharlal Nehru Technological University, a master's in engineering from Arizona State University, and a Ph.D. in mechanical engineering from Texas A&M University.
Elva Jones, Ph.D.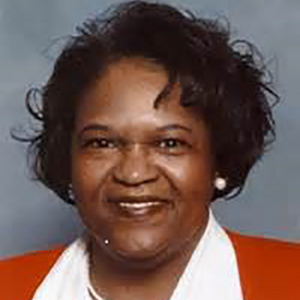 Professor and Chair of the Department of Computer Science, Winston-Salem State University
Elva Jones is a professor and chair of the department of computer science at Winston-Salem State University (WSSU). Jones is credited with developing the university's first concentration in computer science and leading and developing the major programs in computer science and information technology. The Elva Jones Computer Science Building opened its doors in 2004 to honor Jones' contributions to the university.
Jones is a two-time recipient of the NASA JOVE Research Award for her research in Space Science data retrieval. Jones' background includes a summer faculty research fellowship at NASA Goddard Space Flight Center, and roles as a SACS evaluator, an ABET evaluator and commissioner.Jones holds a Ph.D. in industrial and systems engineering and computer studies from North Carolina State University, master's degrees from North Carolina State University and the University of North Carolina at Greensboro, and a bachelor's degree from Winston-Salem State University
Ece Karatan, Ph.D.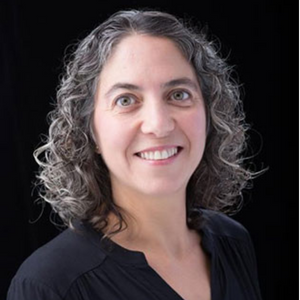 Vice Provost for Research, Appalachian State University
Ece Karatan has been the Vice Provost for Research at Appalachian State University since 2018. In this role, Karatan facilitates faculty and student-based research activities by obtaining necessary resources, developing administrative infrastructure, fostering intra-institutional and external collaborations, and building sustainable funding opportunities. Karatan has been affiliated with Appalachian State since 2005 and is a professor in her home department of Biology.
Karatan also previously directed the graduate program in the Biology Department. Karatan has extensive research experience working on grants funded by the National Institute of Allergy and Infectious Diseases (NIAID) at the National Institutes of Health (NIH). She also worked as a postdoctoral researcher at Argonne National Laboratory and Tufts-New England Medical Center performing research in biotechnology and microbiology
John Kiss, Ph.D.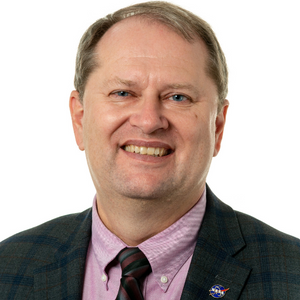 Professor and Dean of College of Arts and Sciences, UNC-Greensboro
John Kiss is the dean of the College of Arts and Sciences and a professor of biology at UNC-Greensboro. Over the years, Kiss has instructed 15 different courses, mentored 64 independent research projects by undergraduates and served as a major professor for 14 master's students, 8 doctoral students, and 7 post-doctoral scholars. Kiss also has published over 125 peer-reviewed papers on topics including gravitational and space biology of plants.
Kiss has been a space biologist working with NASA and ESA. Since 1995, he has been the principal investigator for 8 projects launched into space. In 2014, Kiss received the NASA Outstanding Public Leadership Medal "for exceptional contributions in spaceflight research in the fundamental biology of plants in support of NASA's exploration mission." Kiss has received the International Cooperation Medal from the Committee on Space Research (COSPAR), and asteroid Kiss 8267 was named in his honor.
Prior to his appointment at UNC-Greensboro, Kiss served as dean of the Graduate School at the University of Mississippi for 4 years. Kiss previously was on faculty at Miami University for 19 years where he was a university distinguished professor, and chaired the botany department.
Kiss holds a bachelor's in biology from Georgetown University and a Ph.D. in botany and plant physiology from Rutgers University.
Katie Lange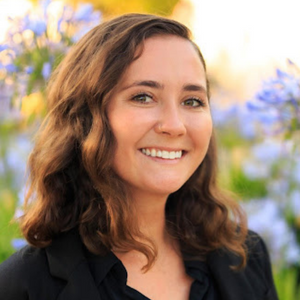 North Carolina Fellow, NASA DEVELOP National Program, Science Systems and Applications, Inc. (SSAI)
Katie Lange is a Fellow for the NASA DEVELOP National Program located at the National Centers for Environmental Information. In current role, she provides programmatic, project, and technical support for a variety of interdisciplinary research projects that highlight the applications of Earth observations to enhance environmental and public policy decision making practices.
She graduated from California Polytechnic State University, San Luis Obispo with a B.S. in Environmental Earth Science and concentration in Land and Water Resources. Through her studies, Katie had the opportunity to conduct field work and analyze data for the County of San Luis Obispo in an oak tree seedling mitigation project intended to enhance seedling growth. During her free time, she educated middle school and high school students about environmental issues and the Earth Sciences in an outdoor education program. These experiences sparked her interest in synthesizing her scientific investigation methods with her science communication skills which lead her to the NASA DEVELOP program.
Since January 2020, Katie has worked on three DEVELOP projects at NASA's Jet Propulsion Laboratory in Pasadena, California. Through these projects, she has been able to further expand her interests in science outreach and applied Earth Science Research within the field of remote sensing. Katie has had the opportunity to have her team's work published in the IEEE Journal of Selected Topics in Applied Earth Observations and Remote Sensing and she has enjoyed studying large-scale climate and weather phenomena through the lens of remote sensing.
Britt Lundgren, Ph.D.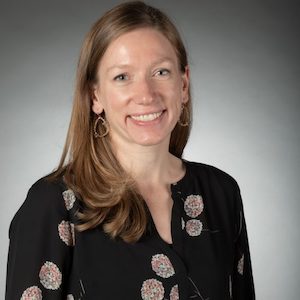 Assistant Professor of Physics, UNC-Asheville
Britt Lundgren has been a member of the faculty in UNC Asheville's Department of Physics and Astronomy since 2016. Her research focuses on the stellar populations and star formation histories of distant galaxies, observed directly through deep space-based infrared imaging, and the evolution of the gas and dust content of galaxies and the intergalactic medium throughout cosmic history. In 2020, Lundgren was named a Cottrell Scholar, a prestigious honor from the Research Corporation for Science Advancement (RCSA).
Prior to joining the UNC-Asheville faculty, Lundgren held an AAAS Science and Technology Policy Fellowship in the Division of Undergraduate Education at the National Science Foundation. In this role, she worked with various federal science agencies on projects aiming to increase participation, diversity, and outcomes for students in Science, Technology, Engineering, and Mathematics (STEM) fields. Lundgren has additional past experience working as a postdoctoral research associate at Yale University and later as a National Science Foundation Astronomy and Astrophysics Postdoctoral Fellow at the University of Wisconsin-Madison.
Lundgren holds a B.A. in Physics from the University of Chicago and a Ph.D. in Astronomy from the University of Illinois at Urbana-Champaign.
Mark Meno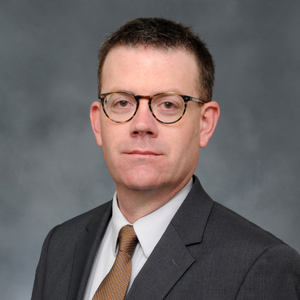 Executive Director, NAVAIR, Fleet Readiness Center (FRC) East
Mark Meno has served as the executive director at Fleet Readiness Center (FRC) East aboard Marine Corps Air Station since 2020. As the senior civilian for a command workforce of more than 4,000 civilian, military and contractor personnel, he leads a team of senior leaders responsible for a wide array of Navy and Marine Corps aviation sustainment responsibilities. Meno first served at Fleet Readiness Center East as a materials engineer responsible for organic coating removal, corrosion control, and aircraft and hot section engine cleaning technologies deployed in the production environment. He then moved into management, first by serving as the analytical chemistry and composites supervisor. In 2005, he moved into department leadership, first as the Engineering Sciences Department Head followed by the role as air vehicle department head.
In 2015, he was selected to lead the Research and Engineering Group. At the same time, he also served as the acting senior civilian until a permanent selection was made in 2016. In 2019, he was named the Maintenance, Repair and Overhaul (MRO) Engineering Department Head. Operating with an annual revenue of nearly $1 billion and a production output of more than 80 aircraft, 18,000 components and 80 engines annually, FRC East serves as DOD's Vertical Lift Center of Excellence by providing sustainment, maintenance and fleet operational support all assigned Navy and Marine Corps aircraft, equipment and support systems.
Matthew Meyer, Ph.D.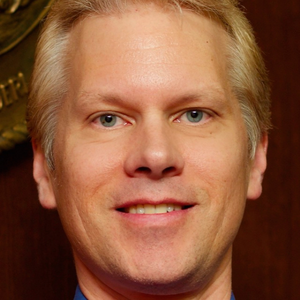 Associate Vice President for Business Engagement, National and International Partnerships, NC Community College System
Matthew Meyer is the current associate vice president for business engagement and national and international partnerships at the North Carolina Community College System (NCCCS). Meyer is responsible for a plethora of initiatives including Sector Strategies, Council of Associations for Engagement, Credit for Prior Learning, Latino/Hispanic Initiative, and national certification data project implementation. Additionally, Matt is a trained facilitator for the Talent Pipeline Management and Next Generation Sector Partnerships models of engaging business and industry.
Meyer began his career at Asheville-Buncombe Technical Community College as chairperson of mechanical engineering technology, later becoming the dean of corporate and continuing education. Meyer served two years as the executive director of BioNetwork, the life science education initiative launched by NCCCS. Meyer also has served as the associate vice president for STEM innovation and strategic planning at NCCCS.
Meyer holds a master's in mechanical engineering from the University of Dayton, a master's in bioengineering from Clemson University and a Ph.D. in community college leadership from Old Dominion University.
Matt Mickens, Ph.D.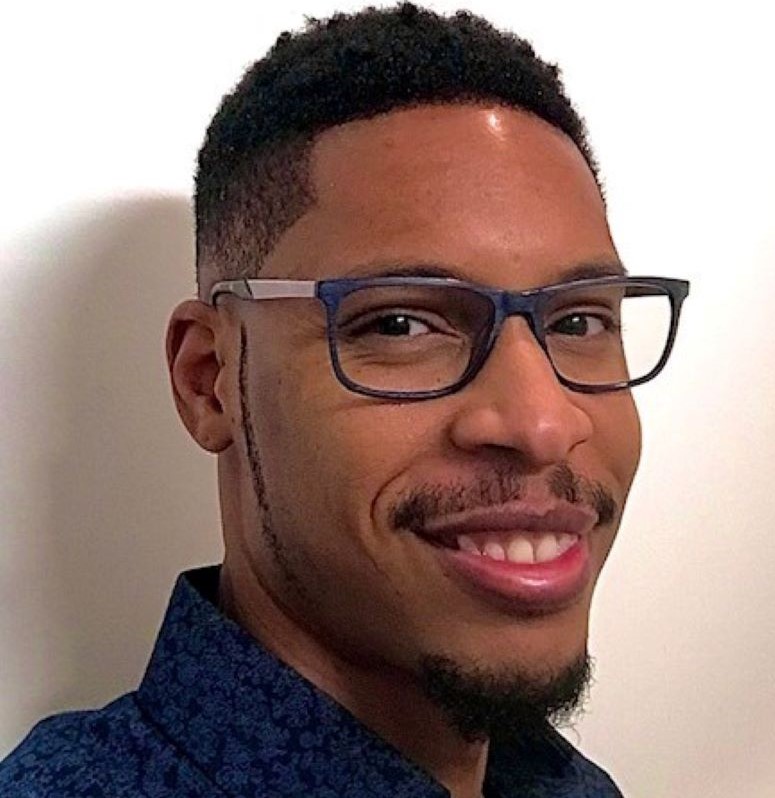 Chief Science Officer, Elevate Farm, Inc.
As an alumnus of NC A&T State University, Matthew Mickens was awarded the North Carolina Space Grant Fellowship in 2007 which supported his Master's thesis on using luminescent minerals as a means to detect UV radiation. He was also awarded the NCSG in 2009 but waived the funding to accept the NASA Harriett G. Jenkins Predoctoral Fellowship award which supported the last three years of his Ph.D. studies to fabricate luminescent materials for LED lighting systems.
The Jenkins fellowship also sponsored an internship opportunity for him at the Kennedy Space Center, which would lead to him being awarded a position in the NASA Postdoctoral Program at KSC. There he studied LED light recipes for growing salad crops in space, produced several groundbreaking publications, and was awarded the 2017 NASA Mentor of the Year for his achievements in mentoring his own NASA interns. Mickens is now Chief Science Officer for Elevate Farm, which is an up-and-coming launcher of indoor vertical farms globally.
Jeff Mobley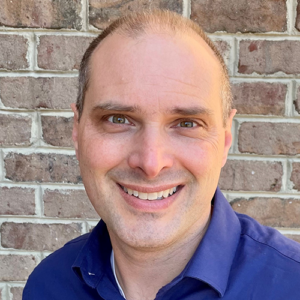 Vice President, Mechanisms and Motion Systems, Sierra Space.
Jeff Mobley is Vice President of Mechanisms and Motion Systems at Sierra Space. He has 29 years of experience related to design, development, fabrication and testing of electro-mechanical systems, including 24 years in the Space industry.
He received a BS in Mechanical Engineering from North Carolina State University and in 2021 was inducted into the NCSU Mechanical and Aerospace Engineering Hall of Fame. He serves on the technical advisory board of the American Gear Manufacturers Association (AGMA) Aerospace Gearing Committee.
His projects include mechanisms in support of space programs such as Mars Perseverance Rover, Mars Curiosity Rover, Global Precipitation Measurement, Lunar Reconnaissance Orbiter, Solar Dynamics Observatory, Mars Phoenix Lander, and the Sierra Space Dream Chaser™ spaceplane. These custom designed products perform functions such as antenna pointing, solar array positioning, robotic arm articulation, flight surface control, wing folding, camera pointing, and descent braking.
Mobley has authored and presented multiple technical papers for the Aerospace Mechanisms Symposium. He is a co-author on U.S. Patent, #6667564 "Mechanically-Commutated DC Motor".
Kuldeep Rawat, Ph.D.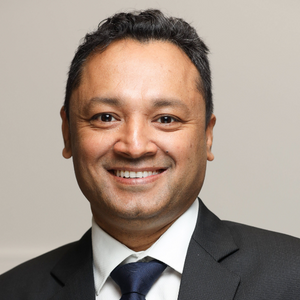 Chair of the Department of Technology and Director of Aviation Science Program, Elizabeth City State University
Kuldeep Rawat is the Thorpe Endowed Professor and Dean of School of Science, Aviation, Health and Technology at Elizabeth City State University (ECSU), Elizabeth City, North Carolina. Dr. Rawat holds an MS in Computer Science, MS in Computer Engineering, and a Ph.D. in Computer Engineering from the Center for Advanced Computer Studies, University of Louisiana-Lafayette (ULL). At ULL he conducted research into video compression techniques for applications in aerial surveillance platforms used for monitoring wetlands. He has more than twenty years of combined Industrial and Academic Research and Teaching experience. Rawat is an International Air Transportation Association (IATA) certified Aviation Management Professional. He has also received professional certifications in Aviation Safety Management and Unmanned Aircraft Systems Operations from Embry-Riddle Aeronautical University, Data Analyst from IBM, and Applied Data Science from MIT.
Rawat provides leadership and manages the School's administrative operations. The School of Science, Aviation, Health, and Technology (SAHT) is home to four academic departments and fifteen academic programs:  Natural Sciences (Biology BS/MS, Chemistry, and Sustainability Studies); Health and Human Studies (Pharmaceutical Sciences, Kinesiology, Psychology, and Social Work); Mathematics, Computer Science, and Engineering Technology (Mathematics BS/MS, Computer Science, Engineering Technology); Aviation and; Emergency Management (Aviation Science, Unmanned Aircraft Systems, and Emergency Management), which includes over sixty full-time and temporary employees. In addition, the SAHT houses Aviation Science, the institution's signature program. The SAHT also houses the Center for Excellence in Remote Sensing Research and Education, NC Math/Science Enrichment Network (NC-MSEN), and ECSU's Khan Planetarium.
Rawat has served as the Principal Investigator/Project Director on multiple grants, including National Institute of Justice (NIJ), US Department of Energy, the US Department of Transportation, NC Division of Aviation, NASA, the Burroughs Wellcome Fund, the Hewlett-Packard Foundation, and the Golden LEAF Foundation. He has secured over $8 Million in external funding to support research, teaching, program development/enhancement, and outreach projects at ECSU.
He also serves as the Director of ECSU's signature/flagship program in Aviation Science. As the Director of state's only 4-year collegiate aviation program, he is responsible for strategic planning, conducting aviation program needs assessment, purchasing aircraft, flight simulators and ATC lab equipment, avionics trainers, laboratory upgrades and developing a strategic plan to grow and sustain state's only four-year aviation education program. Recently, Dr. Rawat led the efforts to establish a BS degree in Unmanned Aircraft Systems program at ECSU. He also led the efforts to secure Aviation Accreditation Board International (AABI) accreditation for the Aviation Science program and Accreditation Board for Engineering Technology (ABET) accreditation for the Engineering Technology program.