Duke Takes Two First-Place Wins at the Shell Eco Marathon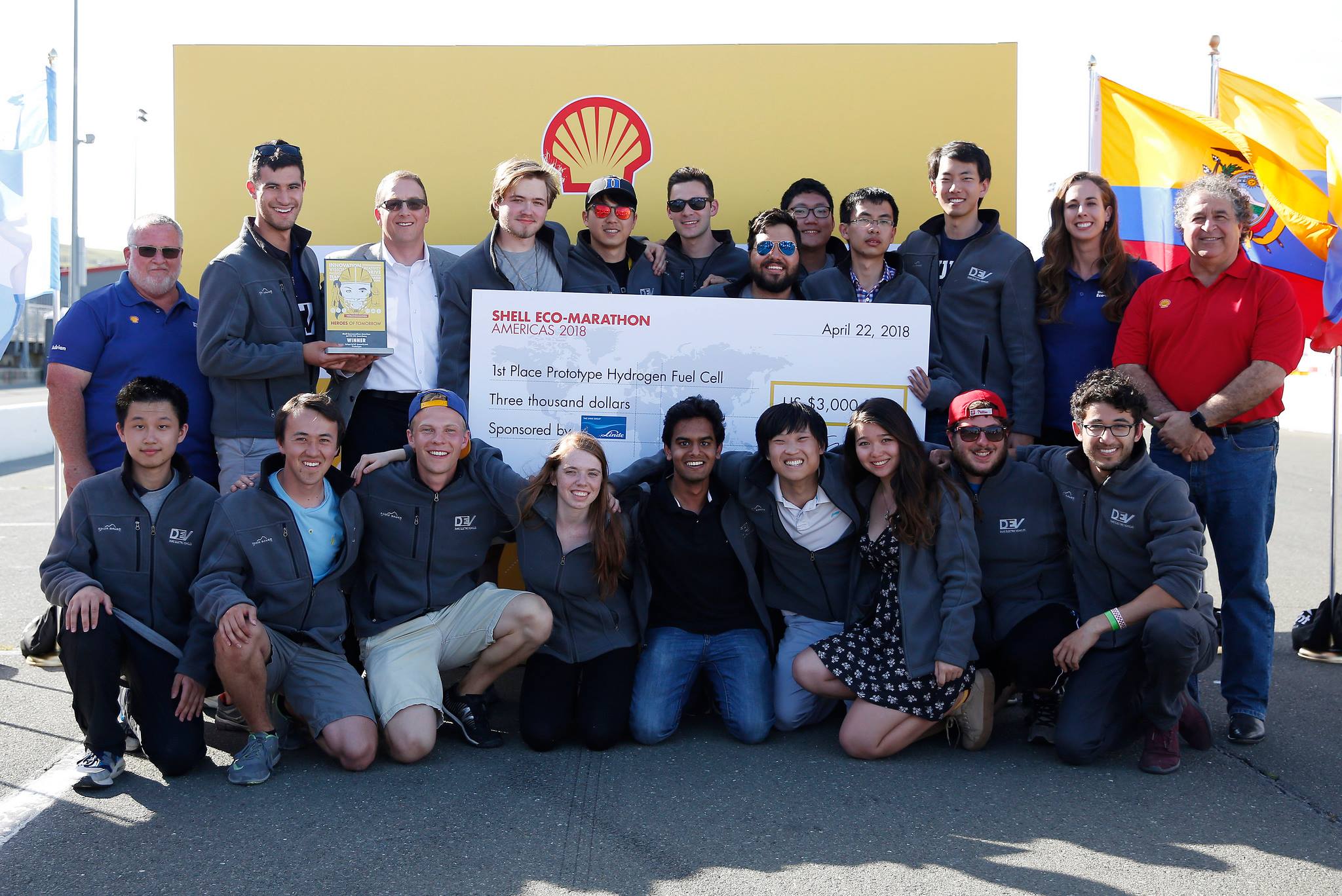 Shell Eco-marathon Americas 2018 took place at Sonoma Raceway in Sonoma, California from April 19 to 22, 2018. The victors of this marathon are not the fastest nor the most agile, but the ones who use the least energy to complete a race track. Participants build vehicles specifically designed to weigh the least and roll the best, all while carrying real passengers.

The Duke Electric Vehicles Team earned first place with their electric vehicle, as well as first place with their hydrogen fuel cell vehicle! They also earned a Technical Innovation Award for their hydrogen fuel cell research and development. The mission of the Duke team is to enable more sustainable transport by inventing future electric vehicle technologies.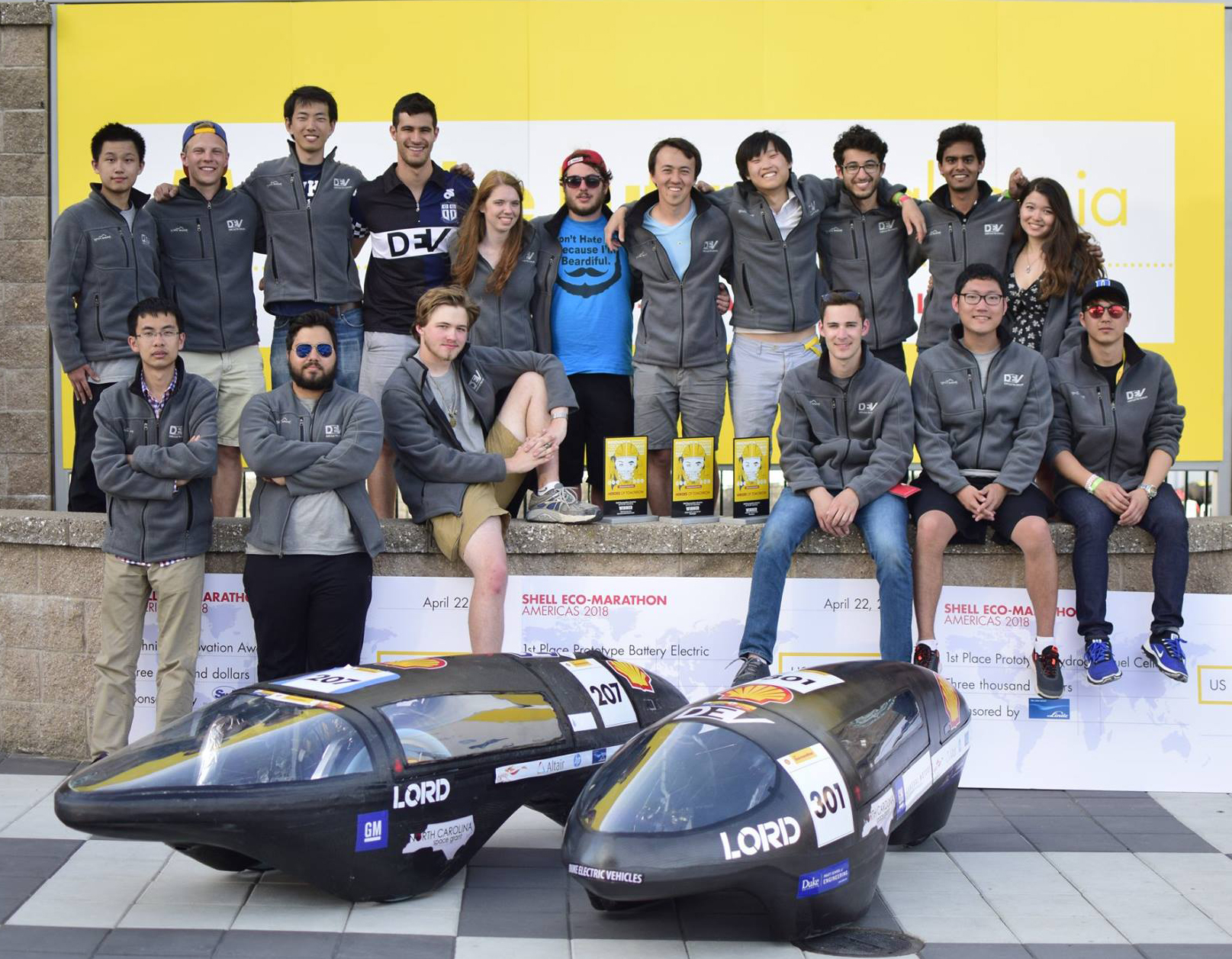 Efficiency statistics:
Electric Prototype: 368 mi/kWh (=12401 MPGe)
Hydrogen Fuel Cell Prototype: 383 mi/m3 (=4307 MPGe)
NC Space Grant provided funding support to the team through the Student Team Experience Award program.
Learn more about the Duke team here.