2019 Speaker Bios
Lunchtime Keynote Speaker
Gerald D. "Gerry" Griffin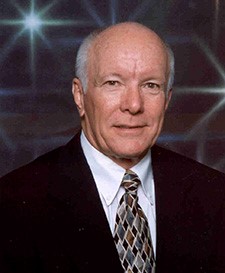 Gerald D. "Gerry" Griffin is the former director of the NASA Lyndon B. Johnson Space Center in Houston. His career in the United States space program began in 1960 and has included senior positions in government and industry. At NASA, in addition to his position as director of the Johnson Space Center, he also served as the deputy director of the John F. Kennedy Space Center in Florida and the Hugh F. Dryden Flight Research Center in California. Griffin also held the posts of associate administrator for external relations and assistant administrator for legislative affairs at NASA Headquarters in Washington DC. In the private sector, he held senior engineering posts with Lockheed and General Dynamics.
During NASA's Apollo Program, Griffin was a flight director in Mission Control and served in this capacity for all of the Apollo manned missions. He was lead flight director for three lunar landing missions: Apollos 12, 15 and 17. During the flight of Apollo 13, Griffin was scheduled to lead the lunar landing team in Mission Control. When the landing was canceled after the oxygen tank explosion, he led one of the teams of flight controllers who were responsible for the safe return of the astronauts.
Plenary Session: The State of Aerospace in North Carolina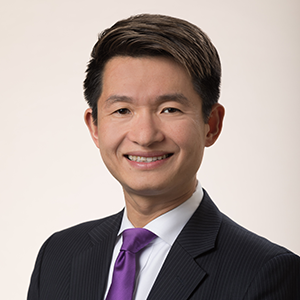 Christopher Chung joined the Economic Development Partnership of North Carolina (EDPNC) as chief executive officer in 2015.
He brings more than 20 years of state-level economic development experience to his role. As a public-private partnership, the EDPNC is responsible for a number of economic development functions on behalf of the State of North Carolina, including new business recruitment, existing business support, international trade and export assistance, small business start-up counseling, and tourism, sports, and film promotion.
In 2018, Triangle Business Journal named Chung a "CEO of the Year Award" recipient and Development Counsellors International chose him for their "40 Under 40" award in 2013. He previously held various executive and management responsibilities at the Missouri Partnership (2007–2014) and the Ohio Department of Development, now known as JobsOhio (1997–2007). Chung attended The Ohio State University, graduating Phi Beta Kappa with a double-major in Japanese and economics.
Click the section titles below to view full panelist bios.
In this session, scientists in diverse disciplines will share their current research, as well as discuss questions at the crux of human exploration in long-duration flight and deep space.
Moderator: Michael Roberts, Deputy Chief Scientist, International Space Station U.S. National Laboratory
Panelists:
Rafael Loureiro, Assistant Professor, Botany, Winston-Salem State University (2018–19 NC Space Grant New Investigator Award Recipient), Feeding This and Other Worlds: Analyzing the Effects of Off-World Farming Techniques on Earth's Food Security
Kate Richardson, Undergraduate Student, Physics/Computer Science, University of North Carolina at Chapel Hill (2018–19 NC Space Grant / NC Museum of Natural Sciences Astrophysics Laboratory Intern), Visualizing Current Spacecraft Missions in OpenSpace
Lindsay Sullivan, Ph.D. Student, Biomedical Engineering, UNC Chapel Hill (2018–19 NC Space Grant Graduate Research Fellow), Comparing the Effects of Countermeasures on the L3 Vertebra from Three Distinct Spaceflight Studies
In this session, panelists will discuss their research – conducted in NASA centers, academia, industry or through leveraged partnerships – and its real-world applications in the space technology arena.
Moderator: DeWayne Cecil, Director, Destination SPACE (Satellite Program for Aerospace-Centered Education)
Panelists:
Julie Williams-Byrd, Acting Chief Technologist, NASA Langley Research Center, NASA Technologies
Sara Rivero-Calle, Postdoctoral Research Fellow, Center for Marine Science, University of North Carolina at Wilmington, SeaHawks in Space: North Carolina's First CubeSat Satellite
Julie Hoover, Faculty, Durham Technical Community College (2018–19 NC Space Grant Team Competition Award Recipient), High-Altitude Student Platform (HASP)
Katherine Tighe, Undergraduate Student, Mechanical Engineering, Duke University (Summer 2018 NC Space Grant Intern at NASA Jet Propulsion Laboratory), Mars Sample Return

In this session, panelists at the cutting edge of aviation and aerospace will highlight current research that is preparing us for the day humankind ventures into deep space.
Moderator: Srinath Ekkad, Professor and Head, Department of Mechanical and Aerospace Engineering, North Carolina State University
Panelists:
Jeff Mobley, Mechanical Engineering Manager – Space Systems Group, Sierra Nevada Corporation, Commercial Space Flight with the Dream Chaser
Carrie Rhoades, Flight Systems Engineer, NASA Langley Research Center, The Future Generation of Spacecraft
Basil Yap, Unmanned Aerial Systems Program Manager, North Carolina Department of Transportation , UAS Airspace Integration in North Carolina
Noah Prezant, Undergraduate Student, Aerospace Engineering, NC State University (Summer 2018 NC Space Grant Intern at HyperSizer), HyperIntern: A Day in the Life of a Future Flight Engineer
Session 4: Career Panel and Roundtables
In this panel students will hear from technical experts about their academic and career pathways, as well as gain an understanding about recruitment trends form human resource professionals. During the more personal roundtables, students will have the opportunity to have their questions answered by experts in diverse fields.
Moderator: Sandy Canfield, Assistant Director, NC Space Grant
Panelists:
James Ainsworth, Director of Engineering Services, Collier Research Corporation – HyperSizer Software
Russ Altieri, Manager of Electronics and Electromechanical Research, LORD Corporation
Jackson Autry, Senior Operations Leader, GE Aviation
Riley Beaman, Director, N.C. Public Safety Drone Academy
Tom Davis, Vice President, Science and Research Programs, Crown Consulting, Inc.
Charles Hodges, Senior Director of Programs – Electro-Mechanical Systems, Sierra Nevada Corporation
Carrie Rhoades, Flight Systems Engineer, NASA Langley Research Center
Glady Singh, Vice President of Enterprise Services, PrecisionHawk
Erin Willcox, Program Director – Electro-Mechanical Systems, Sierra Nevada Corporation
Julie Williams-Byrd, Acting Chief Technologist, NASA Langley Research Center