Big SkillsUSA Wins for NC Community College Students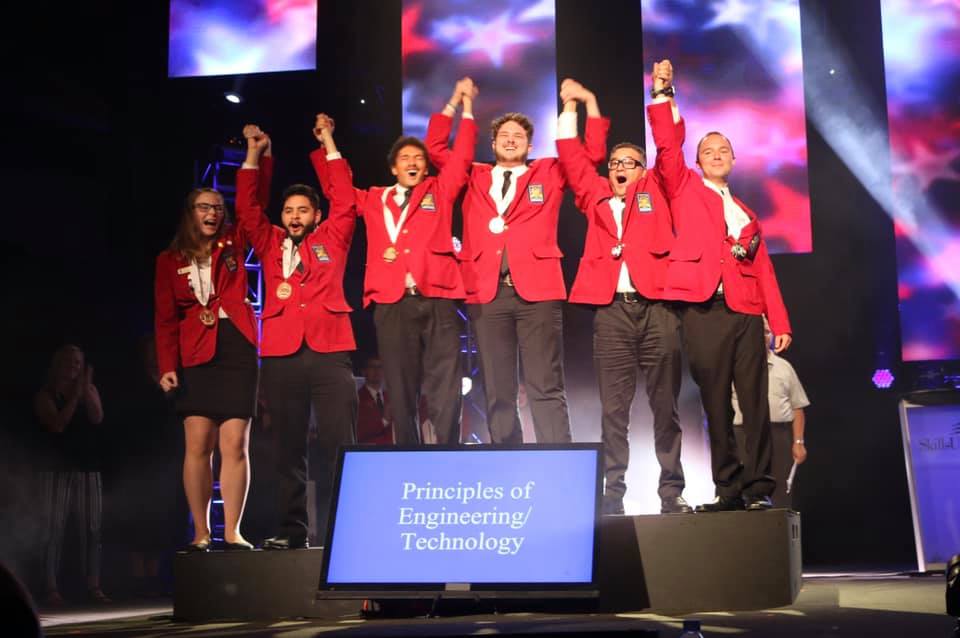 For the Edgecombe Community College SkillsUSA team, the year 2019 brought sweat equity paid off with incredible wins. After winning in the state level of the SkillsUSA championship, NC Space Grant-supported Edgecombe Community College carried away national titles in multiple categories. The NC Space Grant team is proud to congratulate them on this recognition of their hard work and ingenuity.
The SkillsUSA championships bring students together to showcase their work in various technical fields on the local, state and national stages. These career skill competitions range from baking, to welding, to engineering. Through career and technical education, students learn skills that employers look for, like teamwork, time management and professionalism. SkillsUSA believes that assisting in education and encouraging competition participation preps students to excel in whichever career path they choose. Competitions in the past have hosted up to 23 schools from around the nation.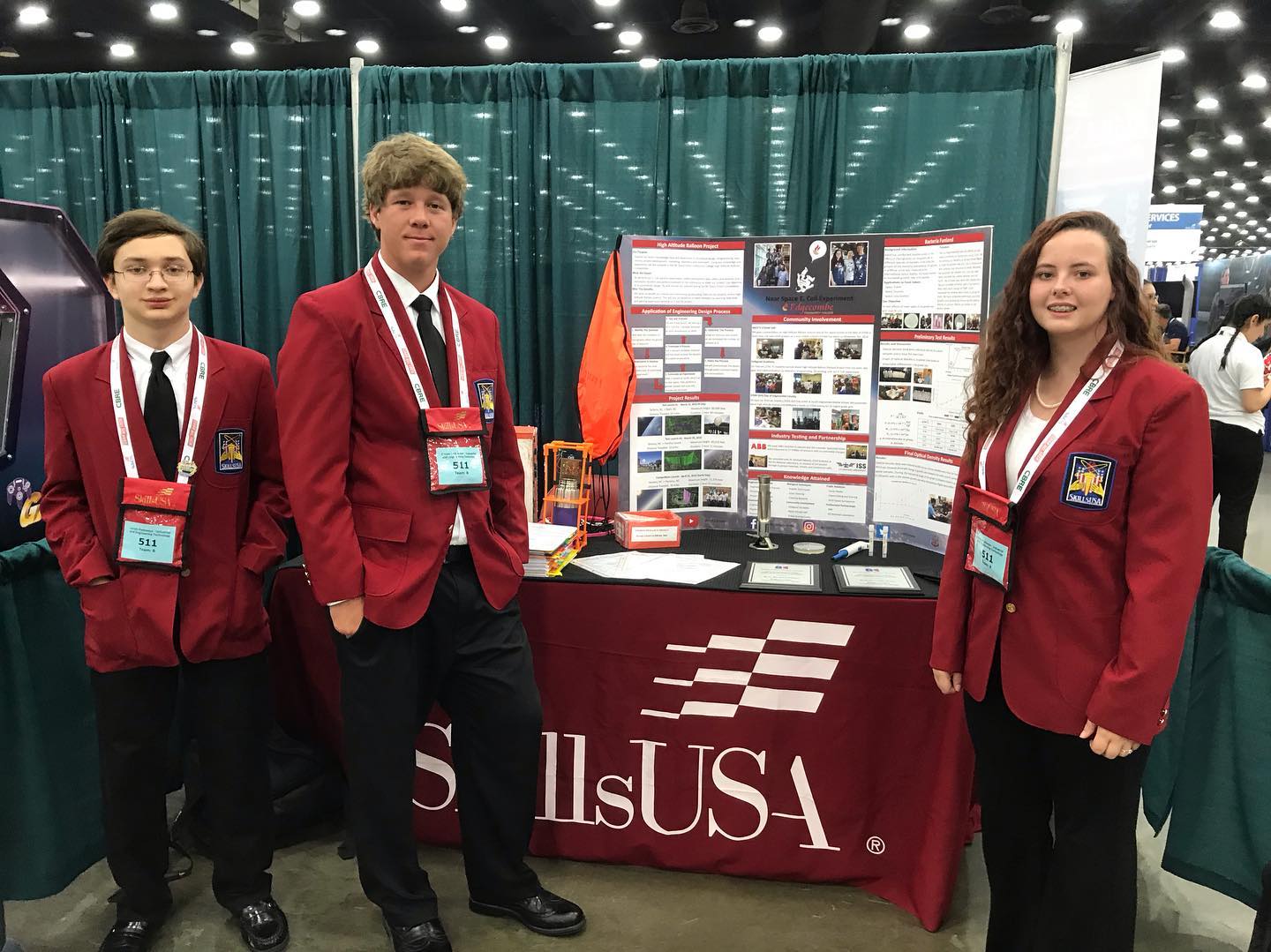 Rebecca Stamilio-Ehret, Edgecombe Community College's team faculty lead, shares that "competing in SkillsUSA has helped them mature, expand their world view, and get experiences they would have never imagined they could have."
The Edgecombe Community College High Altitude Ballooning team has participated in SkillsUSA competitions since 2015. They entered the Career Pathways Showcase for Industrial and Technical Engineering in 2016 and have won at the state and national levels four years in a row.
Last year, The Edgecombe Community College team won competitions at the state level for Computer Programming (fourth place), Prepared Speech and Welding. Team member Garrett Parker, an NC Space Grant-funded undergraduate, competed individually at the Principles of Engineering competition. He presented his research on telemetry and radio transmission in 2018 and on the engineering design process impact on payload design in 2019. Parker won first place at the state and national level both years. The team received their awards and prizes at the national championship in Louisville, Kentucky in June.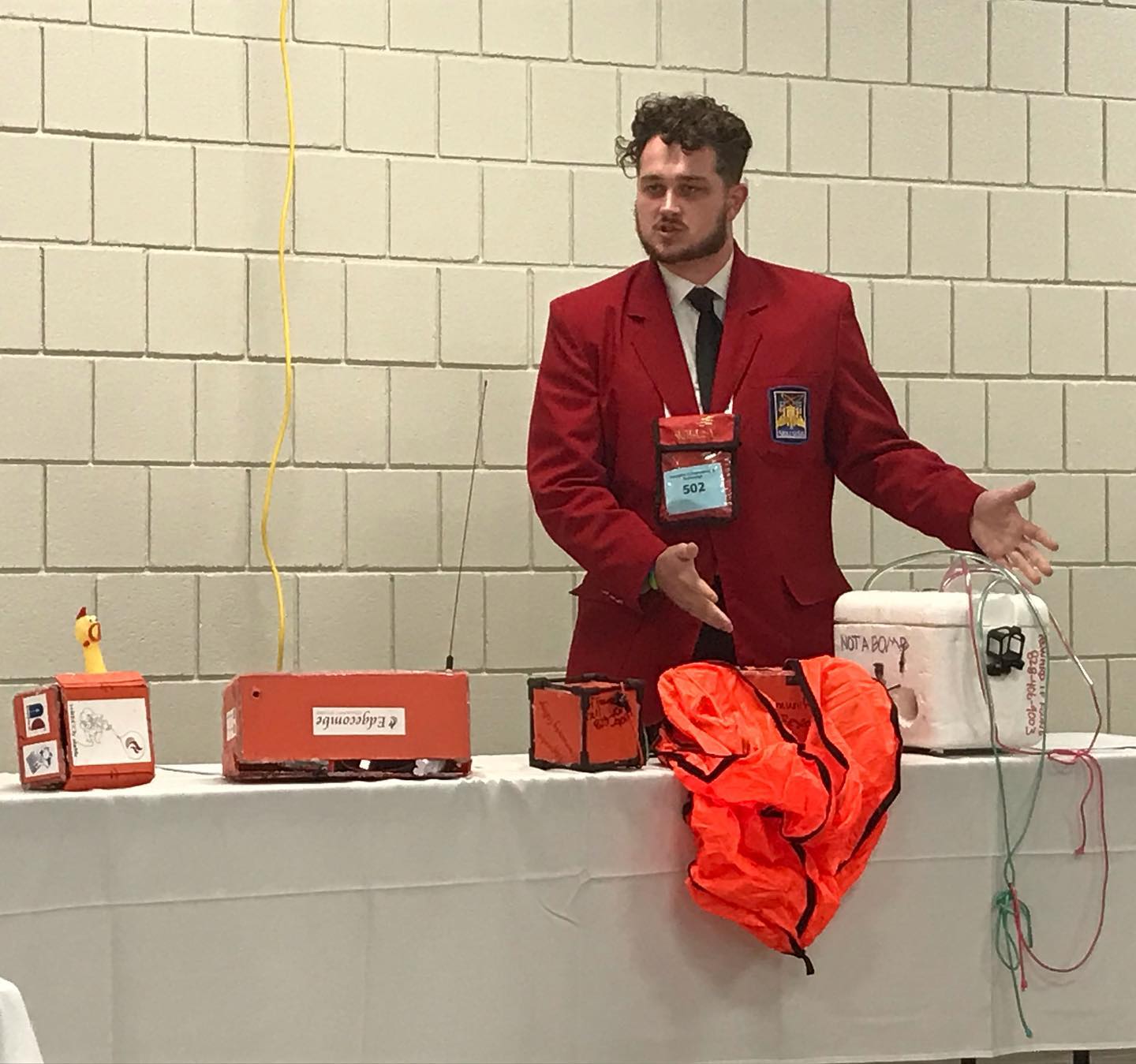 "We are all very proud of their accomplishments. They know it is pretty special to be recognized as the top in their field in the nation and do not take it lightly," shares Stamilio-Ehret.
The students made full use of the skills and knowledge built through their participation in the NC Space Grant high-altitude ballooning competition. In April 2019, their team "critECClystable" won Best Overall of the seven competing community colleges. The team will participate again in this year's competition.
While a few students are still narrowing down their contest topics, some team members are set to compete again in the 2020 competitions for Career Pathways Showcase, Computer Programming and Principles of Engineering. The Career Pathways Showcase team is working on an outreach program for middle school students with their high-altitude ballooning project. Supported by the NC Space Grant Undergraduate Research Scholarship, the Principles of Engineering competitor is presenting her research on spectroscopy of the sun at SkillsUSA this year.
While students gain useful technical skills in their preparations for the SkillsUSA competition, they also develop closer relationships with team members and friendships with other teams. Students' self-esteem and interpersonal communication abilities are empowered thanks to competitions like SkillsUSA and the NC Space Grant ballooning challenge and competition.
"One of the most important things the students gain is to have pride and confidence in their own abilities and tenacity," says Stamilio-Ehret.
This week, the CritECCly Stable team traveled up to Washington, D.C. to join the NC Space Grant staff for a chance to celebrate the 30th anniversary of the NASA Space Grant Program with 23 other teams from around the country. The team displayed their balloon payload components, a poster of their results, as well as their many medals from state- and national-level SkillsUSA wins from the past four years for Capitol Hill staffers to review. At the evening reception, the students had a special opportunity to meet NASA administrator Jim Bridenstine when he made remarks to the 24 teams taking part in the anniversary celebrations.
The team also accompanied the NC Space Grant staff on our yearly visits to educate members of Congress about our program's successes. The congressional staff members greatly enjoyed hearing directly from the students about their work and how the ballooning competition and SkillsUSA benefitted their studies and future career plans.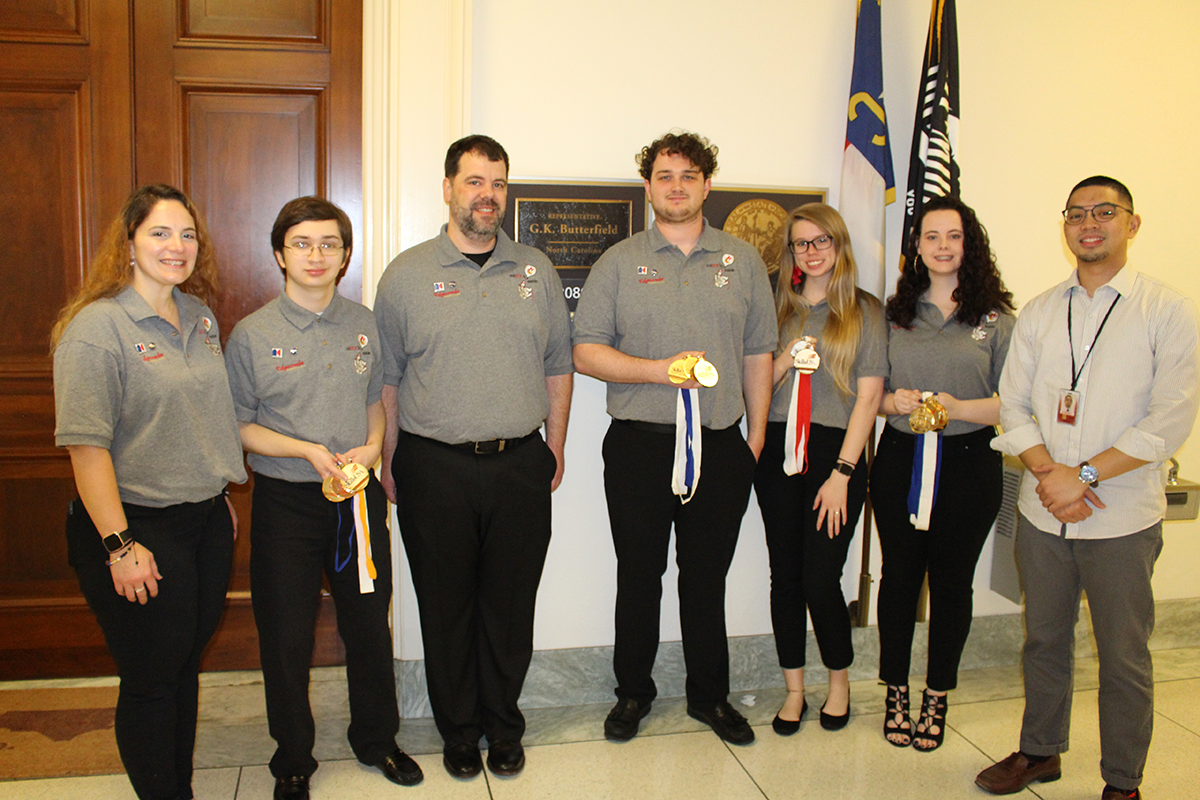 For more photos of the team's time in Washington, D.C., along with NC Space Grant-supported faculty researcher Rafael Loureiro's astrobotany laboratory members, visit the photo gallery on our Facebook page.
NC Space Grant is looking forward to this year's high-altitude ballooning competition as well as Edgecombe Community College's performance at the 2020 SkillsUSA competitions. Good luck to those competing!