STEM Bridge Scholarship Introduces Students to NASA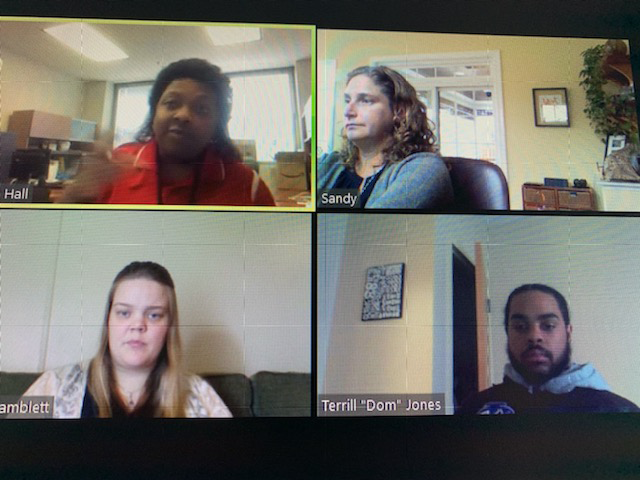 By Rachel Erickson
In the fall of 2019, NC Space Grant issued its first STEM Bridge Scholarship for Minority-Serving Institution (MSI) Students. The scholarship was designed to provide financial support for talented and underserved students in their freshman and sophomore years of a STEM major.
In the fall of 2019, NC Space Grant introduced its new STEM Bridge Scholarship for Minority-Serving Institution (MSI) Students Program and awarded the scholarship to two students. The scholarship provides financial support for students in their freshman and sophomore years of a STEM major, and encourages them to dive deeper into STEM education.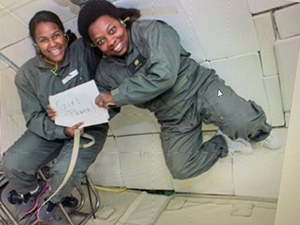 The new program was designed as a bridge to knowledge of other NASA opportunities and internships, and serves to connect traditionally underrepresented students with NC Space Grant-supported faculty mentors, as well as a NASA mentor. The two 2019-2020 STEM Bridge Scholars had the chance to speak via webinar with Nancy Hall, a scientist at Glenn Research Center, about STEM career opportunities at NASA.
Because the internship is geared towards freshman and sophomore undergraduates, this scholarship is designed to be more of a learning experience of the different career pathways that NASA offers and less of a complex research project. Through this scholarship, NC Space Grant hopes to introduce students early in their academic careers to our Undergraduate Research Scholarship, Graduate Research Fellowship and other NASA-related programs.
One scholar, North Carolina A&T University sophomore Terrill Jones, used the STEM Bridge Scholarship opportunity to research technology NASA is developing for the Artemis program. He also learned about the experiments his faculty mentor, Jeffrey Alston at the Joint School of Nanoscience and Nanoengineering, is conducting in air filtration technology, using ionic liquids that absorb carbon dioxide.
Jones found that Alston is investigating alternatives to the current carbon dioxide removal methods employed on the International Space Station, which are expensive and require a lot of maintenance to keep clean. Improvements in air filtration will be instrumental in missions like Artemis.
"The most interesting thing about space exploration, in my eyes, is survival in unfamiliar conditions with limited resources for extended periods of time," Jones noted in his final report.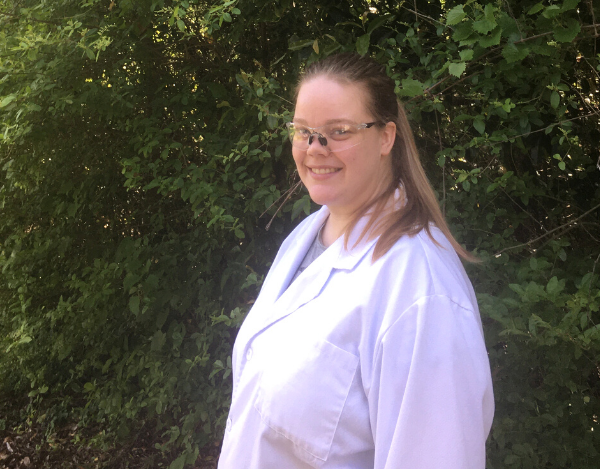 University of North Carolina Pembroke sophomore Tiffany Bramblett, the other Fall 2019 scholarship recipient, reflected with NC Space Grant staff on how this project opened her eyes to the wide variety of research and internship opportunities within NASA.
Bramblett is a chemistry major with an interest in studying batteries, who found that NASA does so much more than send people to space. The STEM Bridge Scholarship opened her eyes to the work NASA is currently doing in battery science. She found out about the annual Aerospace Battery Workshop at Marshall Space Flight Center and now hopes she can be a part of it one day, to expand her knowledge of batteries.
When asked what advice she would give to students considering applying for the scholarship, Bramblett says to "open your mind to the possibilities beyond what you are doing on campus. Keep pushing forward and challenge yourself." NC Space Grant's STEM Bridge Scholarship aims to do just that, supporting students who will bring a diversity of backgrounds and experiences to the STEM field of the future.