NC Space Grant is proud to present the 15 teachers selected as the first cohort of the North Carolina Space Education Ambassadors (NCSEA) program, a brand-new opportunity from NC Space Grant, offered in collaboration with NASA Langley Research Center in Hampton, Virginia. The goal of the NCSEA program is to build a statewide network of master teachers who deliver NASA educational content to their local students, schools and communities.
NC Space Grant is partnering with NASA education specialists from NASA Langley and other NASA field centers to provide each NCSEA cohort with intensive professional development in current NASA Next Gen STEM education themes. The teachers will participate in professional development modules and earn NASA digital badges. One highlight of the program will be the trip to NASA Langley the teachers take together as a cohort, to tour the facilities and learn from NASA scientists, engineers and education specialists in person.
After their initial training, NCSEA educators will work as a cohort over the next academic year to align existing NASA materials with the N.C. Standard Course of Study and develop lesson plans and activities to supplement the Next Gen STEM themes. Finally, they will spread those resources via outreach events or workshops to other educators in their schools, districts or across the state.
Gina Blystone, an education program specialist in the Office of STEM Engagement at NASA Langley, speaks of the need for programs like NCSEA.
"Many educators are not familiar with NASA missions and don't understand how to teach content with a NASA mission focus," she says. "Or, they don't feel confident enough with their understanding of NASA missions to do so. Programs like these give them what they need to incorporate the work NASA does into their daily lessons."
Blystone points out NCSEA teachers will be able to develop a network of contacts across multiple NASA centers. She hopes they will build relationships with these NASA experts and reach out to them for further support throughout their careers. She also stresses that opportunities like NCSEA help teachers feel confident, supported in the classroom and better able to offer STEM experiences to their students, whether or not those experiences relate to NASA missions.
Jobi Cook, the associate director of NC Space Grant, adds, "We hope to equip teachers with NASA tools and resources they can use in their respective communities to inspire future explorers right here in North Carolina. By making an investment in educators, we are able to touch so many more of the next generation of STEM leaders and professionals in the state."
Ultimately, Blystone says, "This is an investment in the Artemis generation, the next generation of NASA employees, the next generation of explorers with expertise in STEM careers whose research and work will benefit humankind."
NC Space Grant caught up with the educators selected for the 2020-21 NCSEA cohort to ask them about themselves and what they are most excited to do, learn and share during their ambassadorships and beyond.
---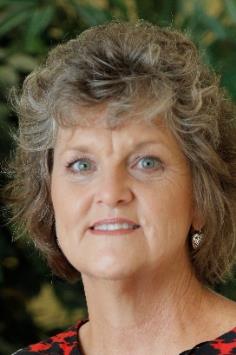 Selected Educators
Angela Adams, Science Curriculum Specialist K-5, Cumberland County Schools
A word from Angela: "I am most excited about attending the NASA Webinars with NASA partners sharing insight and practices to engage Cumberland County Schools' K-5 students in science and engineering programs.
"Having this opportunity, I am excited to share the new ideas and instructional practices with teachers and observe students create and engineer their ideas."
---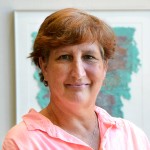 Joann Blumenfeld, Broughton High School, Wake County
A word from Joann: "As part of NCSEA, I'm excited to share all I learn and make connections for my students, so I can prepare all students to learn STEM content about space and space exploration in an engaging way. This will prepare them for STEM educational pathways and help them to envision themselves as part of the future STEM workforce at NASA and in space exploration as astronauts, too!
"I am a special education and science teacher at Broughton High School in Raleigh and founder and program director of Catalyst: Creating Opportunities in STEM for Students with Disabilities, which serves 23 N.C. high schools, located at The Science House at North Carolina State University.
"At Catalyst, our students are creating STEM videos for the public that will focus on a STEM professional who has a disability, as a role model to other students with disabilities. It will also include STEM content and hands-on activities. I am happy that NASA scientists and engineers will participate in this project and teach and mentor our students! NASA is a leader of inclusivity and, I am glad to learn, is working to increase the number of people with disabilities in the STEM workforce.
"I will be sharing, with teachers in my district and teachers at STEM conferences, engaging ways to teach all I learn as part of NCSEA and what resources are available for teachers to utilize with their students, so they can prepare students with disabilities as leaders and learners of STEM and in the future NASA workforce, and show that space is for all learners!"
---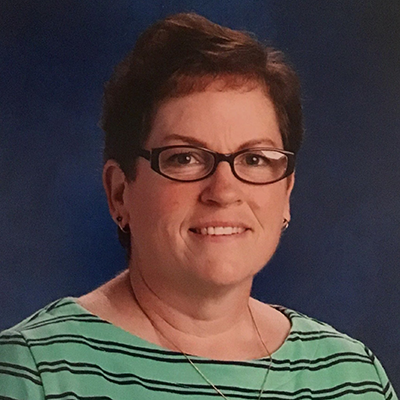 Tammy Jo Campbell, Northside Elementary School, Pasquotank County
A word from Tammy: "The NCSEA program experiences I am most excited about participating in are the 'Moon to Mars' and 'Small Steps, Giant Leaps' modules. Travel to Mars is a big venture for NASA and our country in the next few years and I cannot wait to listen, learn and then share with my students all that is involved.
"I am excited to share with my school peers, and the district, the opportunities for teachers to partner with engineers at NASA in presenting material to our students; the N.C.-standards-based lessons and materials available through NASA; and what I learn through this collaboration with NASA and educators across North Carolina."
---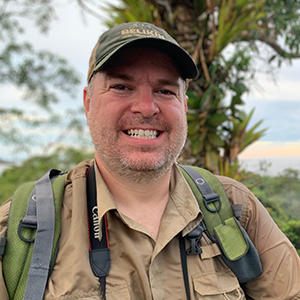 Jeff Derda, Apex High School, Wake County
A word from Jeff: "I think that I am most looking forward to the Next Gen STEM Module 2: Moon to Mars. I do so much in my astronomy classes when it comes to the original Apollo moon landings and what could be next, as we look towards the red planet. I am very excited to be living in the time when humans will set foot on Mars. I remember the stories from my parents and grandparents about how the whole world came together to celebrate missions like Apollo 8 and Apollo 11. I think our country and the whole world could benefit from the unity and common goal that would come from sending people to Mars. I can't wait to learn about all of the research and planning that will go into that mission and share my excitement and enthusiasm for such an endeavor with my students!
"I am very excited to learn what resources are available from NASA and how to share these resources with schools around the state. I am one of the few astronomy teachers in Wake County, and I look forward to sharing resources and materials from NASA with with my fellow astronomy teachers. I would also like to make connections with elementary and middle school teachers who teach STEM and space lessons or units."
---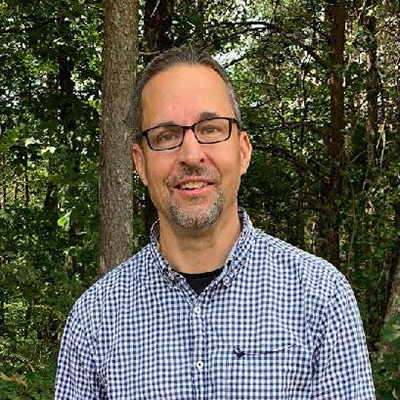 Jason C. Erkman, East Alexander Middle School, Alexander County
A word from Jason: "I am interested in meeting NASA education specialists, who will be providing webinars on a variety of NASA educational topics, and in the opportunity to participate in a field trip to NASA's Langley Research Center in the spring of 2021. I am most excited about finding the most engaging and relevant educational resources to share with my administration, colleagues and students."
---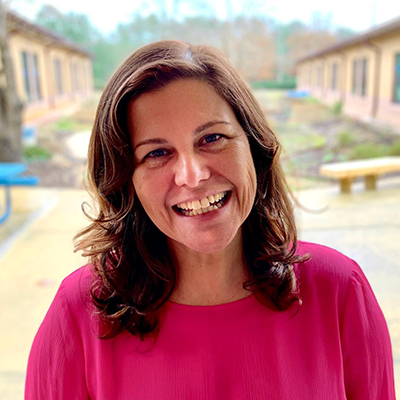 Marcia A. Ferreira, Olive Chapel Elementary School, Wake County
A word from Marcia: "I'm most looking forward to learning about NASA Digital Badges, the visit to Langley and sharing this wonderful experience with teachers across the district. I am very excited to share initiatives such as the NC Space Grant to empower students in the pursuit of STEM careers and programs focused on diversity. Understanding the skills and needs of STEM careers is crucial for educators to get students involved and interested in those fields. So, this experience will hopefully enable me to share a wealth of knowledge and tools to empower educators across the district to have a better understanding of the program and to get their students engaged and curious about STEM careers."
---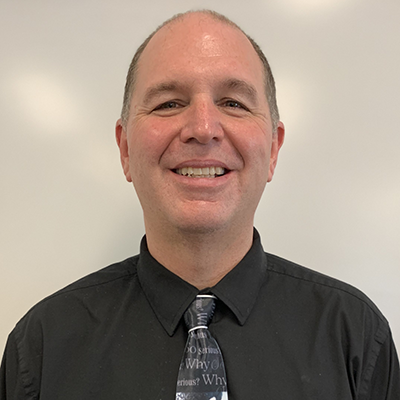 Joseph W. Hayes Jr., Digital Teaching and Learning Specialist, Edgecombe County Public Schools
A word from Joseph: "I am really excited about the field trip to NASA Langley Research Center and the ability to collaborate and plan STEM activities with staff while there. I look forward to implementing the STEM activities we design as a cohort this year in schools across the district I serve. I am already planning a STEM Space Summer Camp for students this coming summer."
---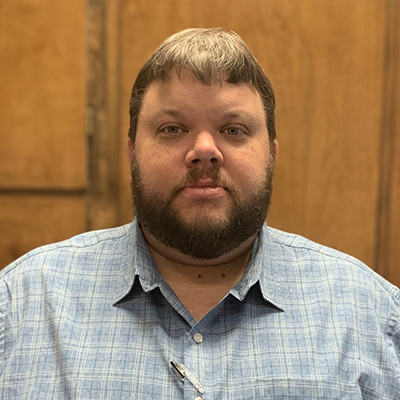 Cliff Hudson, Science/STEM Coordinator, Martin County Schools
A word from Cliff: "I am looking forward to the education field experience at NASA Langley as well as the Moon to Mars content. I am excited about bringing engaging and relevant content back to our teachers and students. I work with some amazing teachers who are very open to trying new things and providing enriching opportunities for our students."
---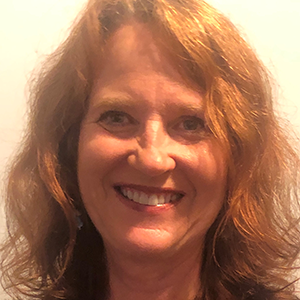 Janis McDonald, Southwest Guilford High School, Guilford County
A word from Janis: "I am excited about the opportunity to brainstorm ideas with like-minded educators, who share the same passion and enthusiasm for NASA and for STEM education, and to learn from the NASA experts. I am most looking forward to the field trip to Langley and being able to interact in person with the other cohort members.
"I teach Chemistry, which is not the most popular of classes. I hope to share how the skills necessary for space travel are related to chemistry and the other sciences, and one does not have to actually be a 'rocket scientist' to work in the science field."
---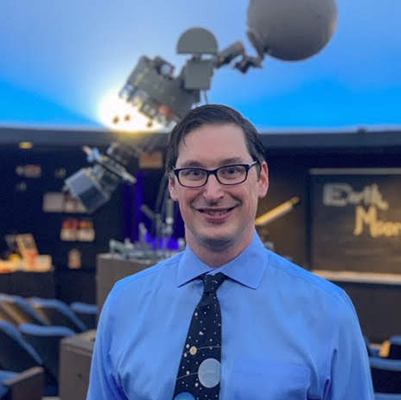 Neil Pifer, Planetarium Director, Margaret C. Woodson Planetarium, Horizons Unlimited, Rowan County
A word from Neil: "The most exciting part of being a part of NCSEA is being able to share the latest NASA missions with students from all over Rowan-Salisbury Schools. We all watched the Space X mission to the International Space Station with Bob and Doug this summer, but NASA research is so much more and students can get involved in the process! My experience with master teachers and NASA educators will bring the planetarium alive in a new way once we are open for field trips again."
---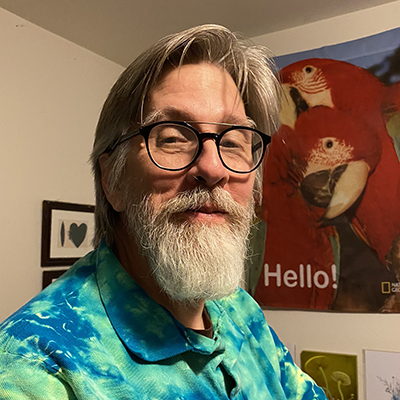 Joseph Price, East Wake High School, Wake County
A word from Joseph: "I grew up watching all of the early – and I do mean early – manned programs. My fondest memories are from visiting the Marshall Space Center in the first few years it was opened. I even applied to the astronaut program a while back! I am looking forward to this opportunity to actively participate in a small way in the space program. I can be an influence on the next generation of explorers, who are sitting in the classroom waiting to have a chance to be part of future solutions."
---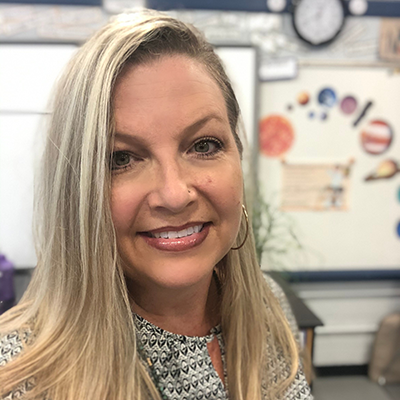 Gretchen Ross, Montford North Star Academy, Asheville City Schools, Buncombe County
A word from Gretchen: "The NCSEA program experience that I am looking forward to the most is our trip to Langley to visit the wind tunnels, labs, workshops and data centers that serve NASA and the people of the United States. I am most excited about the opportunity to build my STEM units arsenal to bring back to the classroom. I have been honored to be a part of the curriculum writing team for my grade and content this year. Sharing this experience with secondary science teachers in my district will be an honor."
---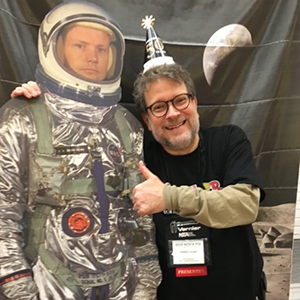 Dennis "Wayne" Shore, Fuller GT/AIG Basics Magnet Elementary School, Wake County
A word from Wayne: "The training that jumps out at me the most is the Moon to Mars badge. I'm old enough to remember the Apollo missions; that's what got me interested in space exploration. I know that we're pretty close on a Moon re-visit. What specific aspects of that research/exploration will inform future Mars missions and how? This is stuff I'd love to be able to teach my kids. As an elementary science teacher, it sometimes takes a bit more work to demonstrate to young students how technological advancements are building endeavors. This webinar will give me tons of insight that I can take directly to my classroom."
---
Michelle Smith, Early College Eastern Applied Sciences & Technology High School, Craven County
A word from Michelle: "I am most excited about the field trip to NASA Langley and the opportunity to tour the facilities there. I am excited to provide all of these resources and materials to my district, specifically because I will be able to provide them with a connection to the NC Space Grant program and NASA directly. The opportunity to reach out for additional support, information and collaboration makes the resources that much more effective and meaningful to teachers."
---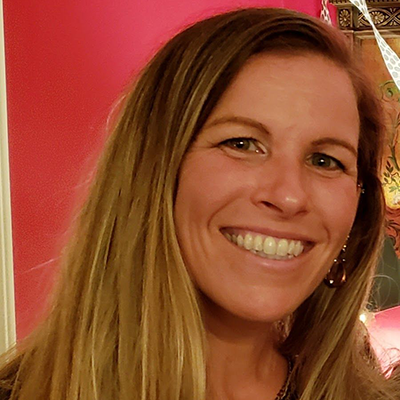 Christine Sudzina Schut, East Chapel Hill High School, Orange County
A word from Christine: "I am excited to learn ways to incorporate NASA STEM activities into my classroom. I feel incredibly fortunate to be able to brainstorm, learn from and work with top educators in North Carolina as well as with NASA Education Specialists throughout the USA. Being a self-described NASA nerd, one of the events that I am most excited about is when our NCSEA cohort will be able to tour the NASA Langley facilities at the end of our training.
"I am very excited about learning, through the NCSEA program, how to set up a STEM event for the Chapel Hill-Carrboro City Schools district and surrounding community. Through working with and learning from top NASA STEM specialists and NC educators, I look forward to sharing the creative engineering and engaging NASA STEM activities with fellow educators and the CHCCS community."
NCSEA Steering Committee
NC Space Grant is grateful for the time and efforts of the North Carolina teachers who served on our NCSEA Steering Committee. They served as 'pilot' Ambassadors in 2019-20 and have worked tirelessly to help us develop this program through a teacher's lens:
Karen Kingrea, STEM Coordinator, Durham Immaculata School
Betty Jo Moore, Forsyth County Schools Middle School Teacher, Space Foundation Teacher Liaison, NASA/JPL Solar System Ambassador
Jennifer Stalls, District STEM Coordinator and K-12 Science Curriculum Specialist, Pitt County Schools
Media contact: Lee Cannon
☽