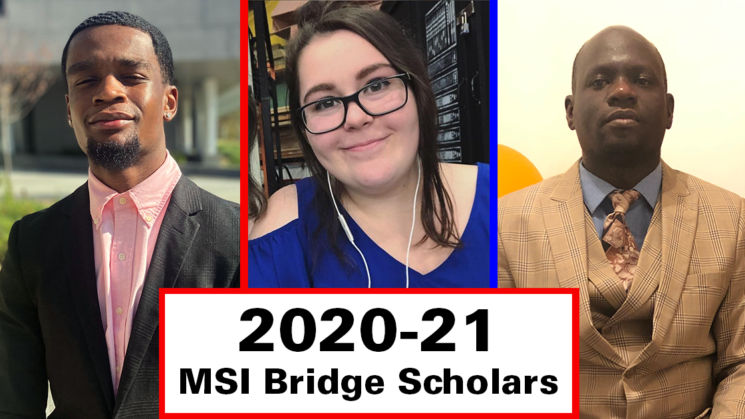 NC Space Grant has selected five recipients for the second cohort of the Minority-Serving Institution (MSI) STEM Bridge Scholarship. The scholarship offers access to NASA research, internship opportunities and mentoring, in addition to financial support.
This competitive scholarship program was created for traditionally underserved and underrepresented students who are in the early years of their undergraduate academic careers. It was designed to provide financial support to underrepresented students, who demonstrate the potential to contribute to the future STEM workforce, and promote STEM-related research and interest in STEM careers among undergraduates.
This newer scholarship was created also as a bridge to applying to NC Space Grant's Undergraduate Research Scholarships, Graduate Research Fellowships and other NASA-related programs. The scholarship program connects traditionally underserved and underrepresented students with faculty and peers – such as other NC Space Grant-supported students – who are conducting research at their institutions. The program also fosters an understanding of NASA Mission Directorate research and pathways to NASA internships and beyond.
Sidney Clayman, one of the 2020-21 scholars, shared that this opportunity will help with her research, her confidence and allow her to make connections with NASA, where she one day hopes to work as a researcher.
Students awarded the scholarship will have the opportunity to discuss academic and career pathways with a NASA scientist and research about NASA's current missions or planned missions from any of the four NASA Mission Directorates – Aeronautics Research, Human Exploration and Operations, Science, and Space Technology. They will also interview a faculty member at their home institution conducting research in one of NASA's areas of interest, attend the 2021 NC Space Symposium and apply for a NASA internship.
NC Space Grant would like to congratulate these students on their selection as the second class of STEM Bridge Scholars!
The 2020-21 Scholars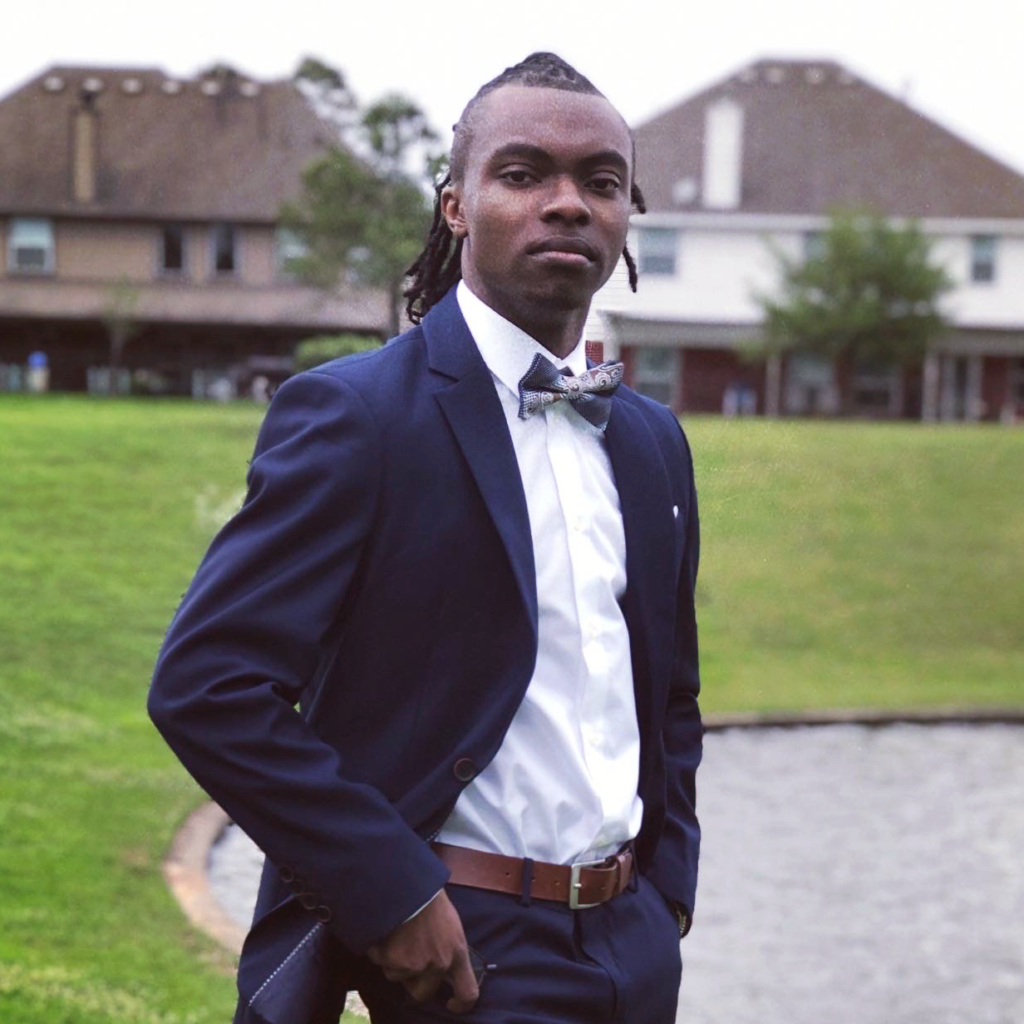 Sidney Clayman is a junior biology major at the University of North Carolina at Pembroke. She has aspirations to research neuronal integrity during distinct types of cellular and synaptic vulnerability to better understand the biological effects of space on the human body and brain.
Nkombe Maro is a junior computer science major at Fayetteville State University. He is passionate about machine learning and artificial intelligence.
Kyandré Roberts is a sophomore chemical engineering major at North Carolina A&T State University. He is interested in electrochemical engineering and nanoengineering and, in the future, aims to find opportunities in materials science and energy storage research at NASA.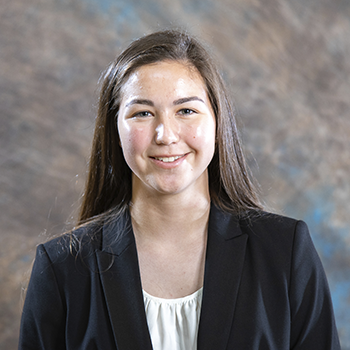 Grace Vincent is a junior mathematics major at Fayetteville State. She is intrigued by artificial intelligence and geospatial data, both of which are used frequently by NASA scientists for a better understanding of space.
Jonathan Royal is a physics major at NC A&T. He is interested in all things physics.
We look forward to following these students as they advance in their academic careers and delve deeper into STEM research. Welcome to the NC Space Grant family!
Photos at top, left to right: Jonathan Royal, Sidney Clayman and Nkombe Maro, three of the new MSI STEM Bridge Scholars
☽