The Spring 2021 NC Space Grant-funded NASA interns are looking back at their accomplishments in the past semester. Although their internships were remote, they took advantage of the unique opportunities to gain valuable knowledge and skills.
"Through their sponsorship of internships at NASA centers and facilities, NC Space Grant is instrumental in the agency's efforts to encourage students to pursue careers in science, technology, engineering and mathematics," said Lynnette Bishop Madison, NASA Office of STEM Engagement internships manager.
Here, Danyale Berry, Arjon Del Rosario and Nick Syracuse share their experiences — and provide words of wisdom to those who aspire to secure a NASA internship, as the application deadline is approaching for the fall term.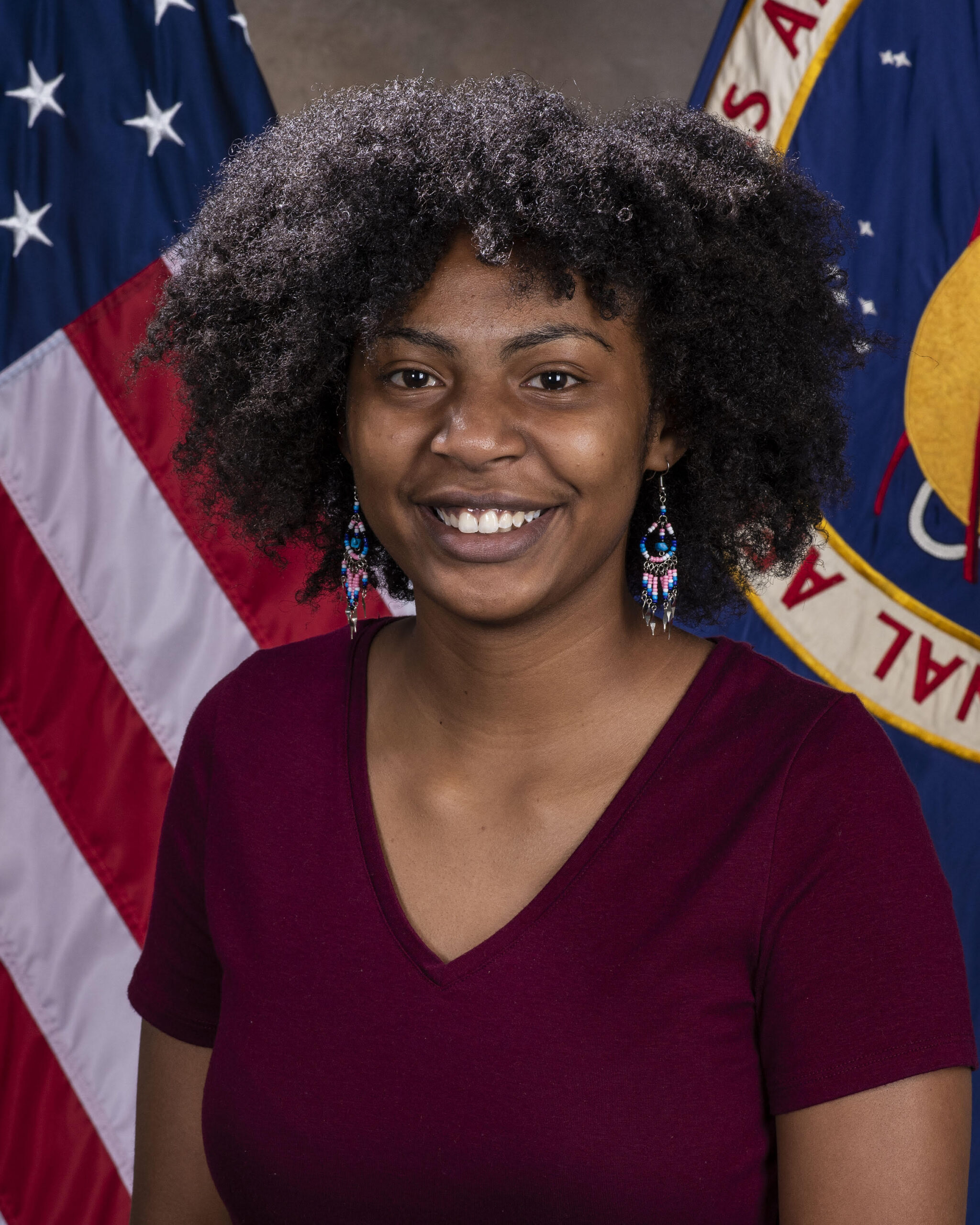 Danyale Berry is a recent graduate of Winston-Salem State University, who is planning to attend graduate school at Florida Agricultural and Mechanical University/Florida State University in the fall. Berry studied exercise science and, during her Marshall Space Flight Center internship, she researched the effects of peripheral neuropathy on human gait cycles. Her research can potentially help astronauts reacclimatize to gravity after they return from space. During her internship, she highlighted her research with a YouTube video, posted by Marshall Space Flight Center.
"Danyale makes it her business to exceed all expectations and limitations relative to requests and goals of the project she supports," noted Labreesha Batey, a senior contracting officer, systems engineer and project manager, and Berry's mentor, at NASA Marshall. "She is a change agent."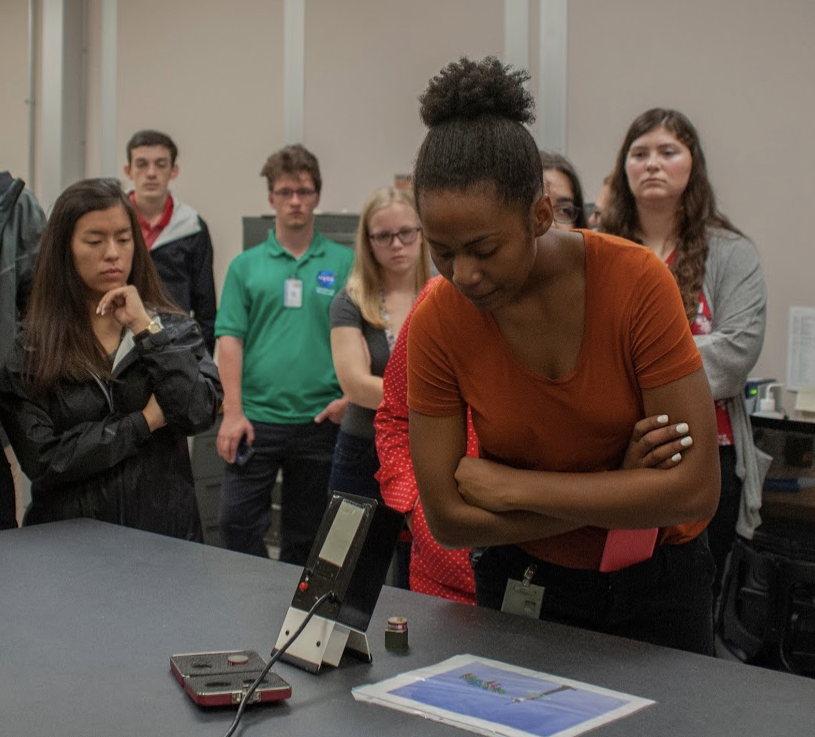 Berry had the opportunity to speak at the 2021 Virtual Space Symposium, where she presented her research to other students, professionals and NASA fans. Berry explained that her NASA internship and sponsorship by NC Space Grant provided her greater confidence and showed her she belonged with the other interns. The internship also helped her with writing, public speaking and presentation skills. She noted how much her mentor and peers helped with her professional development. Berry stressed the importance of also being involved on your home campus, as she first learned about her internship opportunity through a career fair.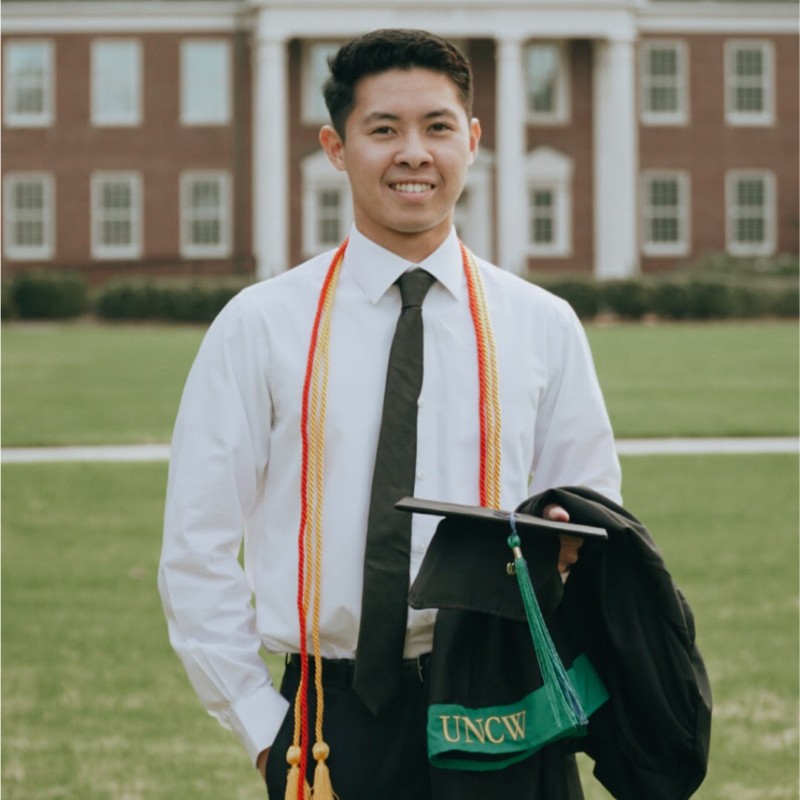 Arjon Del Rosario, a recent University of North Carolina Wilmington graduate, helped develop software for NASA. He graduated in December 2020 with a major in computer science, with a concentration in chemistry. During his internship at Langley Research Center, he worked on developing quality control software for laser powder bed fusion, a special 3D printing tool used by NASA.
Del Rosario believes his biggest takeaway from this internship has been learning to work remotely. After this internship, he hopes to work in the motorsports industry. He emphasized the importance of gaining internships early in a student's college career and highly recommends NASA internships to current students.
Madison, the NASA Office of STEM Engagement internships manager, agreed, noting, "For the interns, the practical hands-on experience, skills and confidence gained are invaluable. For NASA's mentors and our mission, interns have an incredible energizing effect on teams and, often, they bring new approaches and innovations to the project."
Del Rosario presented a student lightning talk during the 2021 Virtual Space Symposium, which NC Space Grant hosted on April 16.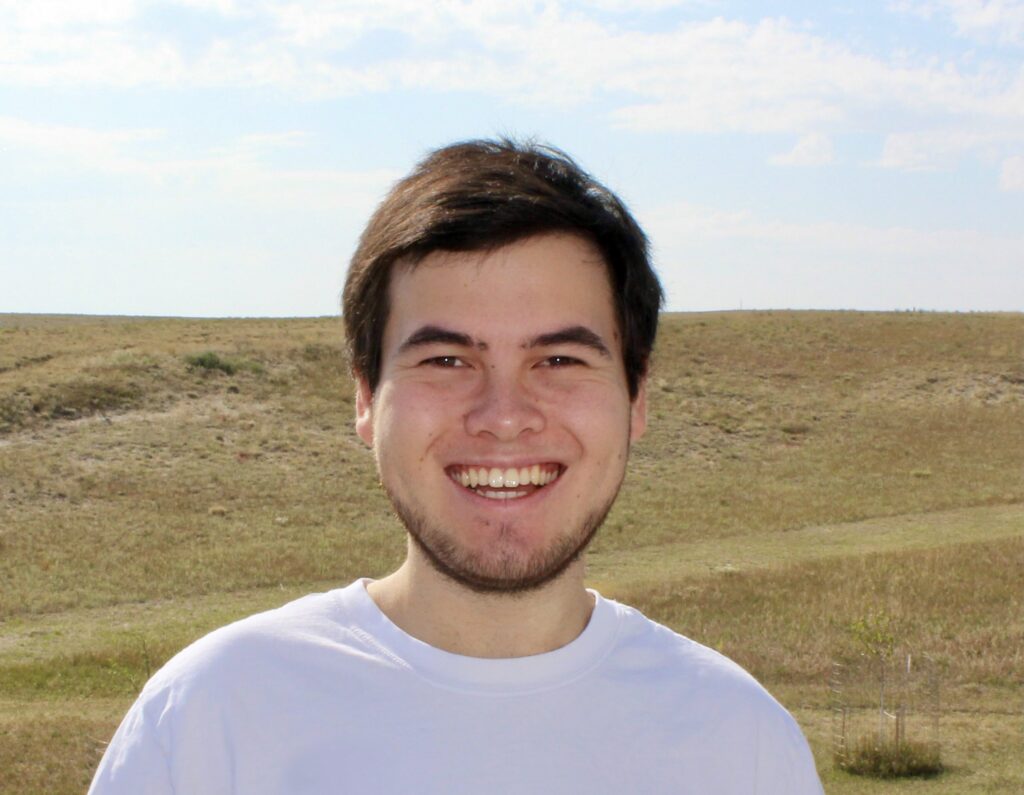 Nick Syracuse is a junior at North Carolina State University studying chemistry and biology. Syracuse said NC Space Grant has helped not only financially, but with networking as well. For example, being able to meet people in different industries has provided him lifelong connections and opened many doors. Syracuse related that things worked a bit differently from what he expected this year. "I'm used to hands-on pipetting in a laboratory," Syracuse said, "so obviously things changed significantly." However, that meant gaining new skills and real-world knowledge.
"The NASA internship opportunities enable students to gain valuable skills and abilities," stated Syracuse's mentor at NASA Kennedy Space Center, scientist Anna Maria Ruby, "not only through the execution of their assigned projects, but through the interaction with scientists, engineers and other business professionals. Additionally, these interns provide much needed assistance for our ongoing tasks. Many of our interns are selected because they have specific subject matter knowledge that we do not and genuinely require for successful completion of our work."
During his internship, Syracuse supported NASA database development for the microgravity simulation support facility at Kennedy Space Center. This was part of a project to help Kennedy Space Center better optimize data storage to help support future research. Syracuse said he never considered himself a computer person, but this internship helped him develop these skills, which can apply to his future career. He feels that NASA now has the same energy as it did in the age when the agency landed the first man on the Moon. He related that NASA cares a lot about each piece of the puzzle for current missions and research.
Syracuse is unsure what he wants to do in the future, but he is comfortable with that — as he knows there will be plenty of options after his internship. He looks forward to diving into as many opportunities as he can, including potentially attending graduate school to continue learning. Syracuse provided a student poster for the 2021 Virtual Space Symposium.
Applications for NASA internships can be found at intern.nasa.gov. The deadline to apply for fall internships is July 9.
Photos of Berry were taken before the COVID-19 pandemic.
☽