New NASA & Industry Internships Kick Off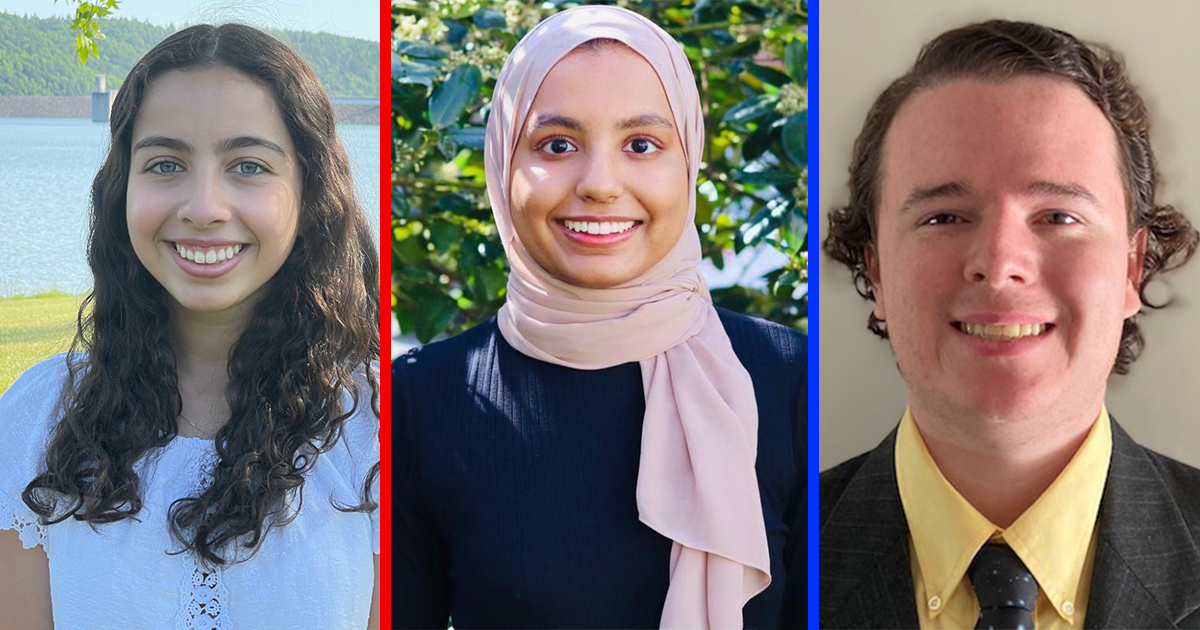 Above, left to right: Alexandra Rivera, NASA Goddard Space Flight Center intern from Duke University; Mariam Shah, NASA Glenn Research Center intern from NC State University; Patrick Wilson, NASA Langley Research Center Academy intern from Duke University
NC Space Grant is proud to announce the 2021 class of summer interns, who are taking on real-world projects and assisting with real-world research through NASA centers and the HyperSizer software company, part of Collier Research Group. While this summer's NASA interns will again participate remotely, they are engaging in hands-on projects that make appreciable contributions to their site teams' work. The HyperSizer intern will participate in person.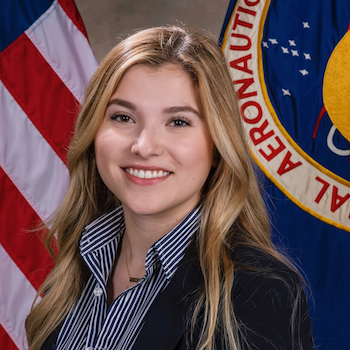 NC Space Grant collaborates with NASA centers, industry partners, research organizations and other national Space Grant partners to provide hands-on experiential and research experiences to higher-education students through meaningful internships. This year's internships with NASA centers, although offered remotely again this summer instead of face to face, still provide students with opportunities to engage in cutting-edge research under the direction of a NASA mentor.
"Thanks to our NASA and industry partners' flexibility and creativity, and the interns' enthusiastic participation, the past year's internships were a great success in the face of some tough circumstances," noted NC Space Grant's associate director, Jobi Cook. "The interns really threw themselves into the work. I think that has given everyone involved confidence this summer's internships will be a big success, too."
Internships are a vital part of the workforce development process, preparing eager students to transition into aerospace and aviation career tracks in North Carolina and across the nation. NC Space Grant is pleased to assist students as they gain new skills and know-how and reach for the stars.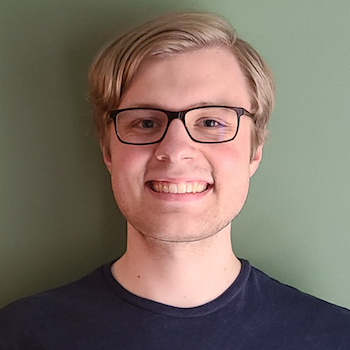 2021 NC Space Grant-Supported Interns:
Chloe Alexander, NASA Kennedy Space Center intern, NC State University, major: plant biology, minors: Spanish, horticulture
Letice Bussiere, NASA Marshall Space Flight Center intern, UNC-Charlotte, masters student: mechanical engineering
Samantha Eason (Sammi), NASA Glenn Research Center intern, North Carolina State University, major: industrial and systems engineering, minor: theatre
Jared Junkin, NASA Goddard Space Flight Center intern, Duke, major: computer science, minor: English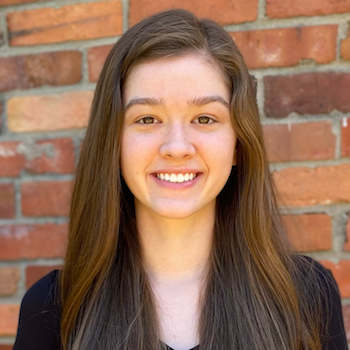 Josh Kokatnur, HyperSizer intern, NC State, major: aerospace engineering, minor: computer programming
Shaun Murtha, NASA Langley Research Center Academy intern, UNC Wilmington, major: computer science, minor: digital arts
Alexandra Rivera, NASA Goddard Space Flight Center intern, Duke, majors: civil engineering, environmental engineering, minor: architectural engineering
Mariam Shah, NASA Glenn Research Center intern, NC State, major: chemical engineering, minor: biomanufacturing
Jack van Welzen, NASA Langley Research Center intern, NC State, doctoral student: mechanical engineering
Patrick Wilson, NASA Langley Research Center Academy intern, Duke, major: mechanical engineering, minor: global health