Planting Seeds of Curiosity: NASA's Plant the Moon Challenge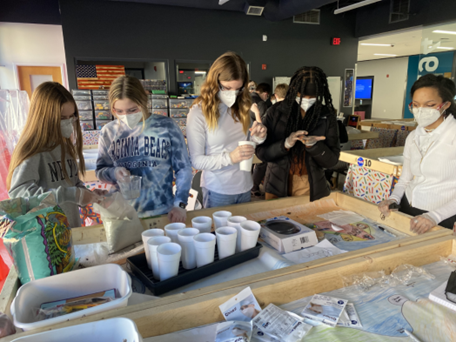 North Carolina Space Grant is among partners working with the Virginia Space Grant Consortium for student projects in the NASA Space Grant Plant the Moon Challenge. The new project is one of four national awards announced through NASA Space Grant KIDS to provide experiences and lessons about NASA's Artemis mission to return human explorers to the Moon and to Mars.
"Space Grant KIDS is designed to establish networks that deliver enriching NASA STEM experiences to underserved student populations," said Erica Alston, NASA's deputy Space Grant manager. "We can leverage these networks to reach traditionally overlooked groups in future DEIA efforts."
North Carolina Space Grant will receive 74 special kits that will be distributed to 6th grade teachers across eight middle schools in Pitt, Wilson and Martin Counties, including schools with traditionally underrepresented and underserved populations.
"We are excited to bring this real-world experience to teachers and students in eastern North Carolina," said Jobi Cook, associate director of NC Space Grant. "Students will have the opportunity to design and grow plants in conditions similar to those astronauts will have on the moon, connecting their classroom studies to the research NASA is doing to prepare human return to the moon and beyond."
Plant the Moon Challenge (PTMC), developed by the Institute of Competition Sciences, is a teacher-led student global science experiment, learning activity and inspirational project-based learning challenge to see who can grow the best crops using lunar regolith simulant, a material that mimics the physical and chemical properties of lunar rocks. Professional development for PTMC will begin in late November 2022 for NC instructors; teams will begin growing their project kits in February 2023.
Participating educators receive a PTMC Activity Kit for each team of about 10 students including lunar regolith simulant, a Project Guide, and a pH meter. Student groups work together to design their plant growth experiments using the simulant and submit completed project reports to NASA for judging. For two weeks before the grow period, throughout the grow period, and for two weeks after the grow period, teams are engaged in weekly activities and virtual events that supplement their hands-on project activities with STEM learning activities connecting them with NASA Artemis-related content.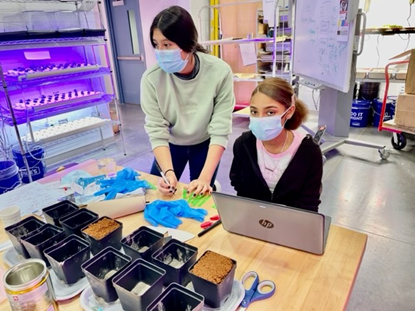 Understanding how we can use lunar soils to grow crops for future human missions is one of the next great steps in supporting a return by humans to the Moon, Cook explains.
With the Virginia Space Grant Consortium serving as project lead, the NASA funding extends the Institute of Competition Science's current international Plant the Moon Challenge in a six-state region, working with North Carolina, South Carolina, West Virginia, Florida, and Puerto Rico Space Grant programs.
Piloted in 2021 and 2022, the Challenge has engaged over 4,000 students in its first two years. Through this grant, at least 13,080 additional students from targeted underrepresented and underserved populations and 510 formal and informal educators who instruct these students will be engaged with this authentic, Artemis-related, STEM learning experience in the three-year project period.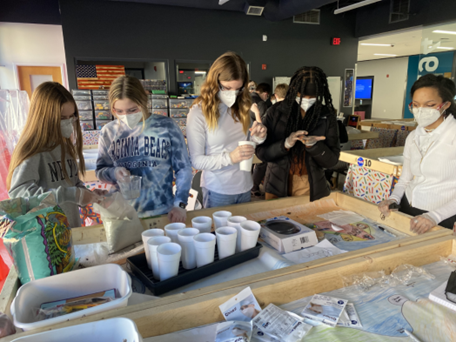 The national Plant the Moon Challenge will be offered in the spring semesters of 2023, 2024, and 2025.
☽