Coffee and Viz: Meteorological Modeling of Jupiter's Great Red Spot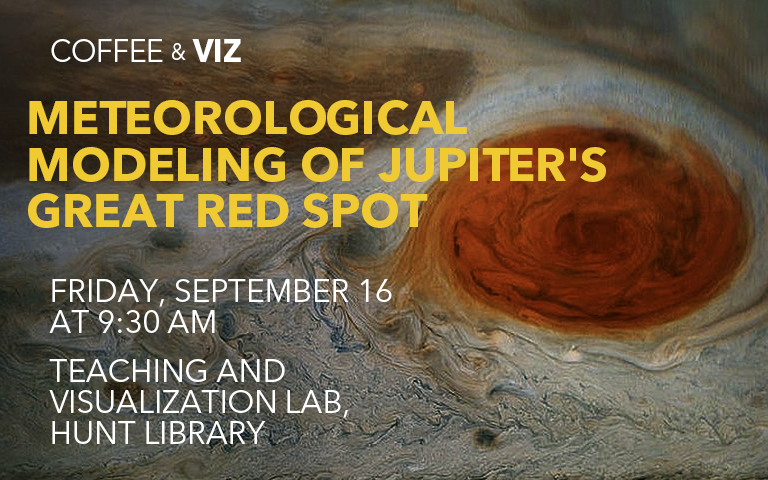 Coffee and Viz is a series hosted by NCSU libraries in which researchers share their visualization work and discuss topics of interest. In this Coffee and Viz, Dr. Gary Lackmann from the Department of Marine, Earth, and Atmospheric Sciences and NC Space Grant research scholar Caleb Keaveney talk about the shrinking of Jupiter's Great Red Spot and the meteorology behind it. Caleb and Dr. Lackmann use spacecraft imagery and data visualization to discuss their work using weather modeling to understand the Great Red Spot and its evolution.
Caleb Keaveney was selected as a NC Space Grant Undergraduate Research Scholar for the 2021-2022 and 2022-2023 award periods. His work on the modeling the vortex of Jupiter's Great Red Spot aims to help scientists understand the mechanisms behind the shrinking of the Great Red Spot. With the model vortex and atmosphere developed through this project, future studies can continue to offer insights into the dynamics that modulate the size of the solar system's largest storm.
☽