Session 3: Careers In Space Panel
Moderator
James Ainsworth
Director of Engineering Services
Collier Aerospace
James Ainsworth is the director of engineering services for Collier Aerospace. He received his B.S. in aerospace engineering from North Carolina State University. Since joining the company in 2009, James has focused his structural engineering career on performing analytical trade studies and has developed analysis solutions for many aerospace and space launch companies, including NASA, Blue Origin, SpaceX, TSC, Bell, Bombardier, Boeing, Gulfstream, Embraer and many others. James has authored and presented several technical papers and provided many technical training courses focused on structural engineering for metal and composite airframes. In 2013, James received the NASA NESC Engineering Excellence Award for his work on the Orion crew capsule. Since 2016, James has managed a team of engineers that perform certification analysis on aircraft and spacecraft structures. In 2021, Collier Aerospace opened an engineering office in Raleigh, North Carolina, for which James is the managing director. James received an NC Space Grant scholarship during his undergraduate education and now serves on the Advisory Board for NC Space Grant.
---
Speakers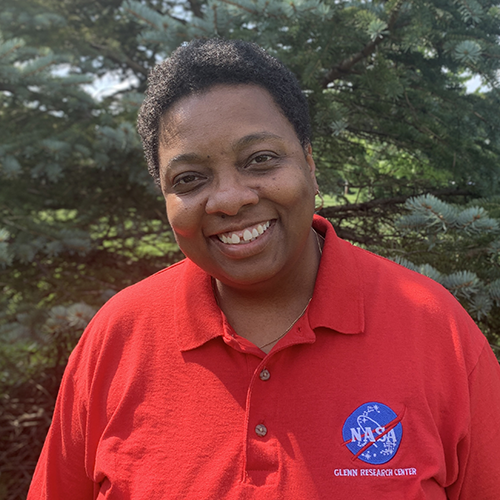 Nancy R. Hall
Aerospace Engineer
NASA Glenn Research Center
Nancy Rabel Hall considers herself a researcher and project manager and earned a B.S. degree in Space Sciences from Florida Institute of Technology and a M.S. degree in Mechanical Engineering from the University of Toledo. She has been at NASA Glenn for over 30 years and works in the International Space Station (ISS) and Human Health Office. She has been both a project scientist and project manager and has led several ISS experiments that studied the behavior of polymers, magnetorheological fluids, liquid crystals and two phase flow systems and how these fluids and systems behave differently in microgravity as compared to here on Earth. She is currently the project manager for the Flow Boiling and Condensation Experiment which launched to ISS in Aug 2021 and is currently operating on ISS. She is the author of several scientific papers and a contributing author to the book "Frontiers of Propulsion Science." She enjoys talking to the public and students about the work being done at NASA as well as showing students how math and science can be fun. She is an amateur radio operator, enjoys playing golf, and reading science fiction and fantasy books.
---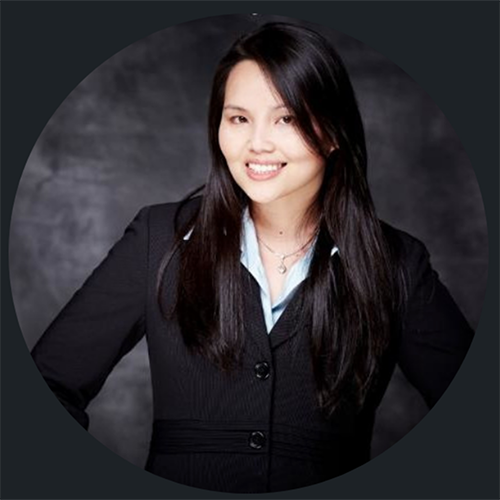 Diana Ly
Earth Science Deputy Chief
NASA Ames Research Center
Diana Ly is the Earth Science Deputy Chief and the Project Manager for the Bion-M2 project, an international collaboration with the Institute of Biomedical Problems (IBMP) in Moscow, Russia. From 2017 to 2022, she served as the Deputy Portfolio Manager of the Space Biology portfolio at NASA's Ames Research Center in California's Silicon Valley. She was responsible for managing the cost, technical, schedule and risk of a portfolio that consisted of over 70 active grants and payload development and operations for space biology experiments on the International Space Station (ISS) and on other free-flyer platforms. Before joining NASA as a civil servant in 2017, she spent twelve years as a contractor performing a variety of science roles for the Nanosat Program and Shuttle payloads and operations roles for ISS payloads. Her passion and dedication to teamwork, innovation, and problem solving have earned her multiple awards, including the prestigious Space Flight Awareness Silver Snoopy award.
Diana has a bachelors in Psychology with minors in Biology and Chemistry from the University of San Francisco and an MBA with an emphasis on Leading Teams and Organizations and Managing Innovation and Technology from the University of Santa Clara.
---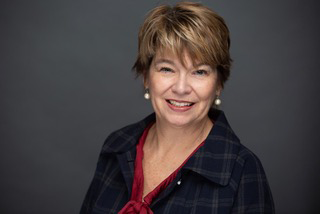 Cynthia Martin-Brennan
Member, Board of Managers
Space Tango
Martin-Brennan has over 35 years of experience supporting the U.S. civil space program with expertise in strategic planning, space-based research and development, operations, laboratory management and STEM. She brings a diverse perspective as she has worked with startups, small, large, academic, and non-profit organizations. Martin-Brennan has spent her career focused on promoting U.S leadership in space by facilitating potential innovation driven by space-based research and development.
Early in her career she established a strong technical and program management background holding several positions at NASA. Most notable was her role as manager for the Collaborative Ukrainian Experiment which flew the first Ukrainian astronaut as part of an incentive for Ukraine to join the Treaty on the Non-Proliferation of nuclear weapons. In 1997, she received the NASA Exceptional Service Medal.
After her departure from NASA she worked for industry, non-profit and academic institutions. She worked closely with the White House, Congress, National Academies of Sciences, and others to inform about research and development activities in space. Besides her current role at Space Tango, she is a board member for Rosie Riveters, a non-profit that focuses on girls ages 4-14, built on the premise that innovation is cultivated by intellectual exploration and curiosity starting in preschool.
---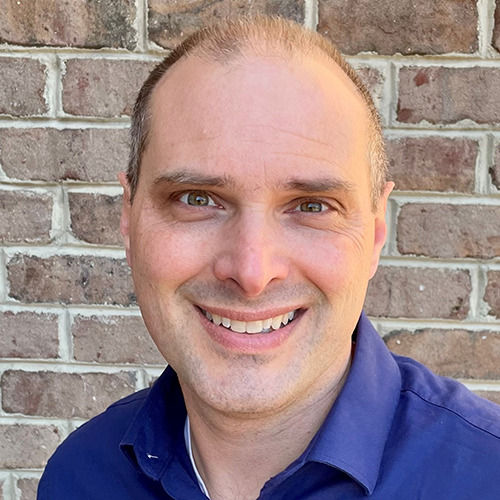 Jeff Mobley
Senior Director of Electro-Mechanical Systems
Sierra Space
Jeff Mobley is a senior program director for Sierra Space over the Electro-Mechanical Systems product line in Durham, NC. He has 29 years of experience related to design, development, fabrication and testing of electro-mechanical systems, including 24 years in the Space industry.
He received a BS in Mechanical Engineering from North Carolina State University and in 2021 was inducted into the NCSU Mechanical and Aerospace Engineering Hall of Fame. He serves on the technical advisory board of the American Gear Manufacturers Association (AGMA) Aerospace Gearing Committee.
His projects include mechanisms in support of space programs such as Mars Perseverance Rover, Mars Curiosity Rover, Global Precipitation Measurement, Lunar Reconnaissance Orbiter, Solar Dynamics Observatory, Mars Phoenix Lander, and the Sierra Space Dream Chaser™ spaceplane. These custom designed products perform functions such as antenna pointing, solar array positioning, robotic arm articulation, flight surface control, wing folding, camera pointing, and descent braking.
Mobley has authored and presented multiple technical papers for the Aerospace Mechanisms Symposium. He is a co-author on U.S. Patent, #6667564 "Mechanically-Commutated DC Motor".
---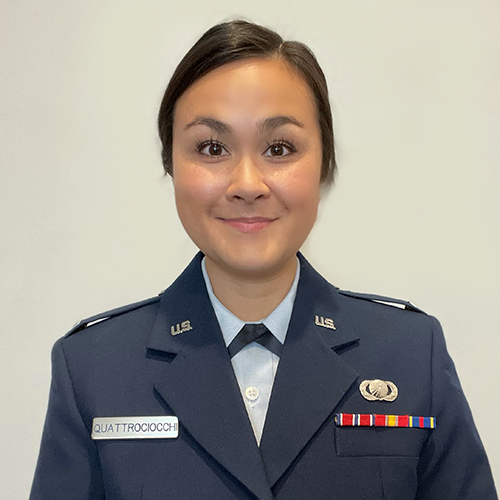 Nicole M. Quattrociocchi
First Lieutenant
United States Space Force
First Lieutenant Nicole Quattrociocchi is a member of the SpaceWERX, Orbital Prime team. In her current position she has played a key role in the standup of the inaugural Space 'Prime' effort which seeks partnerships with small businesses, academia and the venture capital communities in the development of nascent space technologies. She is currently stationed at Los Angeles Air Force Base in California where she has previously served in both ground and space segment program offices for the Global Positioning System (GPS) mission, as well as a mission director for the launch and checkout of the GPS III space vehicles. Most recently, she served as the GPS III and IIIF navigation payload element lead for the Medium Earth Orbit Space Systems Division.
Lt. Quattrociocchi received her Bachelor of Science in business management from the United States Air Force Academy in 2018 and is currently working on her Masters of Science in global supply chain management from the University of Southern California.
---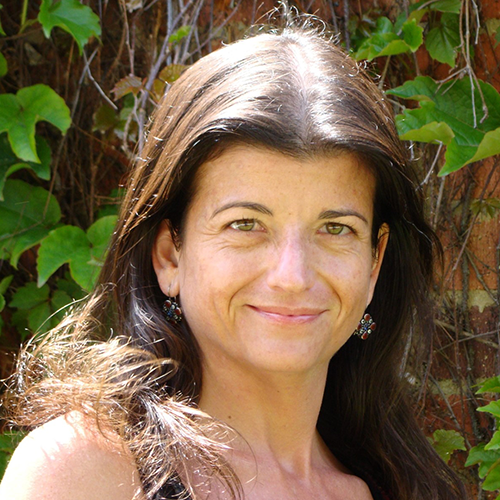 Rachel Smith
Head of the Astronomy & Astrophysics Research Lab, Curator of Meteorites
North Carolina Museum of Natural Sciences
Rachel Smith, Ph.D., is the head of the Astronomy & Astrophysics Research Lab, and curator of meteorites at the NC Museum of Natural Sciences. She is jointly appointed as an Associate Professor in the Dept. of Physics & Astronomy at Appalachian State University, and is an Adjunct Professor in the Dept. of Physics & Astronomy at UNC-Chapel Hill.
Rachel is an astrophysicist specializing in star formation across the Galaxy. She focuses on the chemistry of protoplanetary disks – the clouds of gas, ice, and dust that will eventually lead to planets. Using high-resolution spectrographs, she studies the chemistry of carbon and oxygen in these disks, which helps us learn about the formation of Earth-like planets and pre-biotic molecules. Rachel primarily uses large ground-based infrared telescopes for this work and is currently using NASA's Infrared Telescope Facility (IRTF) on Maunakea, on the Big Island of Hawaii, to observe massive forming stars. Rachel teaches two undergraduate courses at Appalachian State: Astrobiology and Star Formation. In addition to her research and teaching, Rachel is enthusiastic about engaging the public and works to share the excitement of astronomy and space missions using visualizations in her research lab and exhibits, and in public programs throughout the year.
Rachel got her Master of Science degree and Ph.D. at UCLA and did a postdoc in Planetary Science at Caltech. Prior to this she received a Bachelor of Science degree and DVM from Cornell University.
Rachel loves being outdoors and spending time with her donkeys, goats, horses, many chickens (+ 1 turkey), and a few cats.