Flying Up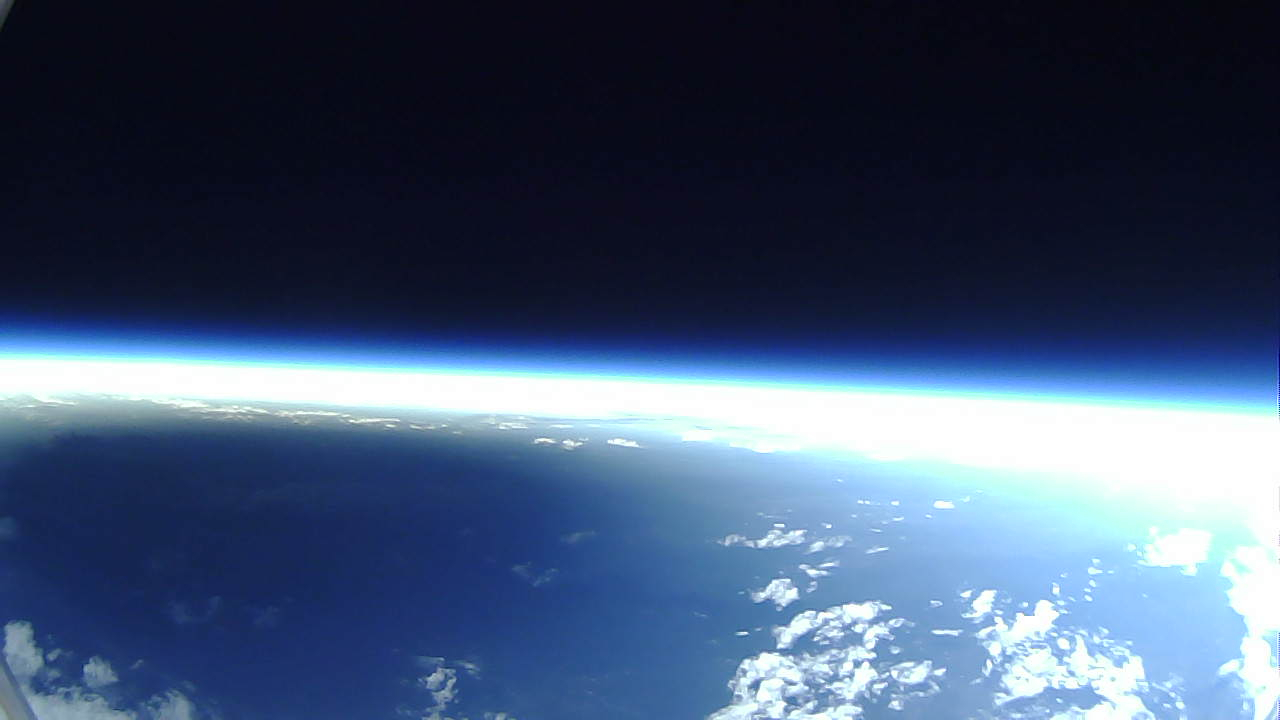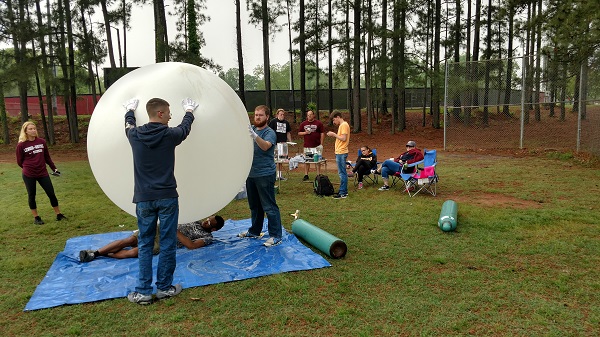 Members of the Lenoir-Rhyne University team participating in NASA's Space Grant Eclipse Ballooning Project have their work cut out for them.
To document the total solar eclipse on Aug. 21, 2017, students at this university in Hickory, in the North Carolina mountains, have been designing a lightweight container to hold a payload — tracking equipment, cameras and sensors. The cameras will gather images of the sun and the moon's shadow. These pictures, in turn, will be shown live on the National Aeronautics and Space Administration's website and TV channel.
But first, they are replacing the payload. At a test launch in April, the balloon soared 100,000 feet, then disappeared when the GPS systems failed during the descent.
All pretty heady stuff, especially if you're into that kind of thing.
"How many people do you work with who can say: Oh yeah, we worked with balloons today. We got to 100,000 feet and we took some pictures?" says Larry Jump, one of the students on the Lenoir-Rhyne team.
"Students love working with it," says Doug Knight, who teaches in the engineering physics department at Lenoir-Rhyne. "It's good for a whole cross-disciplinary set of students," from those who excel academically to those who are excellent tinkerers.
"My experience is when students do things beyond what they think they can do, and there's a coolness factor and excitement to it, once they have success there, it bleeds into other parts of their way of thinking — academically, personally, professionally. They think they can do almost anything they set their mind to do. And if you can accomplish that in education, you've done a darn good job," Knight adds.
The project attracted students who wanted to put their knowledge into practice, but who might not have worked on such a project before.
"Everyone went in confused, not knowing what to do. When we first saw the things involved, everything looked so foreign. But now it's completely changed," recalls Erik Carranza, a junior engineering physics major.
"We've had our share of dealing with issues and coming up with creative solutions to these issues, and all these are valuable assets and skills to be able to develop and to be able to carry forward to future employers," he adds. "It's helped me know what I'm good at, what I'm not good at. It's helped me discover talents that I didn't know I had."
Sophomore Juan Hernandez joined the team as a way to get more involved in the university, to use his electrician skills and to pursue his interest in electrical engineering.
"Now, I'm kind of thinking more aerospace, astronautical engineering. It changed my mind about what I want to do. Maybe do something in collaboration with electrical engineering and aerospace. It has got me thinking," he says.
At the April test launch, Hernandez showed up without a prelaunch checklist, a mistake that won't happen again.
"We're a lot more prepared. We know what our mistakes were and how we can fix them," he says.
For Jump, this project is more than just about a career, coding and electronics. It's about role models, dreaming big and aiming high.
He brings his two elder daughters, aged 13 and 11, to balloon launches. His intent is to show them successful women scientists and researchers at work. Jump wants them to realize "that we can reach the edge of space, and we can do it here, from a small town that I'm from, that my professor is from."
When possible, his wife and parents, as well as his other children — another girl and three boys aged between 8 and 10 — come along too.
"They see me hands-on," he explains. "And then we get to see the pictures back from the balloons that we sent. And they say, 'Oh. Well I saw you do that. I know that I can do that now.' I'm trying to show them what can be done."
The Lenoir-Rhyne team will launch their balloon from the Pisgah Astronomical Research Institute in Rosman in southwestern North Carolina. To find the sites of other launches, go to eclipse2017.nasa.gov/event-locations and select NASA's Space Grant Ballooning Project.
Read the related article on the solar eclipse here.
This article was published in the Summer 2017 issue of Coastwatch.
For contact information and reprint requests, visit ncseagrant.ncsu.edu/coastwatch/contact/.