Annual STEM Team Challenge Now Open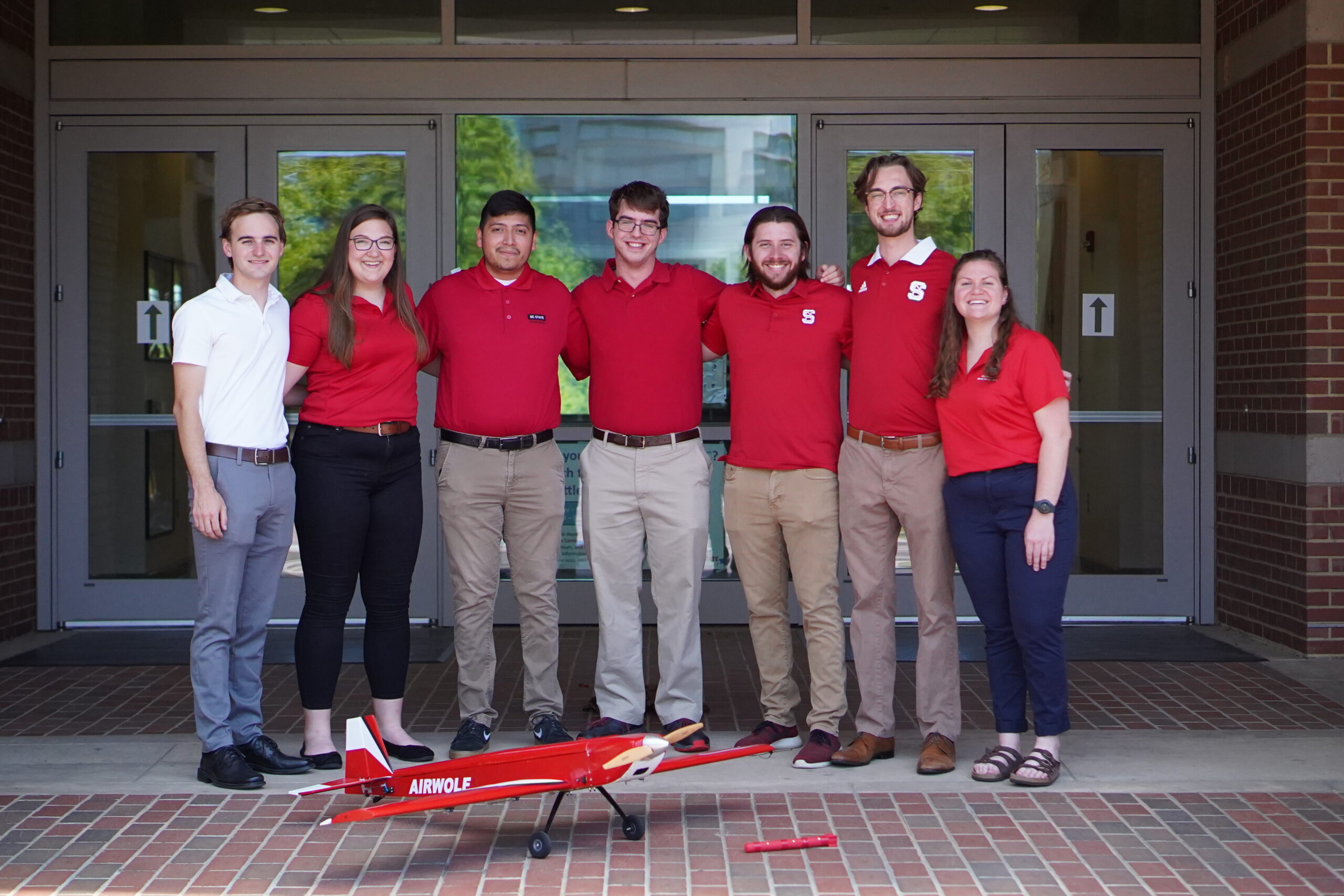 Above: The NC State University American Institute of Aeronautics and Astronautics (AIAA) team showcases their remote-controlled flyer, Airwolf, built for the 2021 AIAA Design, Build, Fly competition.
NC Space Grant is excited to announce the opening of the annual Team Experience and Competition Awards opportunity for teams of undergraduate and graduate students. NC Space Grant awards funds to STEM teams to prepare for and participate in the 2021-22 national competitions sponsored by NASA or another STEM related organization. Examples of previous competitions include: NASA Student Launch Initiative, SpaceX Hyperloop Pod Competition, NASA Mars Rover Challenge, NASA Robotic Mining Competition, and more. Competitions must be in the fields of science, technology, engineering or mathematics, and complement the academic studies of the team members.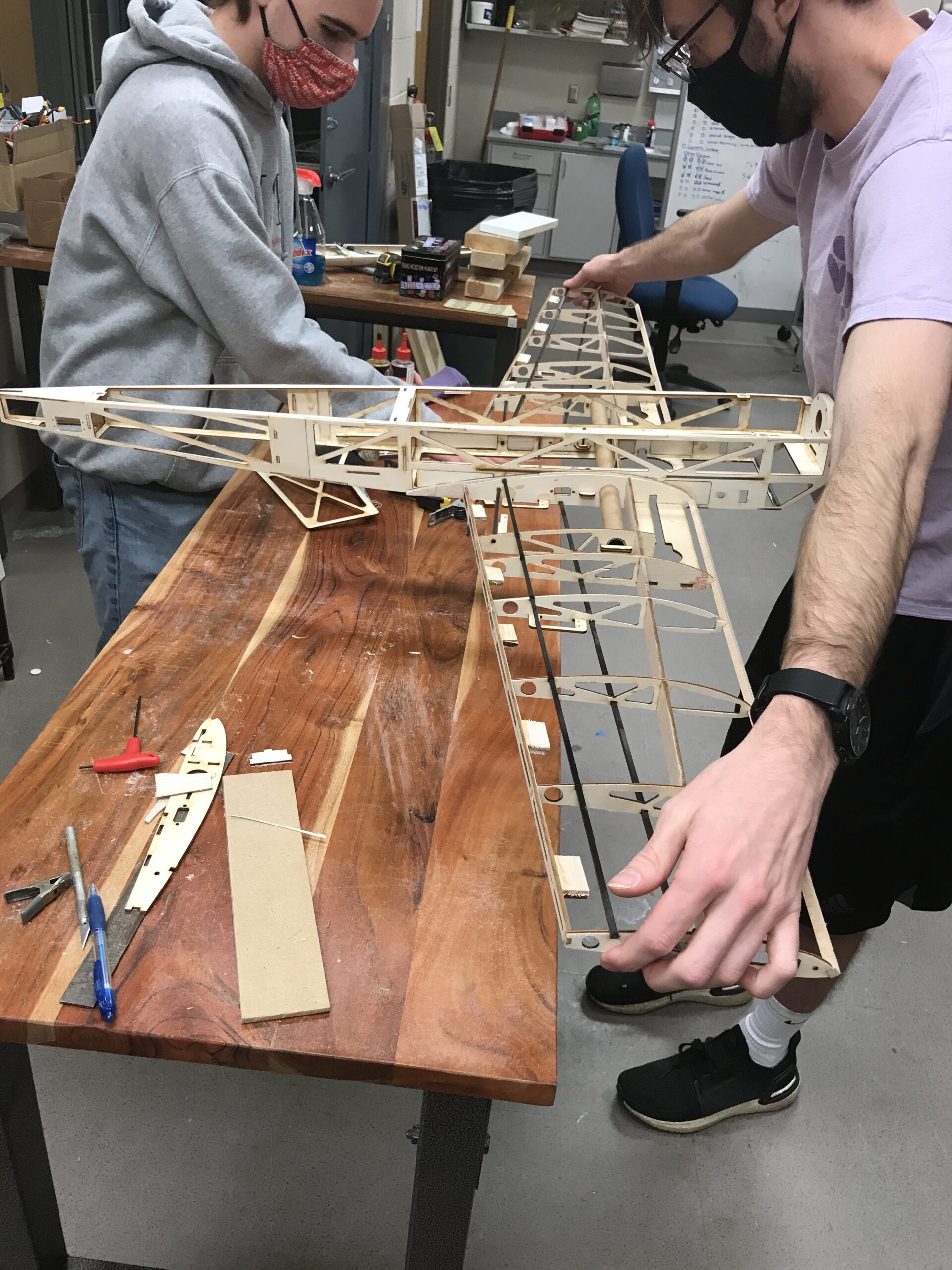 In spite of uncertainty surrounding COVID-19's impact on campus-based collaboration opportunities and in-person competitions for 2021-22, NC Space Grant recognizes the value team-based experiential learning presents to students, whether the collaborations and competitions occur in person or virtually. NC Space Grant recognizes that this academic year, some competitions may be significantly modified, delayed or postponed due to the impacts of COVID-19.
NC Space Grant will allow teams to propose collaborative team work experiences that build toward a future competition. All proposers must adhere to state and college/university COVID-19 policies and procedures for classwork, teamwork, labs, travel and any other competition or challenge guidelines.
NC Space Grant anticipates supporting up to 10 team competition grants of up to $5,000 each, based on available funding and strength of proposals. Funds can be used to purchase supplies and materials to support the team project and/or cover registration and travel expenses.
Competitions must provide students with hands-on experiential learning opportunities related to one or more of NASA's Mission Directorates, which include:
Submit a Team Proposal
Proposals are due online at 6 p.m. EDT, Monday, Oct. 11, 2021, and must be submitted by a faculty advisor, who will serve as the Principal Investigator (PI).