NC Space Grant Pathways and Bridge Scholars Named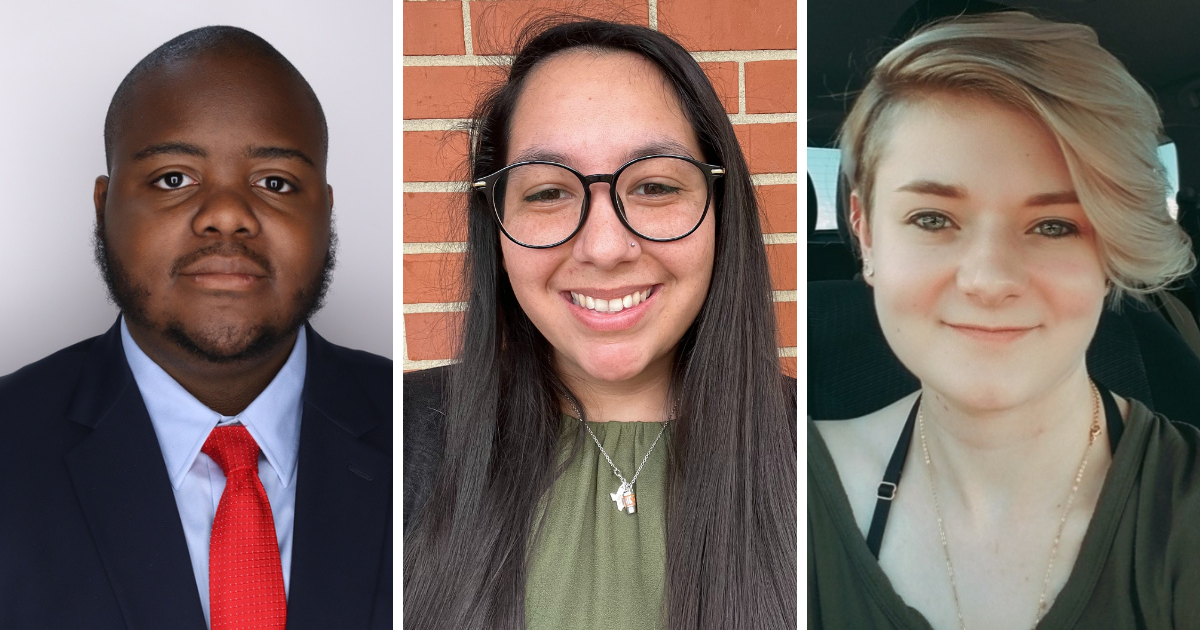 NC Space Grant announces the new class of the Minority-Serving Institution (MSI) STEM Bridge Scholarship, along with recipients of the MSI STEM Pathways Scholarship Program. Across the two programs, 14 NC scholars will explore NASA research and internship opportunities in addition to receiving mentorship and financial support.
The MSI STEM scholarship programs assist students in their undergraduate studies at Minority-Serving Institutions and Historically Black Colleges and Universities (HBCUs) identified by NASA MSI Exchange. These scholarships financially sponsor students who demonstrate potential to meaningfully contribute to the future STEM workforce, to participate in STEM-related research, and to spark interest in STEM careers among fellow undergraduates.
The new scholars will have the opportunity to discuss academic and career pathways with a NASA professional and research NASA's current or future missions from any of the four NASA Mission Directorates: Aeronautics Research, Human Exploration and Operations, Science, and Space Technology. Students also will interview a faculty member conducting space-related research at their home institution, apply for a NASA internship, and attend the 2023 NC Space symposium.
"As the name implies, MSI scholarships serve as a bridge to applying to NC Space Grant's Undergraduate Research Scholarships, Graduate Research Fellowships and other NASA-related programs," explains Sandy Canfield, NC Sea Grant assistant director.
"NC Space Grant congratulates these students on their selection. We are excited to assist students along their early academic pathways, and provide these talented individuals with the opportunity to explore options for STEM-based degrees of relevance to NASA, inclusive of commercial space and research conducted on the International Space Station (ISS)," Canfield notes.
Meet the 2022-23 MSI STEM Bridge Scholars
Antonio Ball
Fayetteville State University
Major: Computer Science
---
Carley Brinkley
Fayetteville State University
Major: Computer Science
---
Michelle Bruno-Garcia
Winston-Salem State University
Major: Biology
---
Khali Crawford
Fayetteville State University
Major: Computer Science
---
Diondre Deloatch
Elizabeth City State University
Major: Computer Science
---
Morgan Jackson
Fayetteville State University
Major: Geospatial Science
---
Sarah Lang
Winston-Salem State University
Major: Biology
---
Rebekah Lucas
Chowan University
Major: Biology
---
Deneen Royal
Fayetteville State University
Major: Computer Science
---
Antwaun Tune
Fayetteville State University
Major: Computer Science
---
Sadie White
Winston-Salem State University
Major: Biology
Meet the 2022-23 MSI STEM Pathways Scholars
Hunter Marquette
Elizabeth City State University
Major: Computer Science
---
Ashley Sutherland
Fayetteville State University
Major: Computer Science
---
Tylon Wilson
Elizabeth City State University
Major: Computer Science
☽