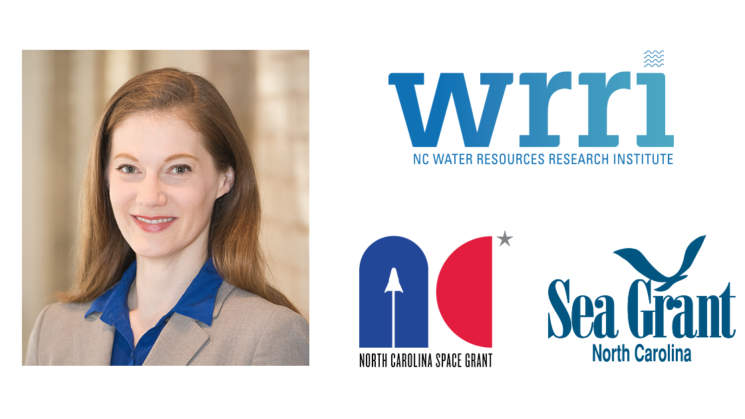 Lee Cannon has joined North Carolina Space Grant as the new communications specialist in charge of crafting messaging and sharing outcomes of the program research, education and outreach to audiences across the state and beyond. She will also serve as the communicator for Water Resource Research Institute of the UNC System (WRRI) and will assist the communications team for North Carolina Sea Grant.

Cannon began her communications career in Washington, D.C., where she spent time at the Embassy of Japan, the Smithsonian Institution and arts and education nonprofits. She holds a bachelor's degree in English literature and writing from the University of North Carolina at Chapel Hill and a master's in creative writing from the University of North Carolina Wilmington.

In her new role, Cannon supports the mission of promoting aeronautics and STEM-related education, in order to equip the aerospace workforce with a diverse talent base prepared to address future challenges. She informs students and researchers of opportunities to participate in hands-on experiential learning and team-based activities and challenges, as well as sharing the progress and victories resulting from those efforts. She also highlights new space-related discoveries from NASA, research scientists and industry partners.

To facilitate efforts to quickly inform scientists, students, practitioners and the public about pertinent research and opportunities, Cannon has expanded the two programs' social media presence to include a public LinkedIn presence for NC Space Grant and new Facebook and LinkedIn pages for WRRI. These round out the current portfolio of NC Space Grant's Facebook, Twitter and Instagram accounts and WRRI's Twitter account. Each platform will provide content created specifically for the needs of that audience.

Cannon also will be revamping the NC Space Grant blog and WRRI news page to provide to most up-to-date information about the accomplishments of supported researchers, students and staff, as well as to announce the latest funding opportunities.

##