Meet NASA Langley's Chief Technologist: A Q&A with Julie Williams-Byrd, Opening Speaker at the NC Space Symposium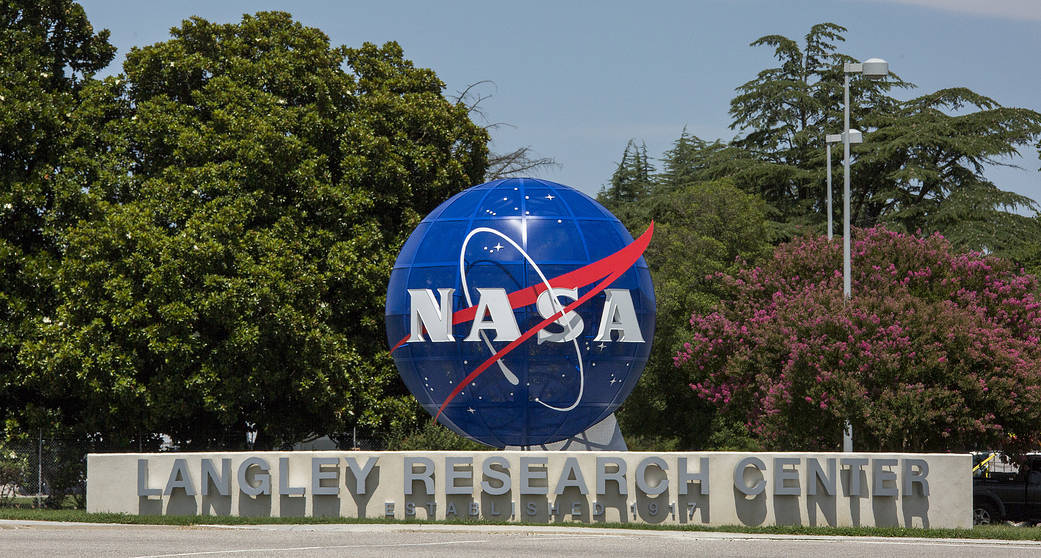 Julie Williams-Byrd will open the NC Space Symposium on April 21 with a talk about her extensive career spanning across multiple disciplines at NASA. As chief technologist at the NASA Langley Research Center, she provides leadership for planning, management and evaluation of new technology development.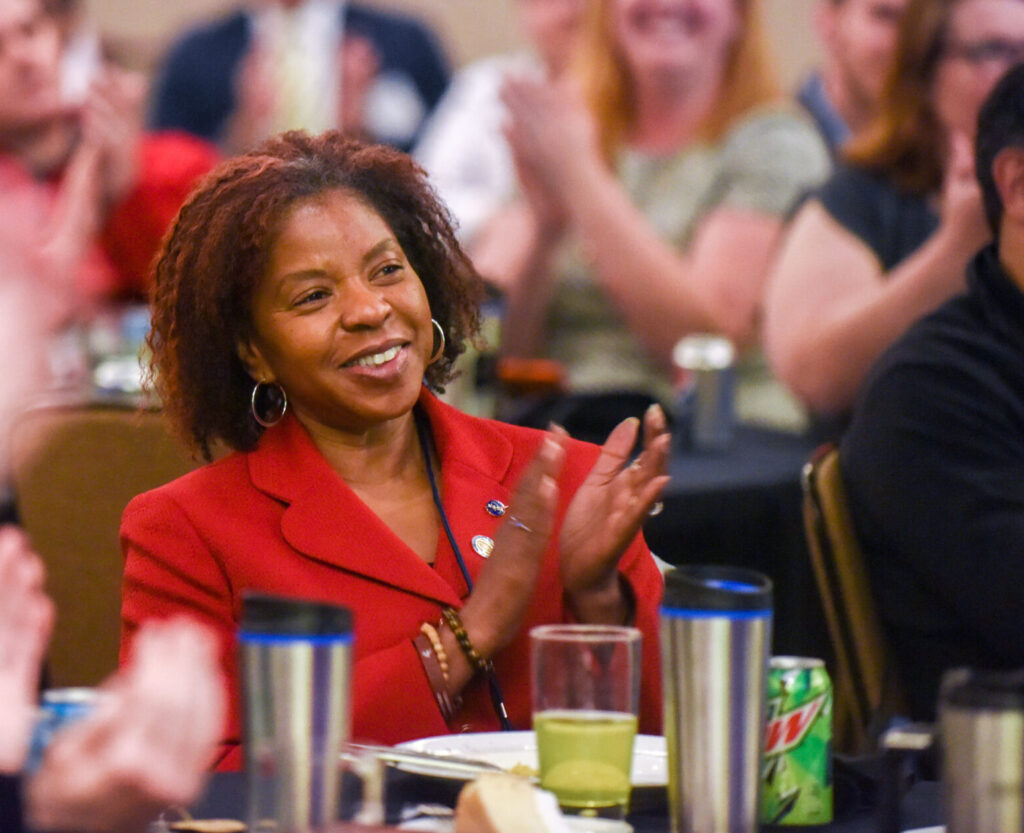 An inspiration and motivator for students, she is also a proponent of STEM education and engagement. NC Space Grant spoke with Williams-Byrd about her role and passion for STEM mentoring.
An edited transcript of the interview follows.
Sascha Medina, NC Space Grant: What made you first want to pursue a career at NASA? What were some pivotal steps on your journey to NASA and your current role?
Julie Williams-Byrd, NASA: I attended Hampton University, and my master's degree in physics was funded through a NASA grant. The work that I was doing in my master's degree was directly related to a new branch at NASA. As I was finishing up my degree, NASA offered me a job. Quite an opportunity. Not in my wildest imagination, did I ever think that I was going to be working at NASA.
NASA was starting a solid-state laser branch in the Engineering Directorate at NASA Langley. We developed instruments for remote sensing of the atmosphere for the CALIPSO mission. The atmospheric scientists would brainstorm new instruments they wanted developed, and the solid-state laser branch would make them a reality. On this project, I worked with many different people with a variety of backgrounds all over the world.
I loved doing solid state research, but I needed another challenge. Luckily, at NASA, we have a lot of opportunities to move around. I was able to move to our Systems Analysis Directorate. My job was to perform studies related to human exploration of space and what technologies NASA would need to enable these missions.
Eventually, I needed another challenge. Luckily, a temporary position as the Deputy Center Chief Technologist at NASA Langley opened. After the first year, the prior chief technologist took another opportunity, and they offered me the position of Acting Chief Technologist. I was so excited when I said "yes" but immediately I thought "What in the world have I done?" I kept asking myself: "Did I pay enough attention as Deputy Center Chief Technologist?" It was a challenge, but I did so well in the position they asked me to stay as the permanent Center Chief Technologist.
Medina: What is the most interesting or exciting part of your role at NASA?
Williams-Byrd: As Center Chief Technologist, I advise the senior leadership on new technologies to make sure they're aligned with our core capabilities. I also have resources that enable innovators to develop and build out concepts that solve NASA challenges. These are not state-of-the-art; they are just creative, innovative and early-stage thoughts people have that further demonstrate NASA's missions. It's rewarding seeing them develop these ideas. It's one of the most fulfilling things I do.
I also enjoy speaking to young folks about STEM. When I talk to young folks, I emphasize how not just NASA, but the country needs them. We have so many technical, scientific and social challenges. Our young STEM folks are able to think about these challenges and come up with unique solutions. We definitely need that diversity of thought so that we can get the future we want.
Medina: Can you tell me about NASA Langley's commitment to STEM outreach and mentoring? What are some ways the Center shows this commitment?
Williams-Byrd: The one thing that I like the most about working at NASA is that NASA encourages and gives us the time and the resources to engage with young people about STEM careers. That's one of my passions. Whether it's judging a science fair or attending symposiums, encouraging young people that a career in STEM is something they can obtain is what I have enjoyed most. I wouldn't trade it for anything.
NASA as a whole is very much focused on the future. We need young people, and there's many opportunities for them. For example, we have a paid internship program that runs in the summer, spring and fall that is open to high school, undergraduate and graduate students. These sometimes have the potential to transition to full-time positions.
We also have the Pathways Program. You work for a session and then go back to school and repeat that cycle. This program has been successful because the organizations get to know the students and plan their succession, often bringing them back for full-time positions.
We also have additional opportunities for high school students, the Virginia Aerospace and Technology Scholars (VASTS) and the Virginia Earth Systems Scholars (VESS). They start the program online and then come to NASA Langley for a week-long project.
There are also opportunities to volunteer for different STEM engagements. Overall, there's a lot of focused activity on bringing in young folks — bringing in people with new ideas. We also partner with other organizations to host STEM activities, like egg drops and rocket flying for younger children, to get them excited about STEM careers.
Medina: What are you looking forward to at the NC Space Symposium?
Williams-Byrd: I am excited for the experience overall and being in the presence of wonderful minds and listening to their presentations and work they do. I also want to focus on providing opportunities for these young folks. I will be bringing and sharing information about our internship and Pathways Programs. I'm even looking into available full-time positions here at NASA Langley and across the agency for seniors and recent graduates.
Medina: What advice would you give to young folks starting or early in their STEM careers?
Williams-Byrd: Work hard. Study hard. Build relationships with others. You never know what opportunities they can provide. Don't limit yourself. Think outside of the box. Don't just think about careers in your field, think about entrepreneurship. And hone in on the soft skills.
Interdisciplinary skills and knowledge are also important. We're transitioning from STEM to STEAM: science, technology, engineering, arts and math. One of the things that NASA is trying to focus on is the ability to communicate the things that we're doing and their benefits to a general population, not just to highly technical folks. English, arts and communication are important for telling the NASA story.
And then lastly, never forget where you came from. Always reach back out because someone helped you to get to where you are. Help a young person and bring them up, so that we can all succeed.
Seats are filled, and registration for the 2023 NC Space Symposium is now closed. There will be no on-site registration.
☽