'It's America's Rocket:' A Q&A with Artemis Launch Director Charlie Blackwell-Thompson Ahead of NC Space Symposium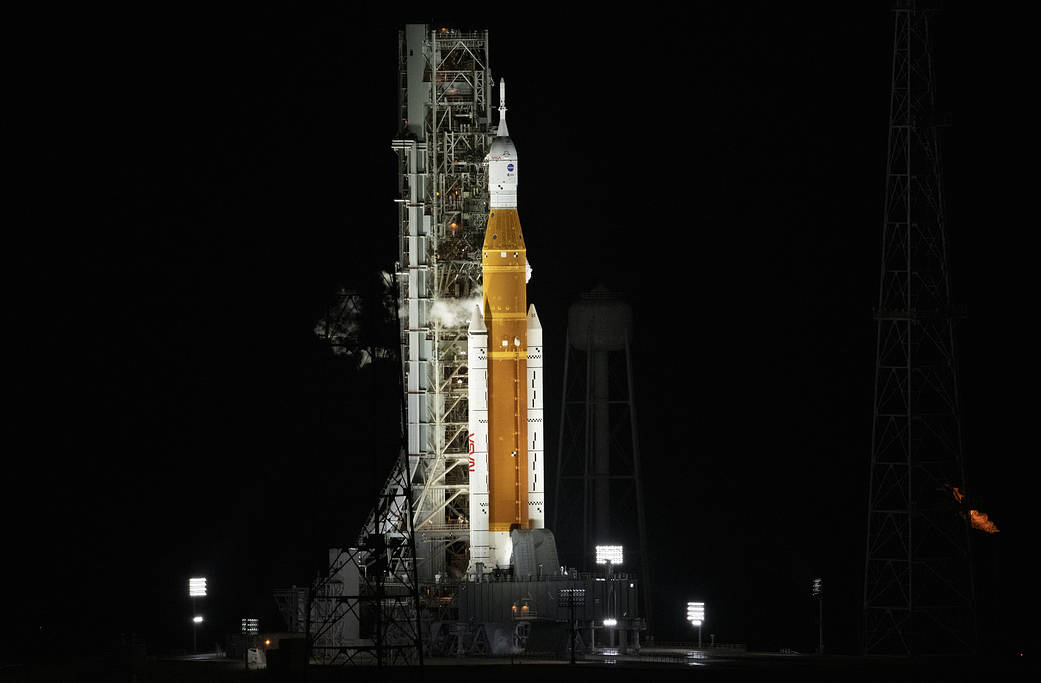 Update 04/13/2023: Seats are filled for the 2023 NC Space Symposium, and registration is now closed. There will be no on-site registration.
Charlie Blackwell-Thompson is the first woman launch director at NASA. On November 16, 2022, she launched Artemis I, the first in a series of missions bringing human exploration back to the Moon and eventually, Mars.
As the keynote speaker for the NC Space Symposium on April 21, Blackwell-Thompson will share her experiences with students. She spoke with NC Space Grant about her STEM journey and her role in the Artemis missions.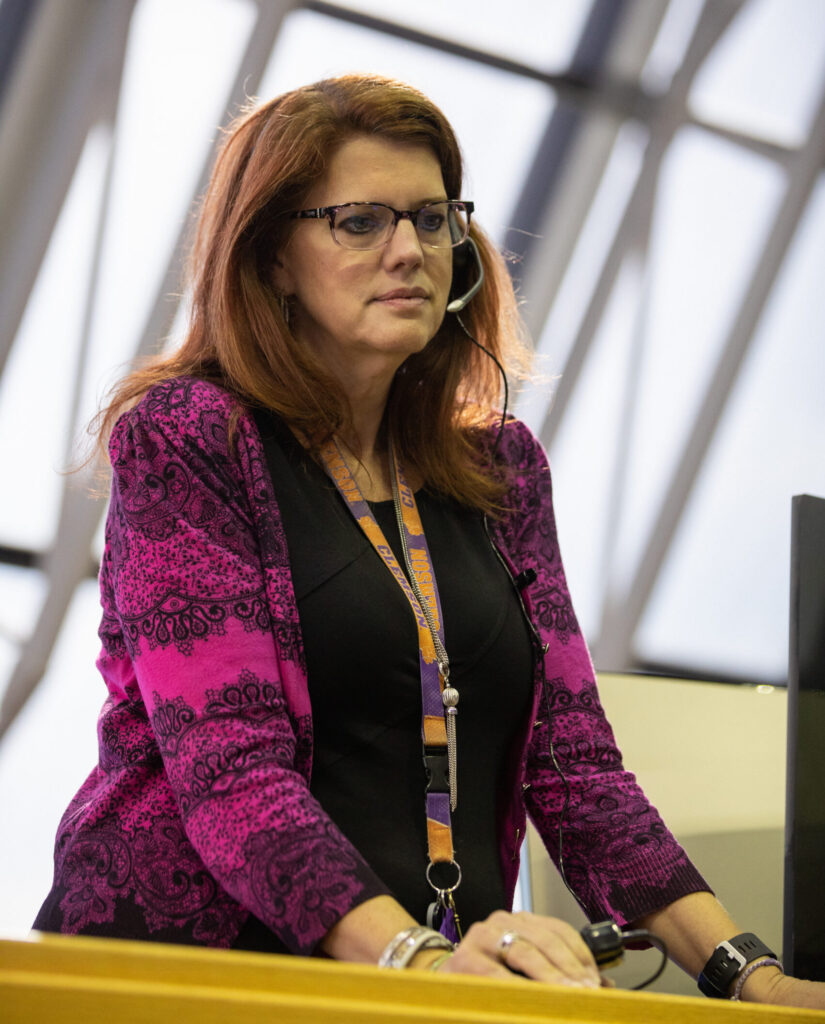 Artemis I was an uncrewed Moon-orbiting mission that lasted approximately 25 days and traveled 1.4 million miles. The Orion spacecraft splashed down December 11, 2022.
NASA says the Artemis missions will land the first woman and first person of color on the Moon. The agency also cites that humans are going to the Moon for scientific discovery, economic benefits and inspiration for a new generation of explorers. As the launch director, Blackwell-Thompson leads and manages the development of launch countdown plans.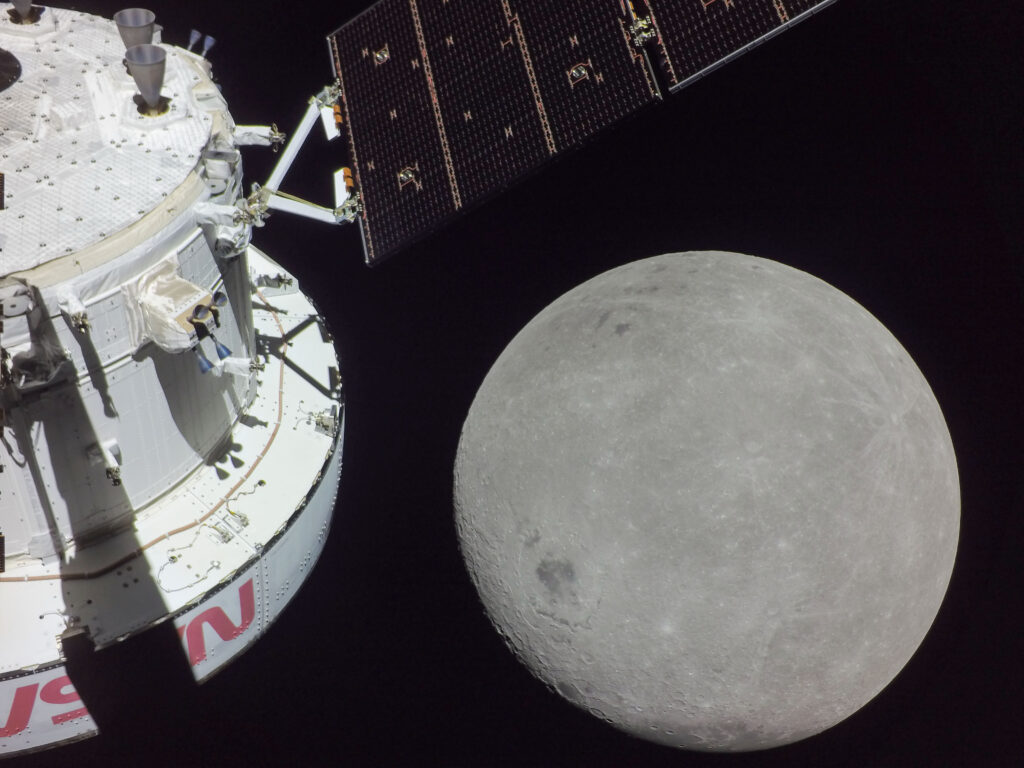 Artemis II will fly four astronauts around the Moon for approximately 10 days. On April 3, NASA named the Artemis II mission crew: Reid Wiseman, Victor Glover, Christina Hammock Koch and Jeremy Hansen. Notably, NC Space Grant provided funding for a NASA internship for Koch while she was a student at NC State University.
An edited transcript of the interview with Blackwell-Thompson follows.
Sascha Medina, NC Space Grant: What made you want to first pursue a career in engineering and ultimately, at NASA?
Charlie Blackwell-Thompson, NASA: It goes back to high school. I had an incredible physics teacher, and I wasn't sure exactly what I wanted to do when I went to college. He asked me one day what I was going to do or what I was interested in. I told him I didn't know. He said: "Have you ever thought about studying engineering?" And I asked him: "What would I do with an engineering degree? What's the work that you would do?" He said: "What couldn't you do?" He was absolutely right.
Then what steered me toward NASA? Who doesn't want to work for NASA? It's a pretty amazing job. I had an opportunity when I was in my senior year of college to interview with one of the contractors that did payload processing for payloads that flew onboard the Shuttle. They brought me down to the Kennedy Space Center, and I got to see some of the flight hardware. It was amazing to see flight hardware for the first time.
But the thing that really resonated was when I walked into Firing Room 1 of the Launch Control Center and the teams were getting Space Shuttle Discovery ready to go fly and I knew that I wanted to be a part of that team — a team of folks that prepared flight hardware, space shuttles, payloads and rockets to go fly. I wanted to be a part of testing them out and I wanted to be a part of the launch team.
Medina: Was there a pivotal moment or experience that made you decide you wanted to become a launch director at NASA?
Blackwell-Thompson: I don't know that there was a pivotal moment for me to be a launch director. I certainly loved working in the firing room. I've been out here a really long time — and although over the course of my career, I've had different positions within management, I was always drawn to that team aspect and working in the firing room. I'm always called back there. The most exciting days of my career are those where I was working with the team in the firing room.
Medina: What is the most interesting or exciting part of your work today?
Blackwell-Thompson: The most exciting part of this job overall is launch day. You work for years and months and weeks and lots of long hours to move toward a goal. That goal is a safe and successful launch at the beginning of a mission. But the best part of the job, day to day, for me, is working with the team. Launch Ops is a team sport, and everybody has to do their part. Everybody has to be responsible for their system. I love seeing how everyone grows within their systems knowledge and comes together to see what can be accomplished when we're all working toward the same goal. (Check below to learn more about her experience during the Artemis I launch.)
Medina: Many people immediately think of the Artemis missions and the benefits for space exploration. Can you describe other benefits resulting from the Artemis missions?
Blackwell-Thompson: There are so many benefits that come from exploration including scientific discovery. Once we return to the moon, it'll help us better understand our place in our solar system and our home planet. There are technological advancements that come with each significant exploration effort. If you look back at Apollo and Shuttle, there are things that we can trace in our everyday lives to technology that was either developed for those programs or developed as a result of those programs.
There's also an economic benefit. We did a study here at NASA a few years ago about the economic impact. The one piece that remains with me today is that for every dollar you spend at NASA, there's a $2 or $3 return in economic impact across our local communities.
And this rocket, it's America's rocket. I say that because there's hardware that is manufactured in every state in our nation, and on top of that, we also have our international partners. The European Space Agency is responsible for the development of the European Service Module, which is part of the Orion spacecraft. When you think about it, this is a rocket for humanity. It equates to jobs across our nation and the world.
I remember growing up at the end of the Apollo era and seeing astronauts walk on the moon. While I wasn't old enough to really understand what all of that meant, I do remember the curiosity and inspiration. When I think about Artemis, I think about scientific discovery, technology development, the youth in our country and the world, and how exploration inspires the next generation of explorers and rocket scientists.
Medina: We are excited to hear more details about Artemis I at your keynote talk but were there any lessons learned post-Artemis I? What was a key lesson?
Blackwell-Thompson: There are always lessons learned. Every time we do an operation, we go back and look at what we could have done better. We are in the process of looking at all those things right now, and there are procedural changes that we'll make. Right after launch, we sat down and spent several hours with our team and asked them to go back through their logbooks and to identify anything they thought we needed to think about before Artemis II. We want to take every opportunity that we can to learn from these tests, even the small things, to go in and correct them.
Medina: How do the Artemis missions inspire and engage with students and the new generation?
Blackwell-Thompson: I look at Apollo and what it meant to me and the curiosity that I had as a young person, and my exposure was limited to what you would see on TV during the mission. Whereas, because of technology today, young people have so much access to information about Artemis — not just when you're flying the mission, but leading up to the mission, the materials on the ground systems, the rocket and more. All of that serves to inspire, whether you're inspired toward being a crew member, an engineer or a scientist. That all appeals to the curiosity of our youth.
Medina: What are you looking forward to at the 2023 NC Space Symposium?
Blackwell-Thompson: I am looking forward to meeting the amazing NC students you support at the Space Symposium. I love talking to young people and hearing their diverse ideas and perspectives on exploration and space. Diversity is so important. I look at the launch team, as an example. There is diversity across the team: different gender, age, background, race and ethnicity. Bringing all of that to the table, that's when you get your very best solutions.
Artemis Lift-Off: From the Launch Director's Point of View
Medina: Can you tell me about the day of the launch? What were your thoughts and feelings that day?
Blackwell-Thompson: It was different over the phases of the day, because we went through a number of different tests and countdown attempts. In each of those, there was a problem to solve. I was absolutely confident that the team had addressed those problems. When launch attempt number three rolled around, just four days prior we had come out of hurricane operations and were being secured for Hurricane Nicole. As we got ready for launch countdown, there was quite a bit of work just getting ready to start the launch countdown.
To me, it was like any other launch. I hate to say that because they're all really special. But it was just; here's the work, we've got to go do it. Launch is two days long. When we got into that final day of launch countdown, my team briefed me on any issues that came up over the last shift or two. There wasn't a whole lot to talk about so, we're thinking we're in pretty good shape. Then we went into tanking. We had been there a couple of times before and just having come from a hurricane, there was a fair amount of work to get to tanking. It felt routine and it was really quiet in the firing room.
I remember as we're loading the cryogenic propellants on the vehicle thinking that this was probably the smoothest countdown attempt. As we got through the loading operations, we picked up a hydrogen leak on one of our replenish valves. That was really the first significant problem that we'd had.
We repaired the leak and sent the teams to the pad. We got down to T minus-10 minutes and we were going into terminal count for the very first time. At that point, I started to really feel like this might be our day. We'd been in sight of T minus-10 minutes before in simulations, but this was the first time with the flight hardware.
I remember being excited and giving that final 'go' to pick up the count at T minus-10 minutes. That is a very time critical and dynamic phase of the countdown. I remember looking up at the countdown clock — and looking at my launch commit criteria. I have a couple screens around me including a screen that shows me the active launch commit criteria, which help me determine if it's acceptable to continue with launch. I'm watching the countdown clock. It seemed like it took forever. Ten minutes isn't very long when we're sitting here talking to one another, but on launch day, the focus and intensity is palpable.
The operator announces each of the ground launch sequence milestones and when you hear those, there's an intensity and excitement. During this time, I have bookmarked procedures to swap to in the event of an unplanned hold. I also had my launch window cutout sheet, which is a list of window times we can't launch in if there was an unplanned hold.
I remember once we got to a minute and 30 seconds, I knew I wasn't going to need them anymore and tossed them up on the desk. It was a very magical night to see us get through the terminal count for the first time with the vehicle fully fueled and ready to go. Just hearing the milestones being announced, you start to get that feeling in your stomach that this might be our day, and sure enough it was. It was very exciting and special.
Seats are filled for the 2023 NC Space Symposium, and registration is now closed. There will be no on-site registration.
☽