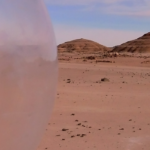 Zena Cardman's love of science is out-of-this world. And that's exactly where the NASA astronaut will be before long. But first, she will be the keynote speaker for the NC Space Symposium on April 16. ...
Continue reading "Amazing Astronaut: Cardman to Share Success at NC Space Symposium"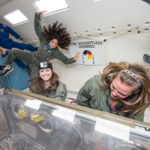 ABOVE: Students from UNC Pembroke experienced weightlessness aboard a NASA KC-135 during a research mission. Photo courtesy UNC Pembroke. By Katie Mosher North Carolina Space Grant is launching efforts to strengthen current collaborations and to...
Continue reading "Exploring New Horizons: Space Grant is on the Move"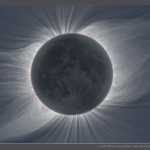 By E-Ching Lee Editor's Note: If you intend to travel to the path of totality for the Aug. 21 solar eclipse in the Carolinas: Plan ahead. With so many people expected to travel for this...