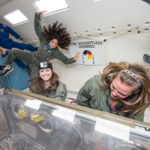 ABOVE: Students from UNC Pembroke experienced weightlessness aboard a NASA KC-135 during a research mission. Photo courtesy UNC Pembroke. By Katie Mosher North Carolina Space Grant is launching efforts to strengthen current collaborations and to...
Continue reading "Exploring New Horizons: Space Grant is on the Move"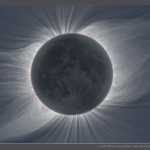 By E-Ching Lee Editor's Note: If you intend to travel to the path of totality for the Aug. 21 solar eclipse in the Carolinas: Plan ahead. With so many people expected to travel for this...